Film Session: Michigan
In Sunday's 70-67 win over the Wolverines, Troy Williams scored a team-high 20 points. Williams got eight of those points on dunks and would have had 10 of them via slams had his finish of an alley-oop in the first half from Yogi Ferrell not have been called off due to a dubious offensive foul call on Ferrell.
We'll take a look at his four dunks that counted in the latest edition of Film Session:
On the first possession of the game, Michigan plays some good defense and Indiana just has five ticks left on the shot clock. Collin Hartman sets a screen for James Blackmon Jr. at the top of the key. Williams is in the left corner with Ricky Doyle on him, but giving space: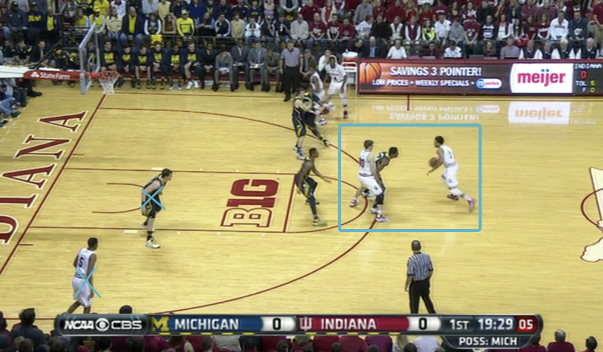 Blackmon Jr. heads for the rim with Aubrey Dawkins shadowing him pretty well. But the freshman is making enough noise where Doyle comes from the weak side to help: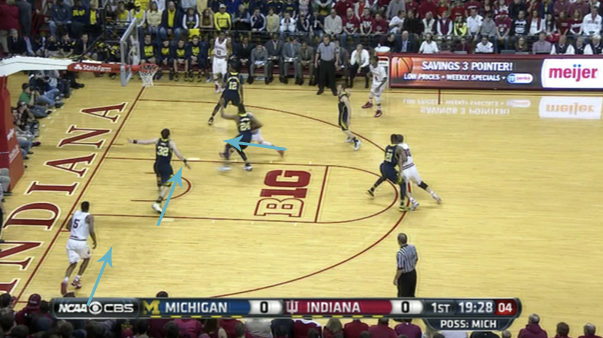 With Doyle fully committing and going for the block, it completely exposes the basket area for Williams to come in and do his thing: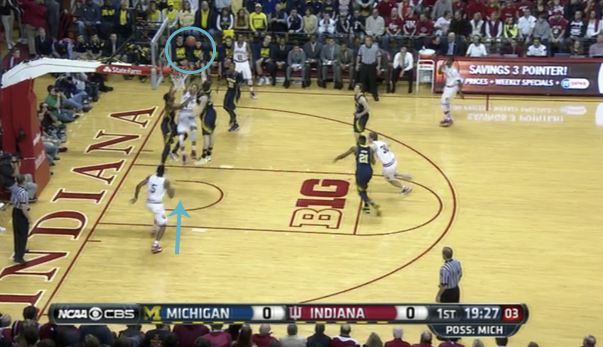 He times Blackmon Jr.'s miss perfectly and it's an easy two as he puts home the dunk: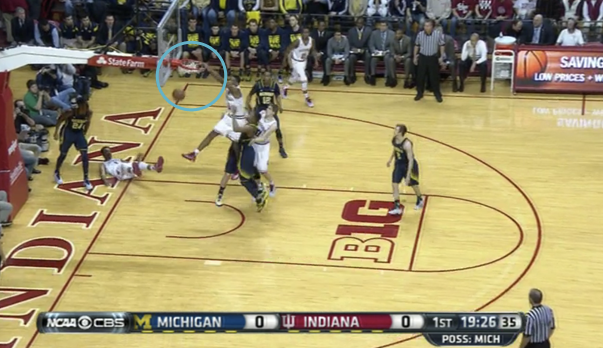 Video:
Williams has a knack for timing misses well. And if he's got plenty of space like this, it's usually an easy putback slam for the sophomore.
Filed to: Michigan Wolverines