Indiana found itself down seven (52-45) with 11:55 to go against Rutgers on Saturday afternoon. But thanks to improved efforts on both sides of the ball down the stretch, the Hoosiers escaped the game with the W.
We'll take a look at some key plays on both sides of the ball during the final 10 minutes of action in the latest edition of Film Session:
Shaquille Doorson has the ball near the top of they key with 19 ticks left on the shot clock: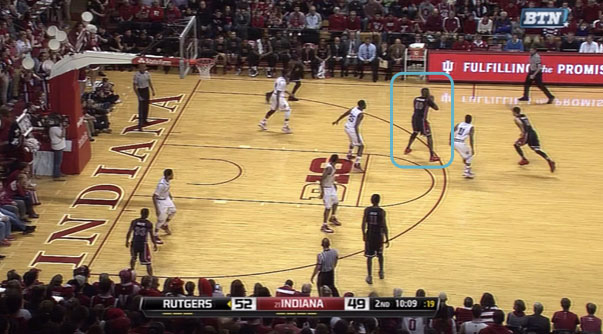 Yogi Ferrell puts a body on him as his man, Bishop Daniels, flanks out to the right wing. With Junior Etou receiving the ball behind Doorman, Robert Johnson is also a part of the action: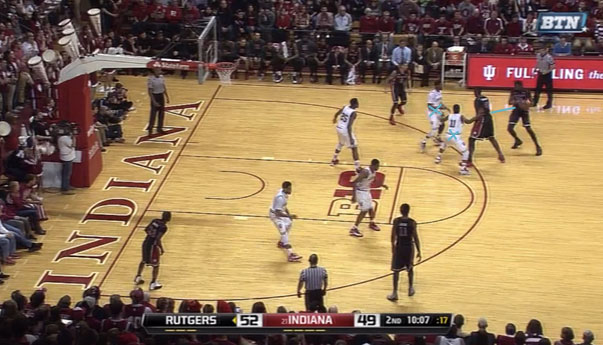 He makes the pass to Daniels and Daniels heads towards the cup with Emmitt Holt in pursuit and Ferrell re-catching up to his man: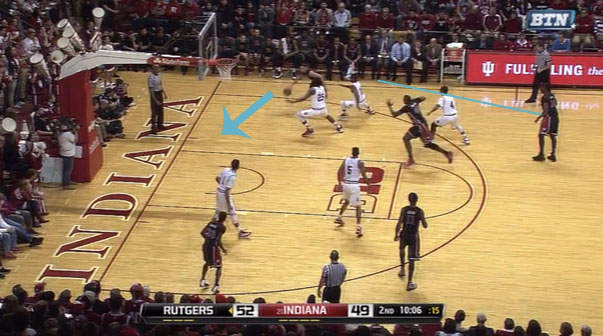 As Daniels goes up for the shot, Holt gets his hand on the ball long enough for a jump ball call. Rutgers retains possession: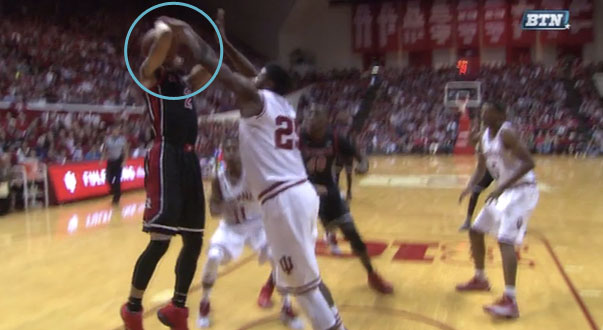 Rutgers only had a few seconds on the inbounds to get something going and Indiana didn't allow for much. Kadeem Jack takes a shot at the shot clock buzzer and it doesn't drop. IU ball: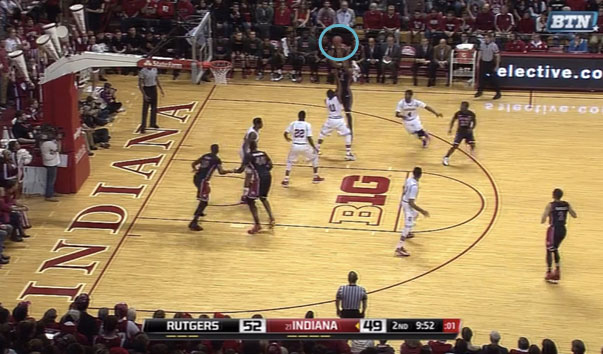 Video:
James Blackmon Jr. hit a 3-pointer on Indiana's ensuing possession to tie up the ballgame.
Filed to: Rutgers Scarlet Knights