Film Session: Purdue
Early in the shot clock, Robert Johnson makes a move on P.J. Thompson: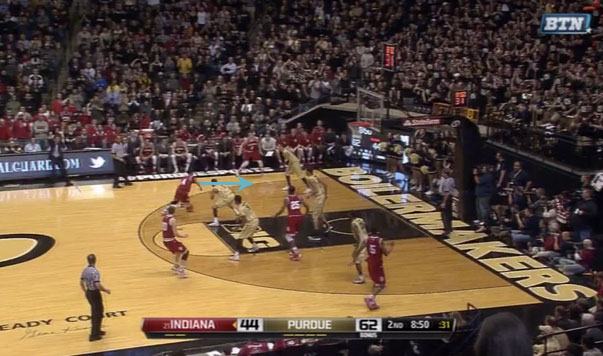 He gets all the way to the rim and while Thompson is on his feet, Hammons comes over to block Johnson's shot attempt: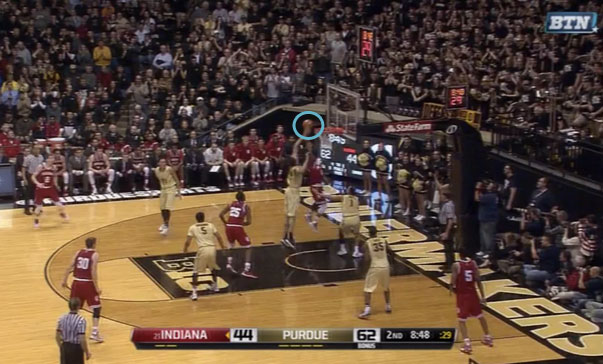 After Hammons pumps up the crowd, Indiana inbounds to Williams: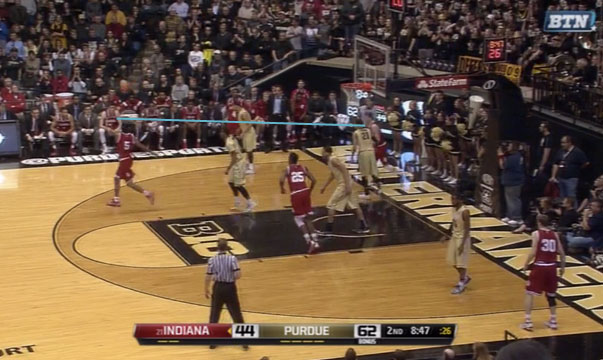 He comes into the lane and sizes up Hammons: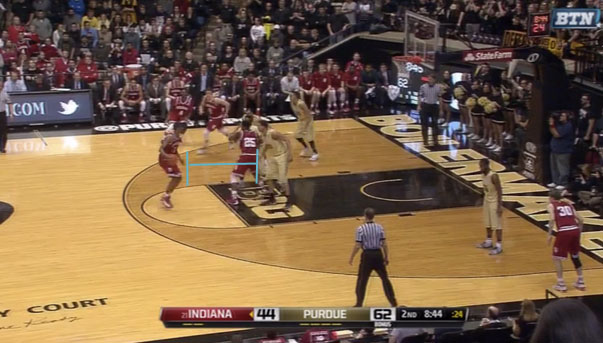 Williams almost tries one of those right-handed hook shots that he usually attempts coming across the lane. It's a shot that looks a little strange, but usually finds the net. Here, though, Hammons again barely has to even get off the floor to erase Williams' attempt and he recovers his block for Purdue to gain possession: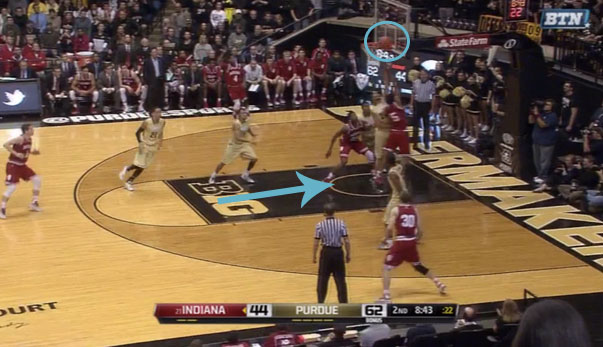 Video:
Even when Indiana was working it offense to get its perimeter players shots at the rim, Hammons' presence made sure nothing came easy for the Hoosiers.
Filed to: A.J. Hammons, Purdue Boilermakers