Film Session: Purdue
With the Hoosiers mounting a comeback of sorts late in the first half, Ferrell drives into the lane but doesn't find anything and turns to pass to Collin Hartman on the right wing: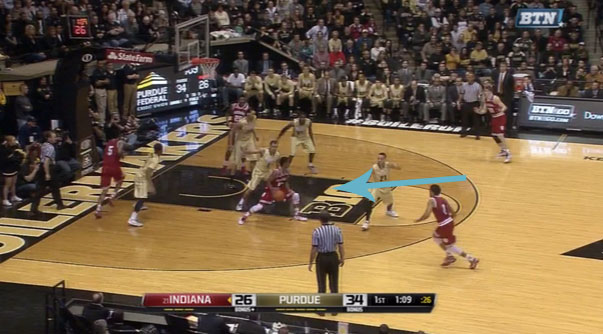 The Hoosier reset as Hartman and Ferrell look to the bench for a play call with Ferrell getting the ball back: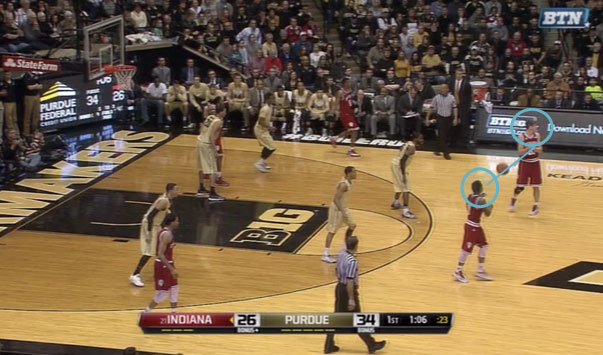 Ferrell passes to Blackmon Jr.: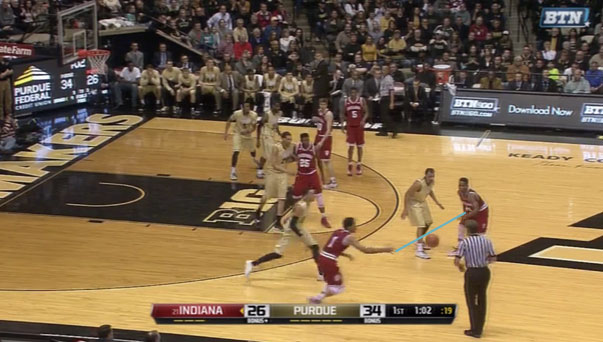 The play has Williams spread out to the left corner and he then darts across to the right wing: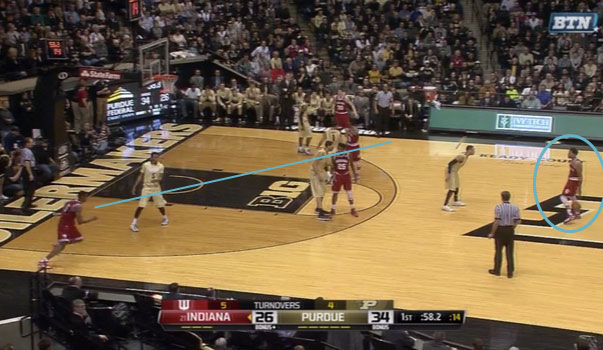 He looks for the ball: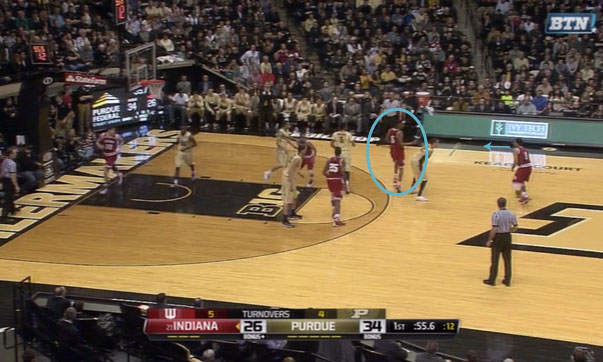 But as the pass comes, Basil Smotherman gets in the passing lane for the steal: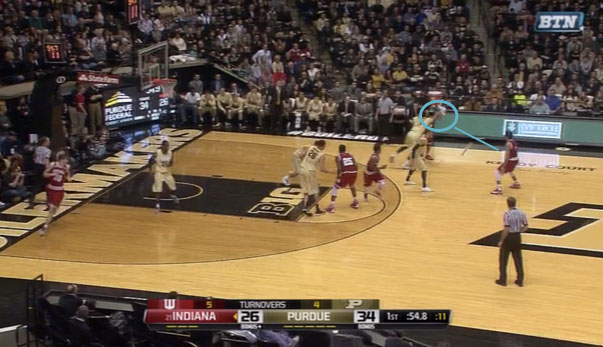 And comes all the way down the court for the score: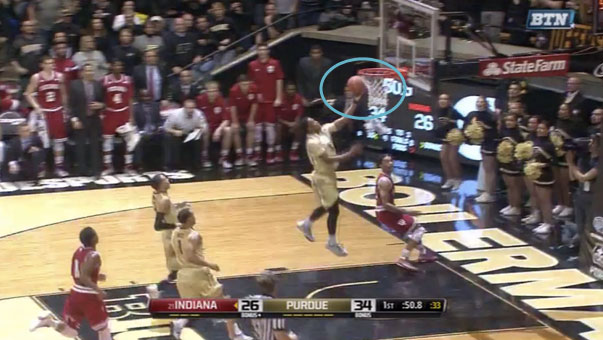 Video:
Blackmon Jr. had trouble receiving the ball on the right wing during Indiana's loss to OSU on Sunday. Here he was on the opposite end, throwing a pass that was intercepted. Indiana also didn't help itself with some self-inflicted turnovers against the Boilermakers, though credit to Smotherman for coming in quick to snag the steal and score here.
Filed to: A.J. Hammons, Purdue Boilermakers