Mosquera-Perea expected to return in mid-February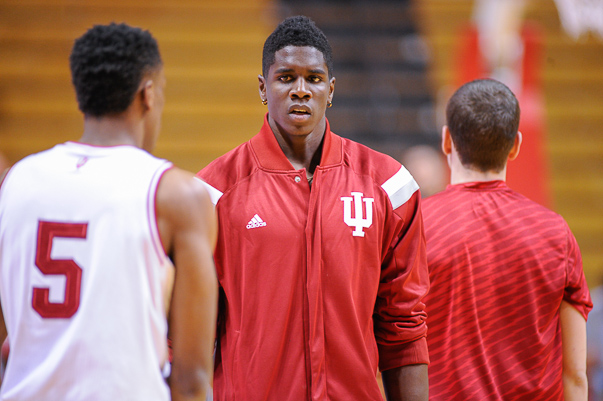 Tom Crean was a guest on the Jim Rome Show on Friday and discussed a variety of topics (full interview here), including a return date for Hanner Mosquera-Perea.
The 6-foot-9 junior suffered a left knee injury in practice on Monday, Jan. 12 and IU announced that he would be out indefinitely. On Friday in an interview with Rome, Crean said he expects the Colombia native to be available beginning in mid-February.
"We're gonna get healthy with Hanner Perea probably in the middle of the month somewhere, which will help us, certainly around the basket and bringing that presence that we have to have on the defensive end and the offensive end," Crean told Rome.
Mosquera-Perea, who watched last night's win over Maryland from the locker room according to an IU spokesperson, is averaging 7.4 points and five rebounds in 20.9 minutes per game.
In his absence, sophomore Collin Hartman has started three straight games and he scored a career-high 15 points in IU's win over Maryland on Thursday.
Filed to: Hanner Mosquera-Perea