Film Session: Penn State
The second half of Indiana's 76-73 win over Penn State featured the Hoosiers shutting down D.J. Newbill, some key Ryan Burton offensive rebounds and a return to form beyond the arc.
A look at it all in the latest edition of Film Session:
With 10:27 to go, Newbill has a double ball screen set up to his right. Yogi Ferrell motions to Troy Williams to watch a drive left, where Newbill has space: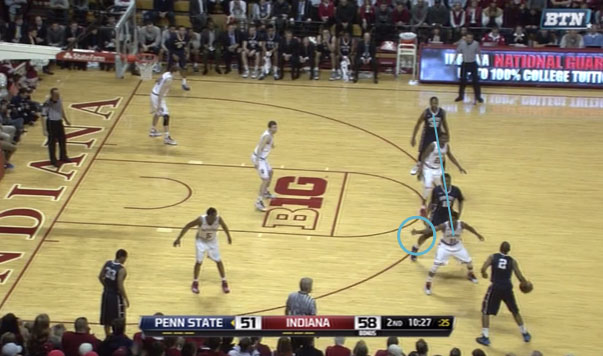 Newbill takes the first screen: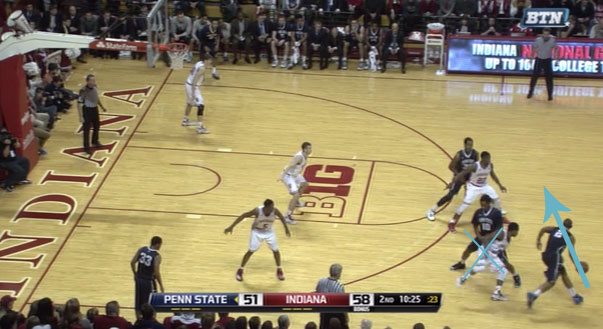 And the second. He starts heading downhill and it looks like Burton will have to deal with him: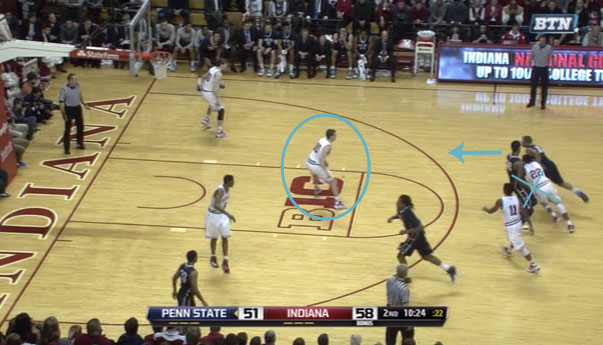 But Stanford Robinson is able to get through the screen, catch up and block Newbill's shot from the right elbow: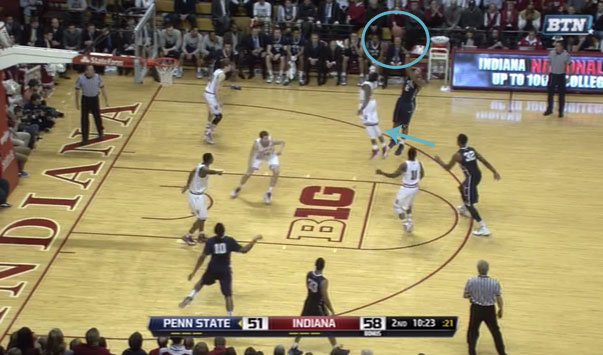 He grabs the block and it's IU's ball: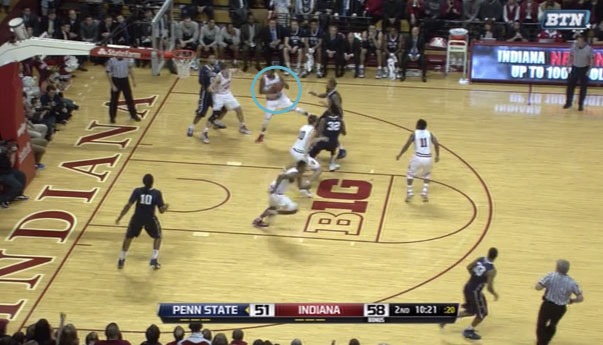 Video:
"We gave up some other things, but we didn't get beat by D.J., and that's crucial," Crean said after the game. Newbill was just 1-for-6 in the second half and this strong secondary effort from Robinson was one of the reasons why.
Filed to: Penn State Nittany Lions, Ryan Burton