Film Session: Michigan State
Indiana fell behind early against the Spartans on Monday night and it simply never was able to recover. Michigan State came out of the gate playing excellent defense, hedging ball screens on the perimeter and recovering to keep the Hoosiers out of the paint. It's a place on the floor they love to get to in order to kick out to the perimeter for 3s after collapsing the defense or hitting their bigs in the short corner for easy looks at the rim.
We'll take a look at Michigan State's defense and some James Blackmon Jr. miscues in the latest edition of Film Session:
With just over two minutes expired in the contest and it knotted at 2-2, Emmitt Holt sets a ball screen for Robert Johnson. But here's Gavin Schilling hedging and cutting off Johnson's path to the basket: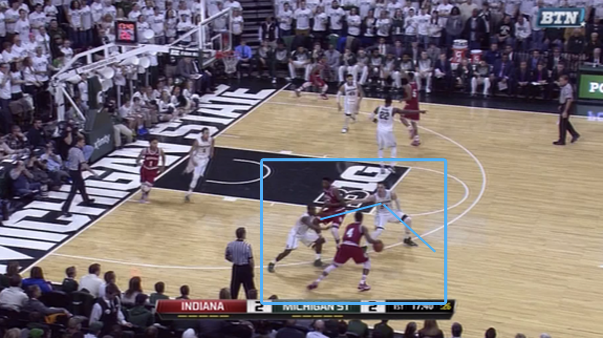 Schilling and Lourawls Nairn recover back to Johnson and Holt. Johnson makes the pass to Yogi Ferrell, unable to get into the paint: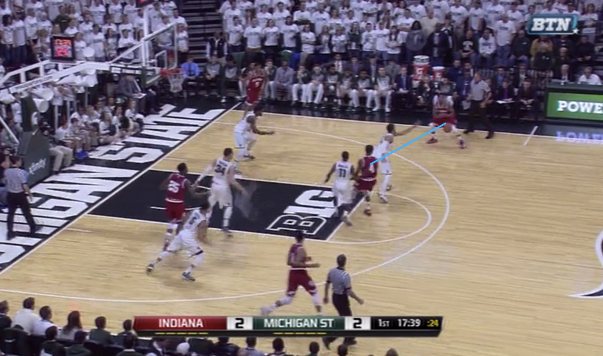 The ball finds its way back over to the left wing and Holt again is ball screening for an IU guard. This time it's Blackmon Jr. But the freshman is met by Schilling who is hedging again: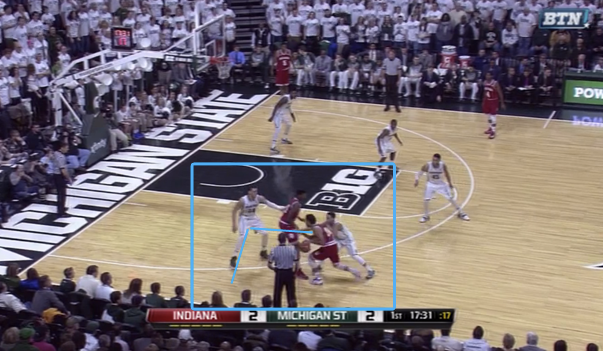 He has nowhere to go: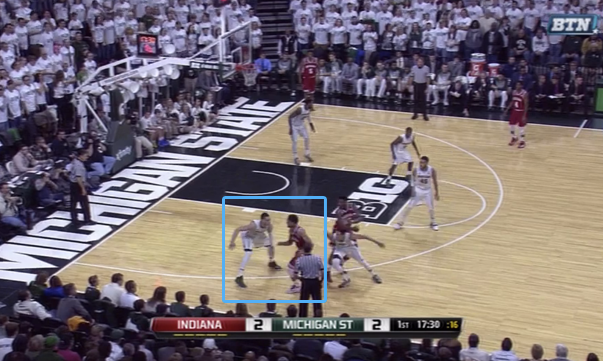 So he passes it back up top to Ferrell: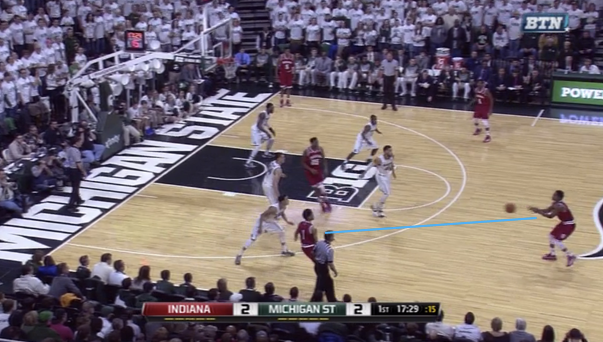 Another ball screen, another hedge … :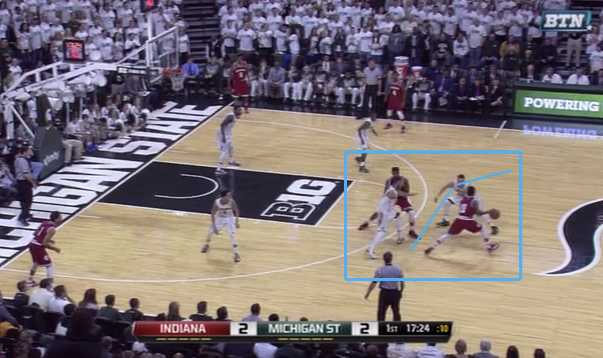 … and recover for the Spartans: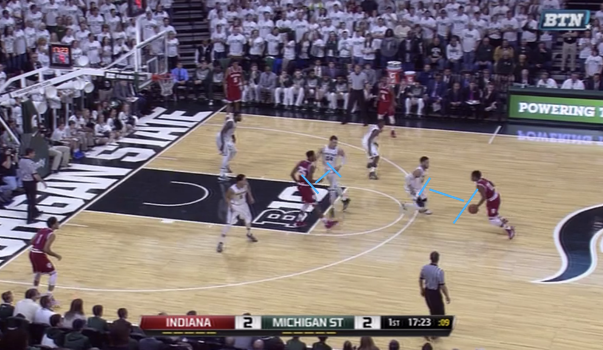 With the shot clock winding down, Ferrell is able to make a one-on-one move into the paint. This time, Schilling has to cut off Ferrell and it leaves Holt open in the short corner. Ferrell makes the pass: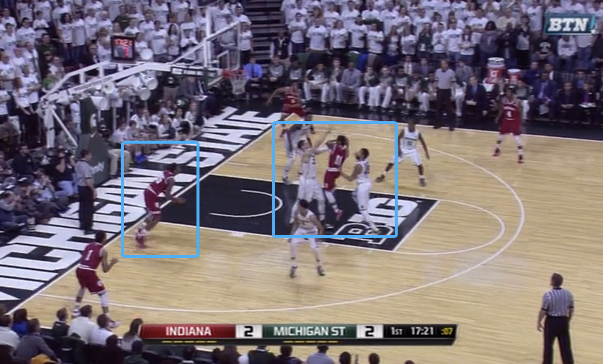 But the weak side D has come across the lane and strips Holt as he goes up. Turnover Hoosiers: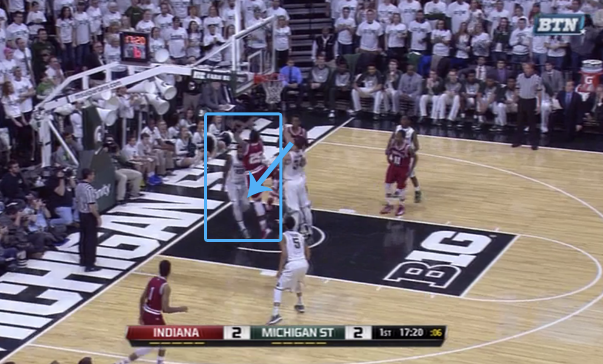 Video:
Just an absolute defensive clinic by the Spartans. They stuffed out IU's perimeter work for most of the possession. And even when the Hoosiers got the advantage late in the shot clock, the help side D was there to make sure they didn't put the ball in the hole.
Filed to: James Blackmon Jr., Michigan State Spartans