Film Session: New Orleans
Due to its lack of size, Indiana is using its slew of guards and wing players to crash the boards this season. As I tweeted, even if they're out of position or steps away, guys are still jumping in from behind and trying to grab rebounds.
We'll take a look at some board crashing against the Privateers in the latest edition of Film Session:
Indiana, as it does, pushes the ball up the court. Robert Johnson gets the ball on the right wing and swings to James Blackmon Jr. in the right corner. For now, Troy Williams is out on the left corner: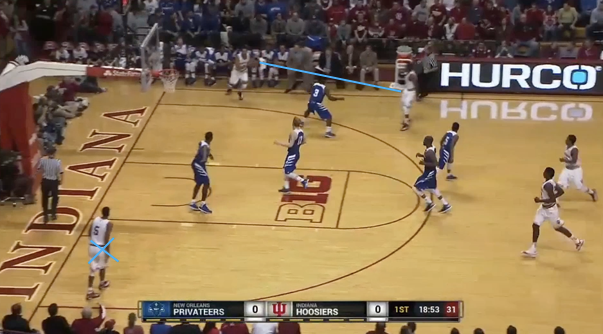 Blackmon Jr. takes the shot and two Privateers have position for the rebound: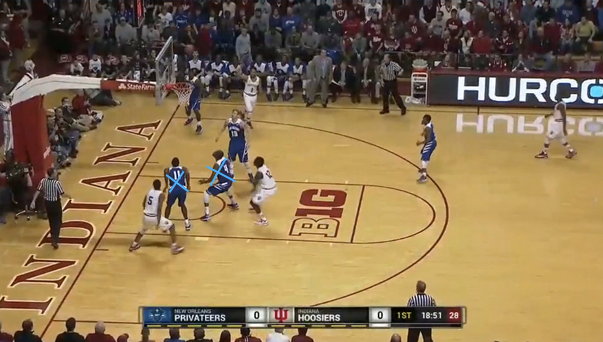 It's a longer rebound, and Williams leaps to get into the mix behind the Privateers to snag the board: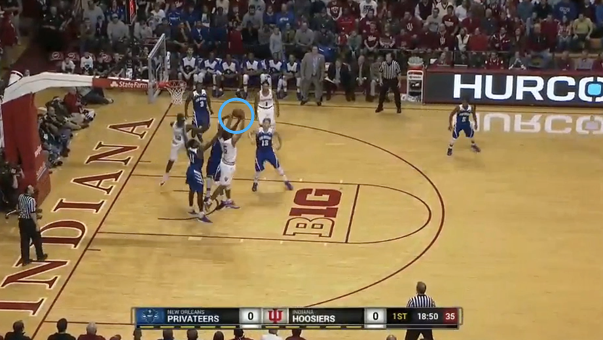 Williams finds Yogi Ferrell trailing on the left wing and even shields for him a bit: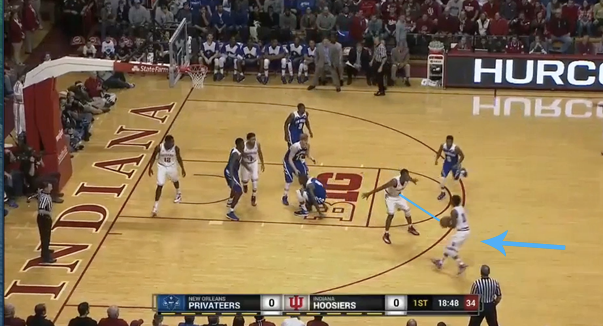 Ferrell rises, fires and hits: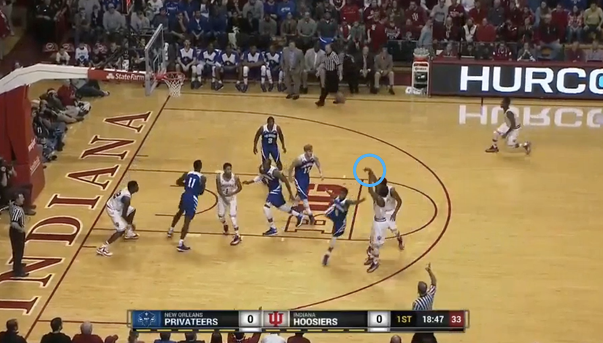 Video:
These are three points the Hoosiers don't get if Williams doesn't come in from the opposite corner and use his leaping ability to get into the mix.
Filed to: New Orleans Privateers