The Minute After: New Orleans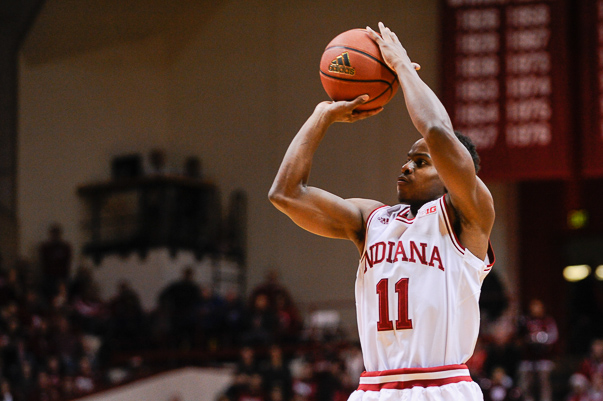 Thoughts on a 79-59 win against the Privateers:
Despite New Orleans mucking things up with 13 first half fouls and trying to contain pace, the Hoosiers blitzed out to a 22-point lead at half (44-22) and looked well on their way to an easy victory. As it should be.
Yet, the Privateers outscored Indiana in the second half (37-35) as the Hoosiers played through a ho-hum final 20 minutes. We can nit-pick this as some cause for concern, but let's not. On a night Gardner-Webb beat Purdue in West Lafayette — marking the ninth loss for the Big Ten to teams ranked outside the KenPom top 150 and fourth outside the top 200 — getting out of this one alive and unscathed is enough.
Further: The Hoosiers had just one day in between games after an emotional one up in Indianapolis on Saturday. The students are on break. Christmas is looming Thursday with a trip to Assembly Hall East (Madison Square Garden) coming right after that this weekend. There's a lot on their plate these days and plenty of ways to lose focus.
A 20-point win with relative ease considering the circumstances should work for everybody, right? Good.
Hanner Mosquera-Perea continued his blocking ways against the Privateers with four, matching his total from Saturday's tilt with Butler. After Emmitt Holt's 15-point breakout performance against Pittsburgh three weeks ago, a debate about who's the superior frontcourt player appeared like it could be a season-long storyline. But the junior, for now, has put that to bed. Beginning with his ridiculous start against Louisville, there's been more of a tenacious, let's-go-get-it vibe from Mosquera-Perea over his last several games, and he'll need to bring that sort of intensity game in and game out during conference play. He chipped in 12 points (4-of-6) and six boards this evening and now also leads the Big Ten in field goal percentage.
Mosquera-Perea isn't the team's top rebounder in terms of defensive and offensive percentages, but he's near the top in both categories. And with the team employing a gang rebounding mentality, regulars like Troy Williams and Collin Hartman are giving Indiana some much needed help in those areas with strong effort.
The Hoosiers were about even on the boards tonight (31.3 OR% vs. 31.8 OR% for New Orleans) and there were a couple black marks in other categories. After showing great ball control over the last couple contests, they turned it over on 19.1 percent of their possessions this evening and shot just 58.3 percent (14-of-24) from the line. They also gave up 44 of 59 points in the paint, though New Orleans scored just .87 points per possession.
Beyond that, it was what we've come to expect from Indiana on the offensive end. Six Hoosiers scored eight or more points due to ball sharing in the halfcourt and quick buckets in transition with top scorers Yogi Ferrell (17) and James Blackmon Jr. (14) leading the way. Mosquera-Perea (12), Hartman (8), Williams (8) and Robert Johnson (8) rounded out the club. Indiana closed this one out to the tune of 1.16 points per possession. Good, but not out of this world.
This was the last guarantee game for Indiana and it's about time. After its second MSG trip this month, a road tilt against Nebraska comes New Year's Eve. Based on the way the middle of the Big Ten pack has played in the non-conference, the Hoosiers look to have a nice opportunity to leapfrog some teams they were picked to finish behind.
Filed to: Hanner Mosquera-Perea, New Orleans Privateers