IV. In Transition
Here's Holt using his length again to come from behind and affect a rebound. This time he pokes it away and it hits the backboard: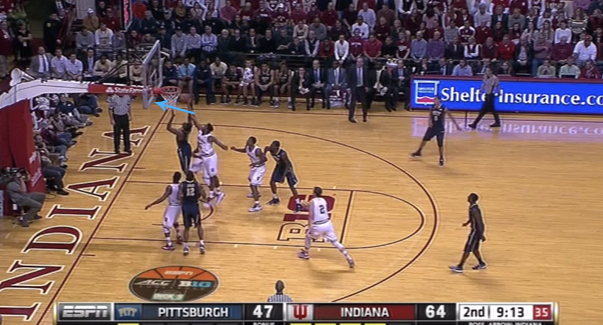 Johnson recovers and Holt starts sprinting up court: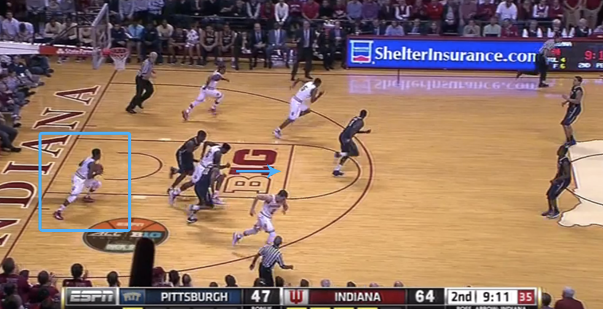 Across the timeline, Holt calls for the ball:
Johnson makes the pass: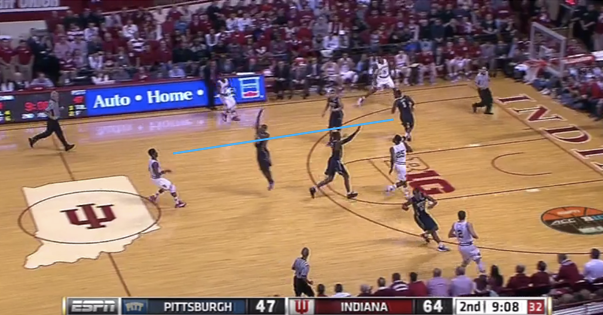 Holt has to stop on a dime to get the shot up and does: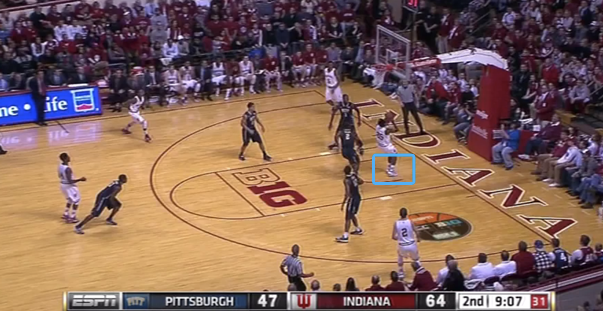 He needs to lean back a bit on the attempt and it falls: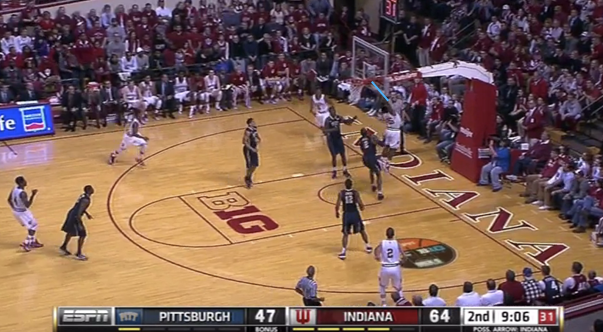 Video:
Hustle on both ends. Body control. Score.
Filed to: Emmitt Holt, Pittsburgh Panthers