II. Off The Dribble-Drive
With just over 30 seconds left in the first half, Max Hoetzel sets a ball screen for Robert Johnson: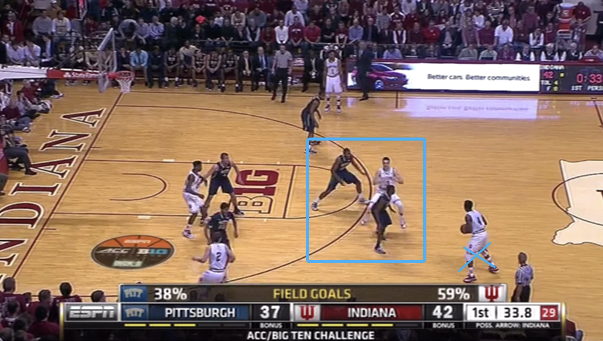 The Panthers switch on the screen and Johnson has a mismatch at the top of the key. Meanwhile, Holt moves over to the right block: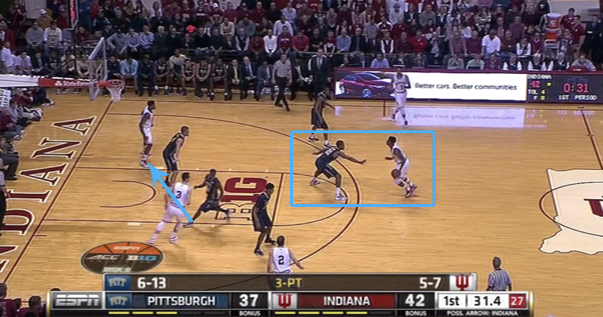 Johnson gets by left into the lane: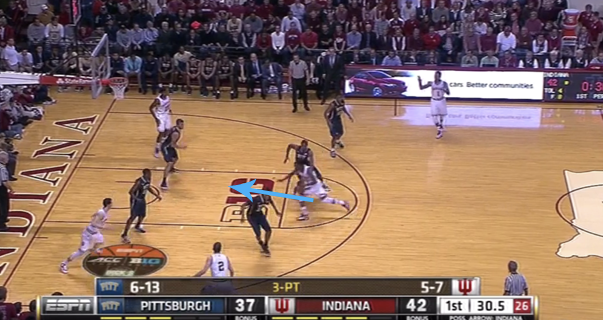 Draws Holt's defender and passes: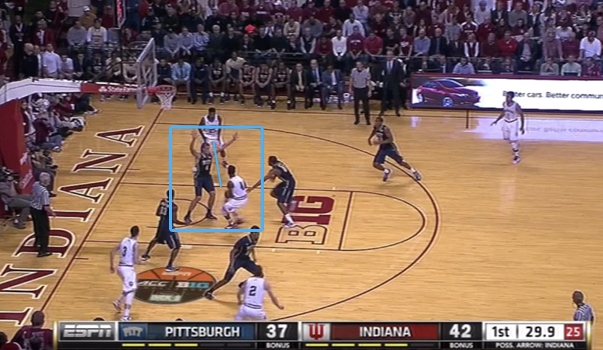 Holt is slapped on the arm as he goes up: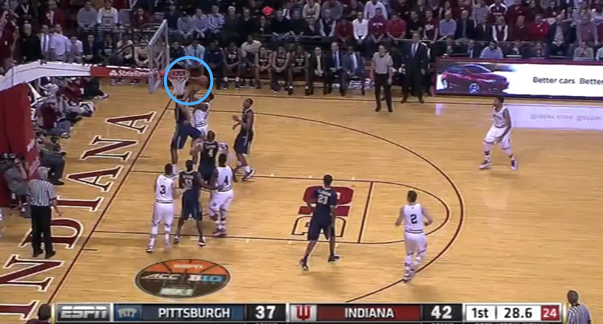 He sticks with it and scores the bucket for an and-1 opportunity: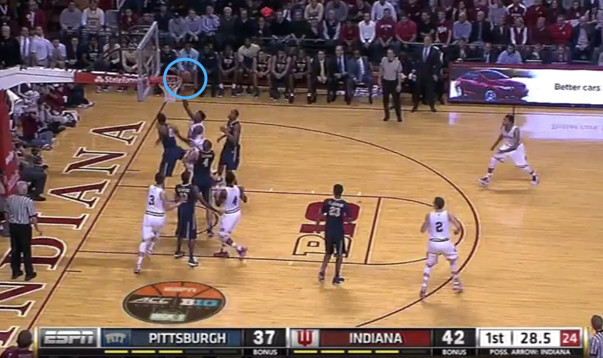 Video:
Nice strength and composure here from the freshman to put the ball in the hole.
Filed to: Emmitt Holt, Pittsburgh Panthers