Film Session: Eastern Washington
Indiana had defensive issues against both Lamar and Eastern Washington, something we chronicled in yesterday's Lamar Film Session.
We'll instead be taking a look at Troy Williams work on the baseline on his way to 19 points.
What often makes Williams' sneaky work out of the corners to the hoop so effective is that even when the defense has a foot in the restricted area, Williams still finds a way to use the precious amount of space between the endline and the hoop to receive the ball and score. The sophomore makes it that much harder to defend with his leaping ability, which sometimes allows him to catch on one side and finish on the other, using the hoop as a shield for scores.
The latest edition of Film Session:
James Blackmon Jr. has the ball on the top of the key. Yogi Ferrell, who has just inbounded the ball, gets a screen from Williams out near the right wing: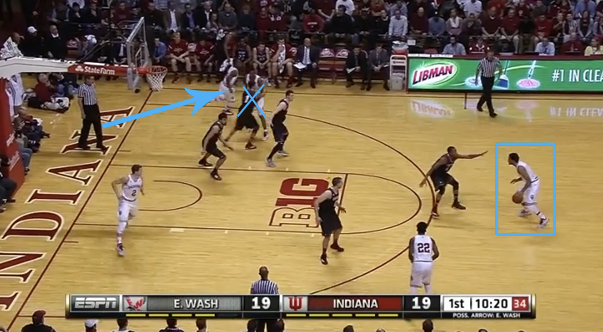 The Eagles sink into a 1-3-1 zone, and it leaves Williams tucked behind the defense as Blackmon Jr. still has the ball up top: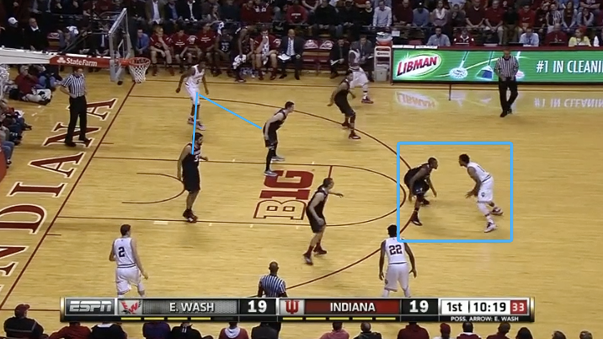 Blackmon Jr. sees it and throw it over the top as the Eagles scramble to recover: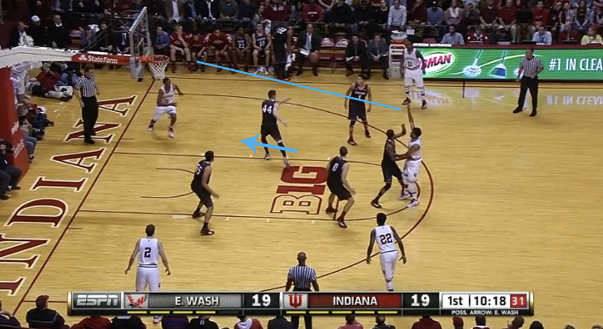 Williams actually comes down with the ball first and has two defenders close: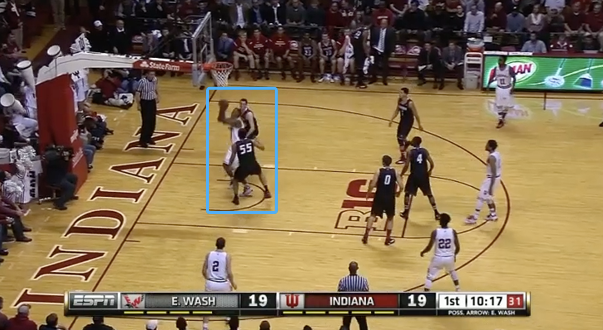 But they take no part in him going up and he dunks it home with authority: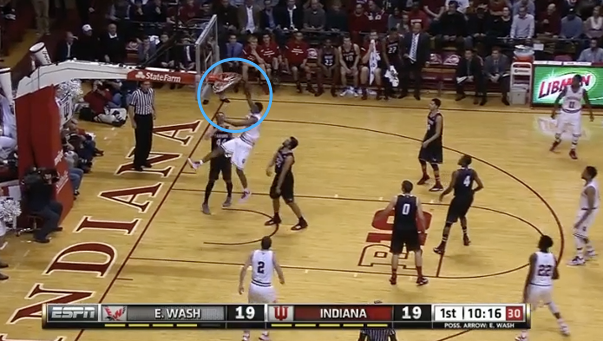 Video:
Filed to: Eastern Washington Eagles, Troy Williams