Indiana collected an important win on Thursday night against No. 22 SMU.
The Hoosiers made a number of key plays on offense in the second half to re-take the lead and keep it. A look at four such plays in the latest edition of Film Session:
Indiana started flat in the second half against the Mustangs and found itself down five points with just over 14 minutes left in the contest. Here, James Blackmon Jr. hands off to Yogi Ferrell in the weave: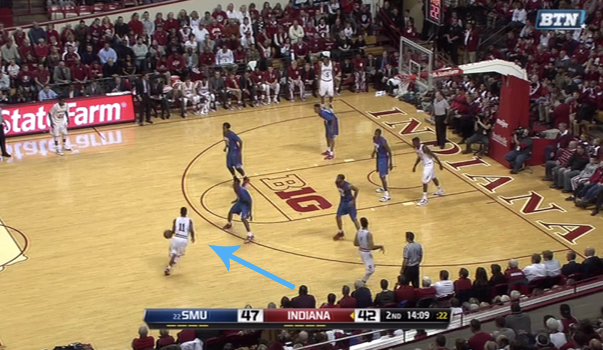 Yogi tosses it to Stanford Robinson in the weave as he clears out to the left wing: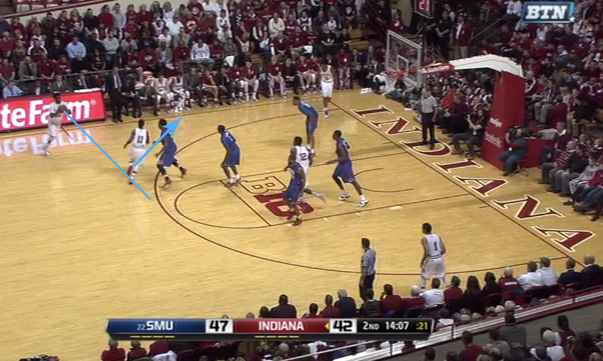 Robinson takes a ball screen from Hanner Mosquera-Perea: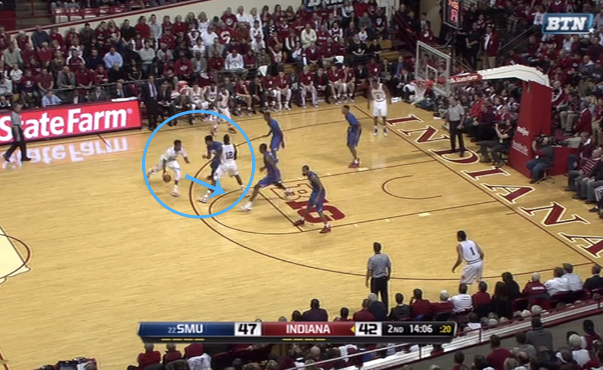 He's met on a hedge: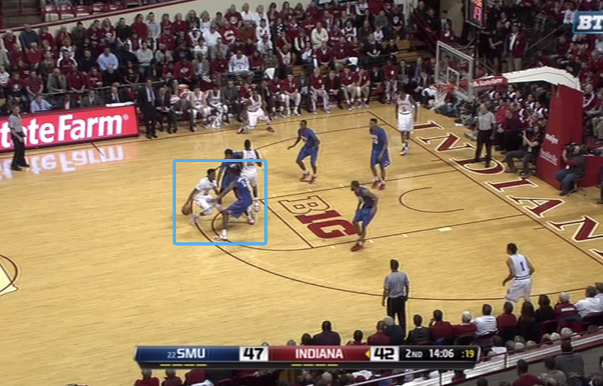 But on the switch as his man recovers back to him, he simply attacks him one-on-one and finds a lane to the hoop: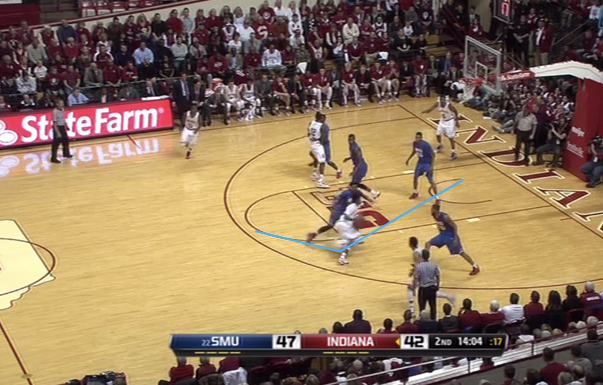 Robinson draws attention in the paint as Troy Williams, who's been creeping in out of the left corner looks for the ball. Robinson makes the tight pass: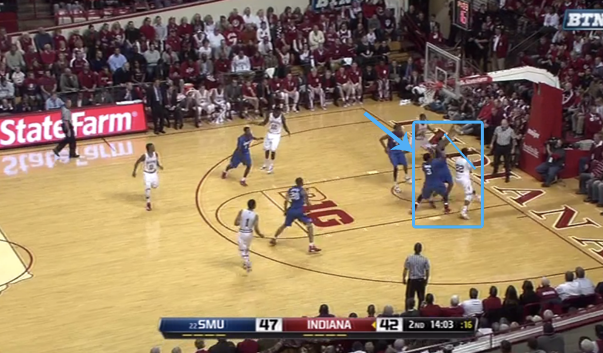 And Williams curls around to the other side of the basket for the score: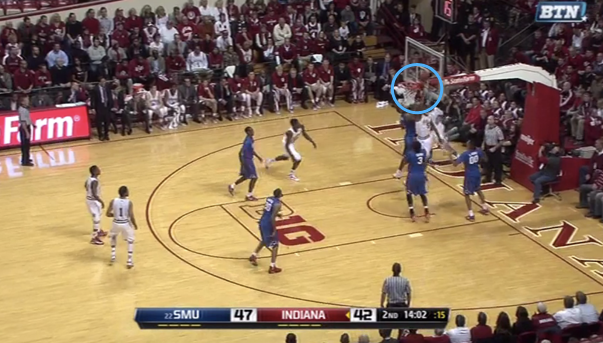 Video:
Robinson and Williams gave Indiana a nice lift in their return on Thursday and this was perhaps both of them at their best: Robinson barreling his way into the paint with Williams working the baseline and scoring out of the corner on the other side of the basket.
Filed to: SMU Mustangs