The Inside the Hall Mailbag: July 2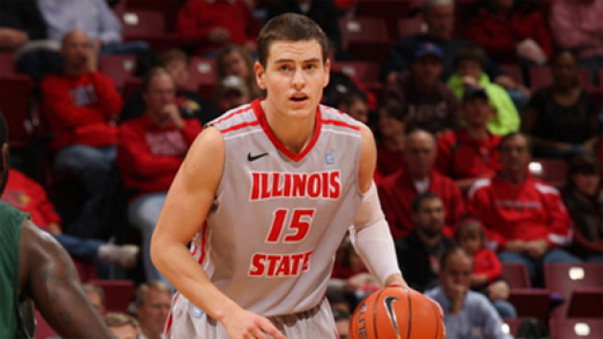 The Inside the Hall Mailbag is a collection of questions tweeted to us via Twitter (@insidethehall), submitted on our premium forum and sent to us via our Facebook page. Submit your questions and we'll answer as many as we can.
HoosierJake on the premium forum writes: We had a visitor in recently that could still join this year's team. With no immediate commitment from him, has that passed? If so, what is the likelihood of someone still joining this roster in time for the Montreal trip? How active is the staff in trying to round out this roster and fill scholarships?
I would not read the lack of a commitment to this point as anything of substance. Often times in transfer situations, there are academic things that need to be figured out, especially when a specific major or program is being sought. The situation you're referencing, I believe is Illinois State transfer Nick Zeisloft, who took a visit to Bloomington recently. There is mutual interest there, so it's certainly a situation to keep an eye on.
As far as the likelihood of someone still joining the roster, I think it's definitely possible. Indiana has two scholarships open, so if there's a player out there who can add something, I would expect the staff to pursue it. — Alex Bozich
iulaw79 on the premium forum writes: With Austin Conway committing to Wyoming, do you see this impacting our chances of landing his teammate De'Ron Davis?
I don't actually. Package deals are rarely a reality and in this case in particular, you're talking about two players who have a complete different set of options recruiting wise. They're also in different classes with Conway in 2015 and Davis in 2016.
While it's true that Indiana did recruit Conway, I'm not sure how diligently it actually pursued a commitment from him. Wyoming is a good fit for him as he'll come in and play major minutes right away. I'm not sure that was going to happen at a higher-tier BCS school.
With Davis, he's a five-star prospect that has the attention of a large group of schools. Right now, Indiana has laid solid groundwork there and the fact that he's already been on campus tells me that Indiana is a serious player. — Alex Bozich
kmark22 on the premium forum writes: With the hiring of Chuck Martin will he take the same role as Kenny Johnson as lead recruiter and what does he bring to the table with his NBA background and other experience? Are their new recruiting areas that IU will tap into?
I don't get the impression that Martin is going to be listed as Indiana's "recruiting coordinator" as Johnson was, but he'll certainly be heavily involved in recruiting.
Admittedly, I didn't know a lot about Martin when he was first mentioned as a candidate, but the fact that he's been an assistant coach under John Calipari, has also been a head coach in college and has worked in scouting for a top NBA franchise says that he's going to bring a nice mix of experience to the table.
One thing that really stood out to me from his press conference was his talk of applying the process he went through in scouting for Oklahoma City to the college game.
"In the NBA it's just a draft in June, so it gives you … you don't have a knee jerk reaction," Martin said. "You watch him once. You watch him a second time. You go back home and you watch him on film. You speak to his high school coach, his collegiate coach, his AAU coach, you just keep going, keep going. As you continue through that process, you kind of connect the dots, and then eventually there is a picture, and you can see who this kid is on the court and off the court. That was something, quite honestly, that I did not have prior to the Thunder. I think that's something that I can bring to Coach Crean and Indiana. Just kind of keep plugging away, keep calling, keep digging, keep watching, watch film, game footage, practice, and eventually you'll get a chance to see who this kid really is."
I'm not sure it's going to change recruiting "areas" much in terms of where Indiana will go. The Big Ten's expansion to the east is perfect as IU has already been involved in that part of the country and will continue to be very active. Martin, who is from New York, should be able to help in that area, but as Tom Crean mentioned the other day, he expects Martin to be able to help recruit in a variety of areas across the country, not just New York. — Alex Bozich
Robhoosier on the premium forum writes: Top 8 or 9 in the rotation for next year in your opinion?
In no particular order, for the top eight I would currently go Yogi Ferrell, Stanford Robinson, Troy Williams, Devin Davis, Hanner Mosquera-Perea, James Blackmon Jr., Robert Johnson, Max Hoetzel and Collin Hartman, if he's healthy. I haven't seen enough out of Jeremiah April or Tim Priller, besides limited film, to say with any certainty the type of role I expect either of those guys to have. — Alex Bozich
Josh Witt on Facebook writes: It's no secret that IU's lineup will be smaller, but more athletic than it has been as a whole in years. Who do you guys see as the starting "center" if you had to pick one right now?
The leader has to be Mosquera-Perea at this point. He's not really what I'd call a true center, but for IU's system, he's certainly got the size to play the position. The thing with Hanner has always been that he just needs to play and get reps. He's going to get that opportunity this season because the other options are limited.
Crean was pretty direct in his comments about his expectations for Mosquera-Perea back in early June, which you can read here if you missed our story. — Alex Bozich
Wes Cook on Facebook writes: Do you think IU is being underrated because of last year? I feel like IU is getting no respect and we have a hell of a big 3 in the starting line up with Blackmon, Yogi and Williams. Not to mention our bench will be deeper and we have shooters. We have pieces to the puzzle that fit Crean's system.
I'm not sure underrated is the correct word to use. Expectations are lower because the lasting impression in the minds of those who watched last season is that the team didn't perform up to its capabilities and it also lost Will Sheehey (graduation) and Noah Vonleh (NBA). Indiana also had major turnover problems, which is something it obviously must fix moving forward.
When the preview magazines begin to hit newsstands in the fall, I wouldn't expect Indiana to be picked high in the league. While it's fun for us to post those and discuss the various opinions out there, when the season starts, it's all meaningless. Last season, Nebraska was picked to finish last in the league and the Cornhuskers finished in the top half and made the NCAA tournament.
Indiana is going to be a backcourt driven team next season and if it can get enough from its frontcourt players, there's a solid chance you'll see an improvement record wise from last season. The Hoosiers certainly have four very solid options in the backcourt with Ferrell, Blackmon, Williams and Robinson, but guys like Davis and Mosquera-Perea need to be able to defend and rebound in the frontcourt without fouling. Scoring and shooting doesn't appear that it will be an issue for this group, but the turnovers, rebounding and defense are going to ultimately tell the story of the season. — Alex Bozich
@TheJohnSmoltz on Twitter writes: Do you expect/envision CTC putting (Nate) Ritchie out on the floor in more competitive games? Though he is a walk-on, kid can play.
I've never seen Ritchie play, but the fact that he had Division I offers tells me that, at the least, he's going to be able to push other guys in practice and provide depth. If he can play, I assume he'll have a chance to earn minutes. Indiana has played walk-ons in several seasons under Crean and I wouldn't expect that to change. — Alex Bozich
Filed to: Twitter Mailbag