Film Session: Good offense, bad defense
Despite holding Terran Petteway under his Big Ten average, Indiana still surrendered 1.1 points per possession to the Cornhuskers during Thursday night's loss. The Hoosiers let Nebraska get its way after ballhandlers turned the corner on ball screens . They also had some switching issues which gave the Cornhuskers good looks.
A look at some of Indiana's defensive problems, as well two scores for the Hoosiers in the latest edition of Film Session:
Benny Parker starts this action off up top for the Cornhuskers with a pass to the left wing for Petteway: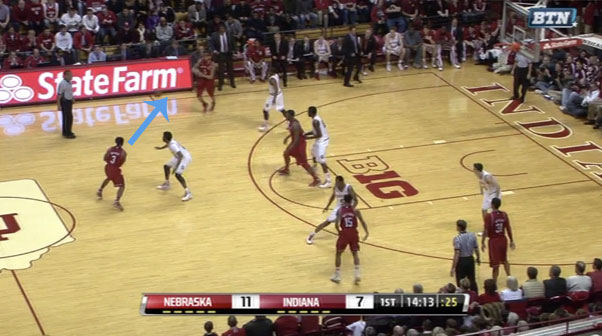 Leslee Smith sets a back pick on Stanford Robinson as Parker comes through: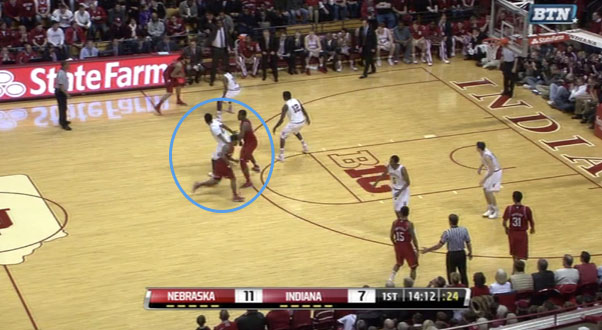 Perhaps because Hanner Mosquera-Perea is in the area, Robinson never trails Parker. Smith now sets a pick for Petteway on the left wing and this is a set where Petteway can do some damage: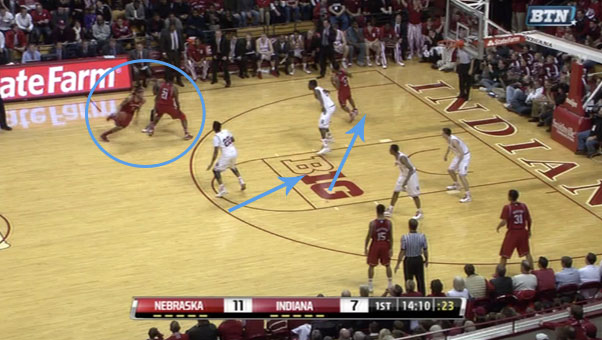 Both Robinson and Mosquera-Perea look to stop the ball, which leaves Parker open in the corner: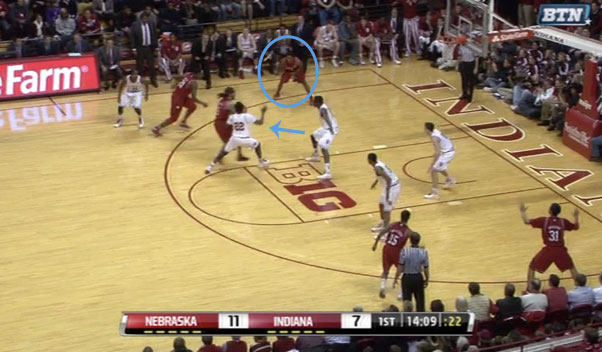 He steps in on the pass and receives the ball: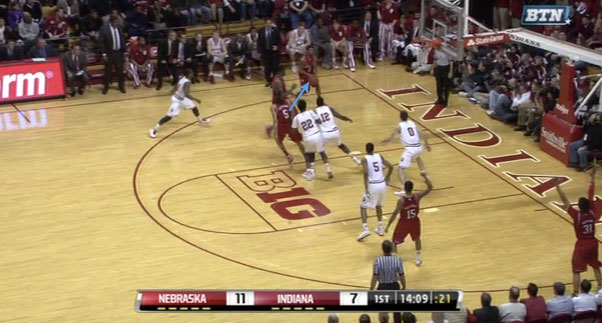 He hits the 18-footer: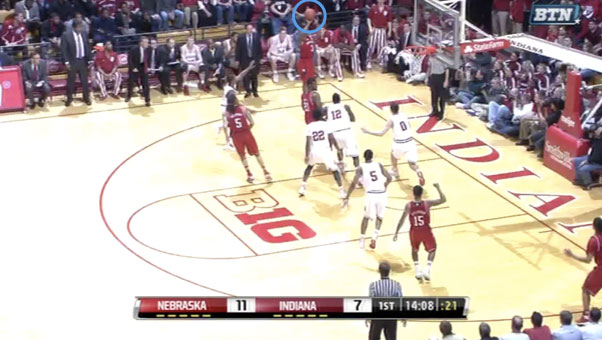 While Indiana did a decent job covering up Petteway's drive, it makes no difference if you're going to just leave a player completely unaccounted for on the kickout.
Video:
Filed to: Nebraska Cornhuskers