Film Session: Denying Stauskas, Ferrell's 3s
Here's a play where Stauskas was able to get the ball and do something with it. With Ferrell continuing to fight through the screens on the left wing for the first chunk of the second half, Stauskas fakes like he's about to take one from Morgan and instead cuts towards the hoop: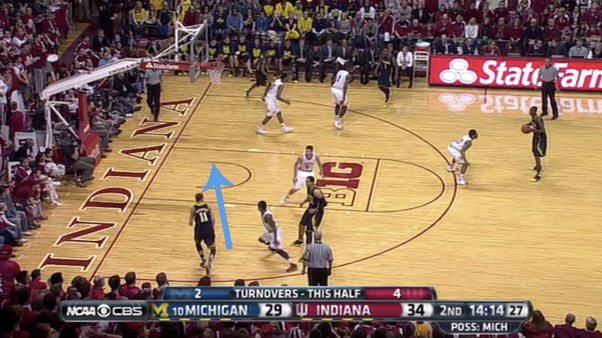 Sheehey helps cover and it leaves Morgan open: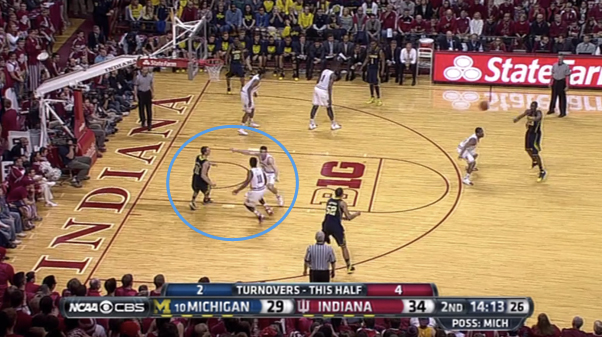 Morgan is able to hand him off the ball: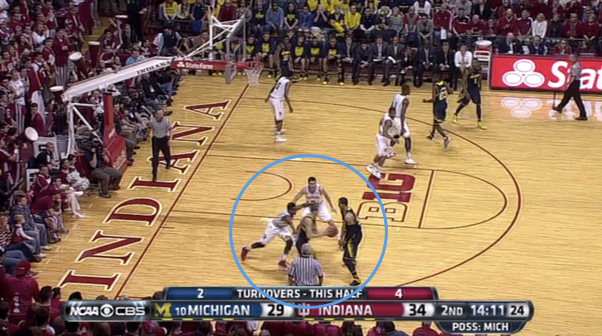 Ferrell fights under Morgan's screen on the hand off and cuts off Stauskas: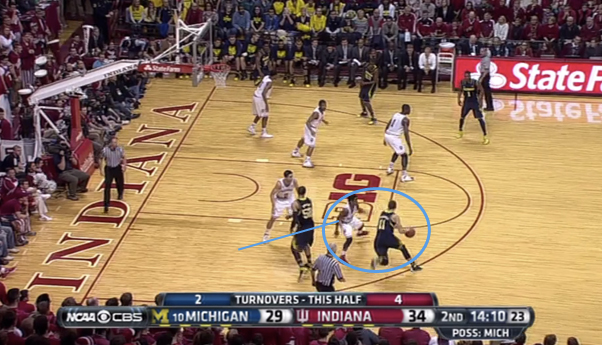 It's now Glenn Robinson III setting the screen for Stauskas and Vonleh switches onto Stauskas: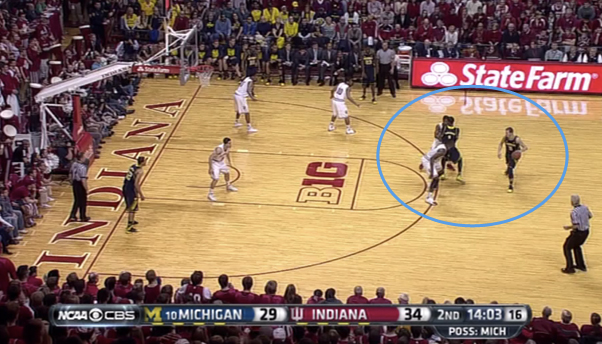 Robinson puts Ferrell on his hip and calls for the ball: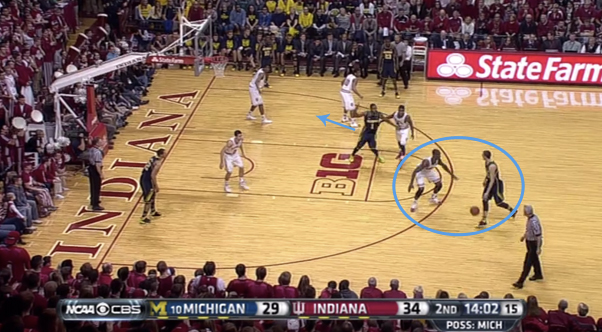 Stauskas makes the pass:
And the backline D isn't able to get there fast enough. Robinson scores: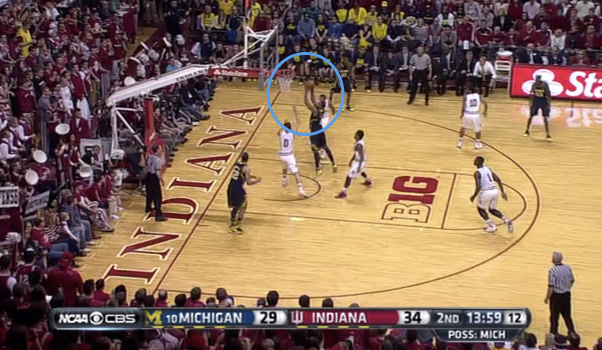 Stauskas is also a good distributor, so keeping the ball out of his hands was for more reasons than just his scoring ability — as shown here.
Video:
Filed to: Nik Stauskas, Yogi Ferrell