Film Session: Shutting down Evansville
The Evansville Purple Aces came into Bloomington last Tuesday sporting one of the better offenses in the country. But they left deflated, as the Hoosiers held them to just .65 points per possession.
A look at four strong defensive stands from Indiana in the latest edition of Film Session:
I. The Purples Aces have yet to score more than five minutes into the contest. But they get some daylight on this possession. Jeff Howard gets hit with a screen: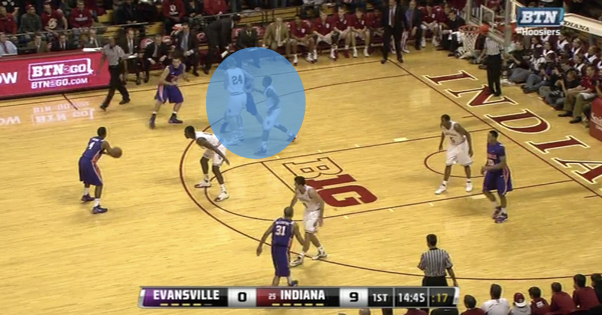 He fights over it, but Blake Simmons has the angle and steps on him: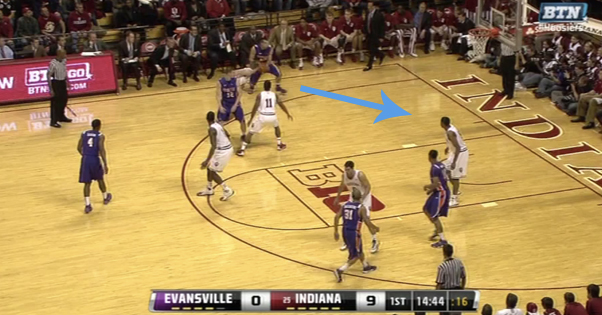 Both Yogi Ferrell and Troy Williams converge to help out Howard at the rim: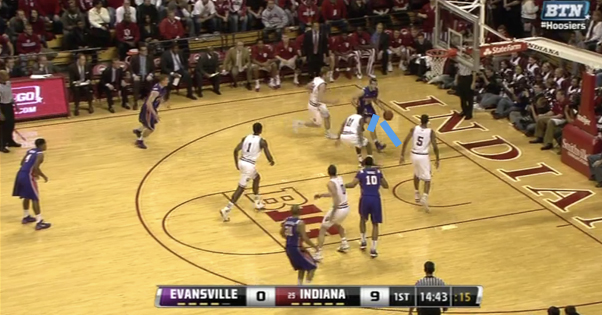 It's an athletic swarm at the hoop and Simmons is unable to convert. The Purple Aces remain scoreless: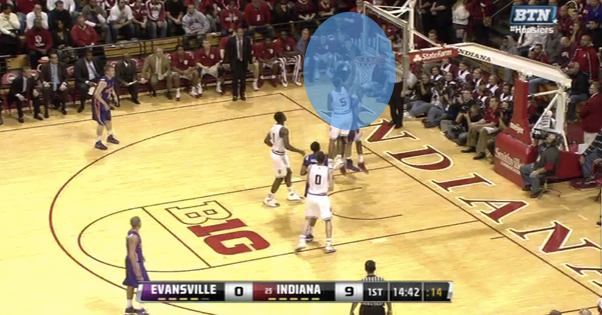 Evansville simply hadn't faced the athleticism and size of the Hoosiers so far this season. So even when it seemed like they had the advantage, the Hoosiers would help and seriously disrupt their attempts at the rim.
Video:
Filed to: Evansville Purple Aces