Film Session: Noah Vonleh on the perimeter
Freshman Noah Vonleh has used his size and athleticism to dominate the post in his first four collegiate games. But as the New Hampton Prep product stated after committing to IU, one thing that stood out to him about Tom Crean's practices was big men like Cody Zeller doing guard drills. And we've seen Vonleh show some impressive ballhandling skills for a 6-10 player on the break so far this season.
But in the second half of IU's win against Stony Brook on Sunday, Vonleh, who scored his 18 points exclusively from the line and in the post and painted area, was also used as the initiator out on the perimeter twice in the second half.
A look at these two possessions and some Carson Puriefoy scores in the latest edition of Film Session:
I. Crean signals: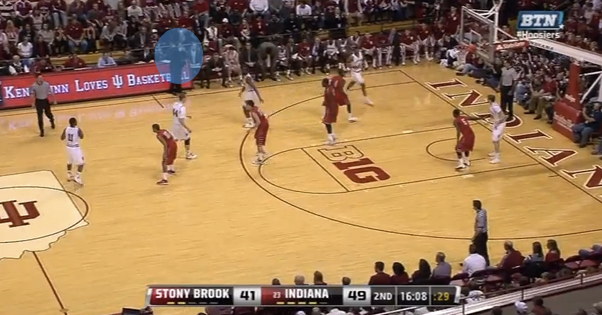 Yogi Ferrell passes the ball to Vonleh and he has it out past the left wing. This is a similar area to where former Hoosiers like Verdell Jones III and Victor Oladipo would get the ball and look to initiate the offense by driving into the lane: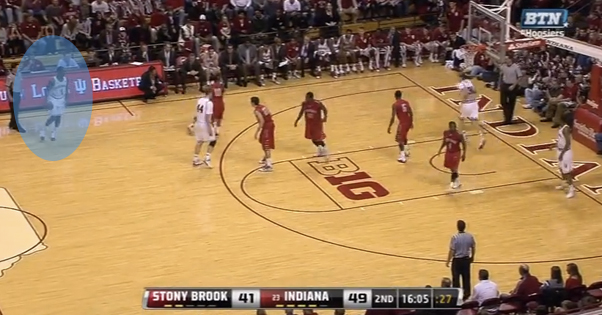 Crean again signals for some movement: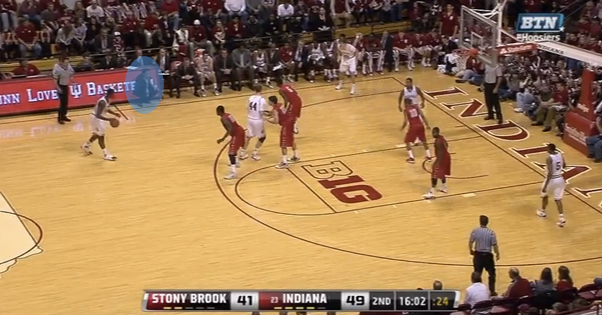 Ferrell and Luke Fisher swap spots as Vonleh comes down on the drive. He opts to pass to Troy Williams in the corner: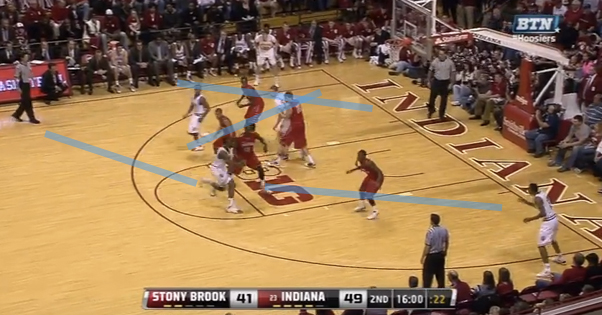 Vonleh seems to signal for Williams to take it baseline, but Williams holds as Vonleh posts up on the right block: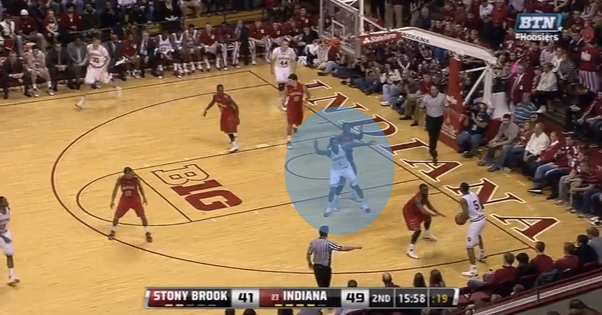 Williams eventually takes the small sliver of space between his defender and the baseline: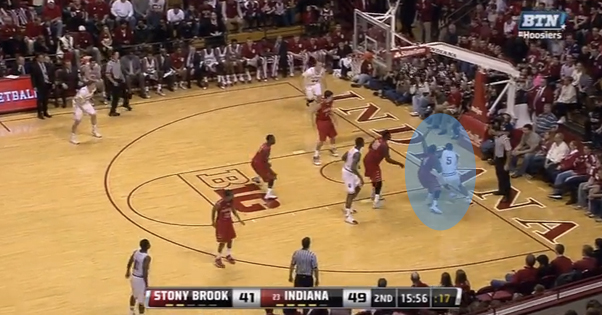 And puts in a difficult up and under with ease: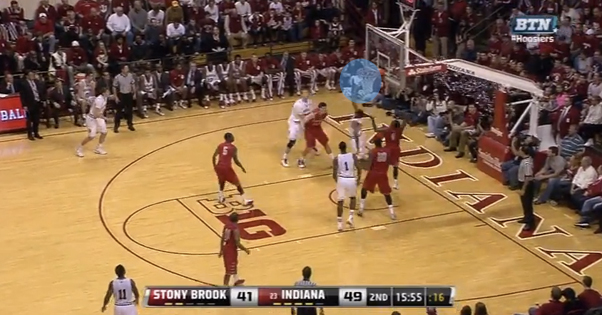 Hard to know what option one is here, but it does seem this play was designed for Vonleh to drive and initiate things.
Video:
Filed to: Noah Vonleh, Stony Brook Seawolves