Former Indiana great Walt Bellamy dies at 74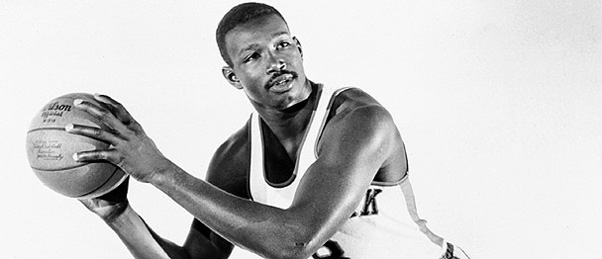 Former Indiana great Walt Bellamy, the first Hoosier to ever be selected No. 1 in the NBA Draft, has passed away at age 74, the Atlanta Hawks announced Saturday afternoon.
Bellamy is regarded as one of the best Indiana basketball players of all-time, recording 1,441 points and 1,008 rebounds in a three-year career from 1958 to 1961. Earning two all-American honors during his time in Bloomington, he also was the first Hoosier to ever be the NBA Rookie of the Year. While he was a student at IU, Bellamy also won an Olympic gold medal in 1960.
"Walt Bellamy was one of the greatest players to ever wear the Hoosier uniform," Indiana coach Tom Crean said in a press release. "He did things on the court that separated him as a transformational player and he did things statistically that boggled your mind. He was proud of being a Hoosier and told me he planned to see us this year. He was always willing to help. He will be missed and always respected."
Bellamy still holds Indiana school records of most rebounds in a season (649), most rebounds in a single game (33), most double-doubles in a career (59) and most rebounds in a three-year career.
In a 14-year NBA career, Bellamy averaged 20.1 points and 13.7 rebounds per game. He also made the All-Star Game on four occasions and was a part of the 1982 inaugural Indiana University Athletic Hall of Fame class as well as a member of the 1993 class of the Naismith Memorial Basketball Hall of Fame.
"If you are naming the all-time best player at Indiana University, Walt Bellamy has to be in the conversation," said Bob Hammel, former sports editor of the Bloomington Herald Times, in the release. "He was so powerful and very agile and was always appreciative of the recognition he received from IU."
Filed to: Walt Bellamy