The Inside the Hall Mailbag: August 6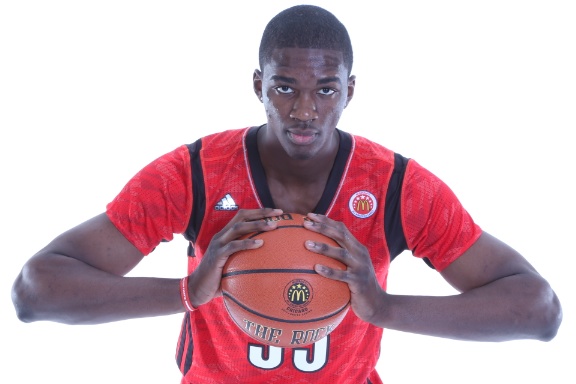 The Inside the Hall Mailbag is a collection of questions tweeted to us via Twitter (@insidethehall) and sent to us via our Facebook page. Submit your questions and we'll answer as many as we can.
@All_Hoosiers writes: What numbers should #iubb fans expect from Noah Vonleh this year? Not to compare, but better or worse than (Cody) Zeller's?
It's pretty hard to predict a stat line for any incoming player, so I'll steer clear of making any bold statements there. I think Vonleh will be very productive and the more we hear about his work ethic this summer, the more and more excitement builds for his debut.
As for comparing his numbers, Vonleh will be hard pressed to match the efficiency Cody Zeller brought to Bloomington. As a freshman, Zeller posted the 14th best offensive rating in all of college basketball and shot 62.3 percent on 2-point field goals. That would be hard for anyone to match, especially in the Big Ten. The one area where Vonleh has a chance to make a huge impact right away is on the glass. With his length, motor and relentless approach to crashing the boards, it wouldn't be surprising to see him have double figure rebounding games regularly. — Alex Bozich
@Beent12 writes: PG, SF are set. The post spots seem to have some depth too, but SG seems up in the air. Who has the inside track for minutes?
Small forward is set assuming that Will Sheehey plays there exclusively. If Sheehey improves his ball handling, I could see Indiana playing him some alongside Yogi Ferrell in the backcourt with Jeremy Hollowell or even Troy Williams at the three. When Sheehey is used at the three, you have to look at Evan Gordon and Stanford Robinson as the two most likely candidates to fill minutes at the shooting guard spot.
One early observation on this roster: It's going to be tough to pin guys down to a specific position, especially on the wings. Indiana isn't going to have as much talent in its starting lineup, but it will have more depth and more guys that can play multiple positions. At the end of last year, Indiana only went six deep with reliable contributors. That shouldn't be the case this winter as it realistically appears that IU should go at least nine deep without the huge dropoff we saw last season. — Alex Bozich
@JenGawne writes: I want to know what's up with Greg Graham! Where is he now?
Greg Graham is the head basketball coach and a physical education teacher at Warren Central in Indianapolis. He coached Devin Davis, who will be a freshman this coming season at IU. Here's an update with Greg from a couple of summers ago where he talked about Calbert Cheaney returning to the program and Tom Crean bringing former players back to Bloomington. — Alex Bozich
@JSutel writes: What are you expecting from Hanner Perea this season?
Last season was a tough one for Perea from his ridiculous suspension by the NCAA to his struggles in adjusting to the speed of the college game. Everything that could have gone wrong seemingly did. He'll begin this season with somewhat of a fresh slate which is a good thing as he looks to establish himself in the rotation.
Given what Indiana lost from its frontcourt to the NBA and graduation, there are minutes to be had. Whether he earns those minutes will depend largely on his offseason progress which is currently a mystery since we aren't able to watch any workouts. Indiana is going to need him to contribute something because the entire load can't fall on Luke Fischer. Without completely dodging your question, I think Perea will be improved, but until we see him on the court in a game setting, it's tough to set any type of expectations. — Alex Bozich
@XUdad writes: Is there any IU interest in Greensburg combo guard Bryant McIntosh? Would imagine he'll be ranked in the top 100 soon.
His father, Scott, told me earlier today that he and Bryant both talked to associate head coach Tim Buckley on Monday and that IU is interested in recruiting him. McIntosh, who was previously committed to Indiana State, was one of the great stories of the July evaluation period as he opened up his recruitment and picked up several high-major offers. — Alex Bozich
@SIREvan_C_White writes: What are the chances Exum skips college and jumps straight to the league?
In a recent interview with the Herald Sun, Exum said he was once 90-10 to go to college, but is now 50-50 between college and going straight to the NBA. Given that he's considered a top five pick now in 2014 by many who follow the draft closely, it makes sense that he'd take a close look at his options and make an informed decision from there. But if he really is going to be picked in the top five, that's an opportunity that will be tough to pass up. — Alex Bozich
@bjhicks78 writes: What is getting in the way of a marquee non-conference home and home series? Any chance a UofL series gets started soon?
It's very much a priority for Athletics Director Fred Glass and Tom Crean to get a non-conference home and home series going after the Kentucky series ended, but it didn't work out last year and doesn't appear that it will work out for this season, either. For it to work out this year, Indiana was going to need to find someone who was willing to come to Assembly Hall to offset having the Big Ten-ACC Challenge game on the road. That may be easier to work out next year when the Big Ten-ACC Challenge game returns to Assembly Hall as IU should be available to start out a series going on the road first.
As far as the potential of a Louisville series, the most recent update from Fred Glass in early June at Huber Farms was that it's something they've looked at, but nothing appears imminent. — Alex Bozich
@Geo10136 writes: Starting five for this season?
Keep in mind that it's August 6 and that I also believe Indiana will have several different lineups throughout the season, but I'll go Yogi Ferrell, Will Sheehey, Jeremy Hollowell, Noah Vonleh and Luke Fischer. — Alex Bozich
@loganguffey writes: Haven't heard anything about Jeremy this summer?
The media had a chance to talk to Hollowell last month and he was asked specifically about his offseason improvement. Here's what he said:
"I think one-on-one scoring, my shooting and my ball handling have come on a lot. I've been in the gym quite a bit this summer, definitely more than last year, so I know what to expect. Last season was a blur, it went by pretty fast, so just day in and day out, I've been working hard just trying to improve every aspect of my game."
I've always been a huge fan of Hollowell's upside and I think he's got a chance to make a significant jump next season. He was brilliant at times defensively last season and if he can make that a consistent part of his game going forward, I expect the rest of his game to fall into place nicely. Hollowell has been criticized in the past for not always appearing to be engaged on the floor, but I thought he competed hard last year in what was an adjustment season for him. With a year of experience and an offseason of work with Je'Ney Jackson, I'm very bullish on Hollowell as a sophomore.
Derek Korte writes: Have any jersey number assignments been made? Curious to see who is wearing what number.
IU hasn't announced anything officially, but a couple of players have mentioned them on Twitter. If I recall correctly, here are the ones that have been mentioned: Troy Williams (5), Noah Vonleh (1), Collin Hartman (30), Luke Fischer (44) and Stanford Robinson (22). — Alex Bozich
John Cole writes: Was wondering if any of IU's home conference games this season would fall while the students are off for Christmas. I got to go to my first IU game two years ago and it happened to be the OSU game. What an experience.
If Indiana opens the Big Ten schedule at Assembly Hall, then it's a pretty fair assumption that there will be a home conference game with the students on break. The conference should announce the schedule at some point later this month, so we'll know for sure when that happens. — Alex Bozich
@NoahWhyde writes: Any chance at LeRon Black?
Black has mentioned Indiana prominently for a couple of months now, so the next step would be getting him on campus for a visit, which hasn't happened. Right now, schools like Florida, Illinois and Memphis appear to be the lead suitors for the four-star forward from Memphis. — Alex Bozich
Nelson Bremer writes: You think we got a shot at T.J. Leaf? I saw him at the adidas invite in Indy. He was a beast and his parents are from Indiana.
It's extremely early with Leaf and Indiana hasn't offered a scholarship to this point. You can read our recent update with him right here, but having a father from the state and family in the area certainly won't hurt IU's chances. — Alex Bozich
James Corson writes: Where would picking up Exum potentially leave IU scholarship wise? Does he need one?
Yes, if he opts for college, he'll need a scholarship. On paper, Indiana has one more scholarship available for next season with James Blackmon Jr. currently committed. But as of early April, Indiana had 16 players who could have potentially been on scholarship this season and two guys left early and two others transferred. It's probably not a wise use of time to speculate on these numbers as they work out every year and the staff always has a plan in place for any scenario that could arise. — Alex Bozich
Filed to: Dante Exum, Hanner Mosquera-Perea, Noah Vonleh