Class of 2016 forward T.J. Leaf drawing interest from IU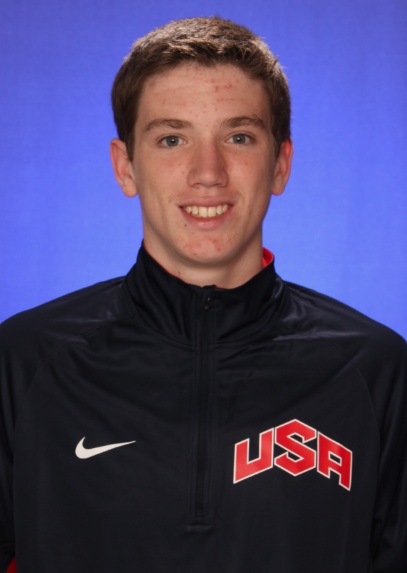 T.J. Leaf might be one of the top young players on the west coast, but he's very familiar with Indiana.
That's because Leaf's father, Brad, played at Lawrence North in the 1970's and at Evansville from 1979-1982.
Brad Leaf, who was named one of the top 15 players in Evansville history back in 2007, was drafted in the fourth round by the Indiana Pacers in 1982 before going on to play for Israel's Maccabi Tel Aviv for 18 seasons.
So it probably shouldn't be a surprise that the younger Leaf, a 6-foot-8, 200 pound forward who will be a sophomore at Woodland Hills in California, is familiar with the Hoosier state.
"I'm there every summer for a week or two. I know a lot about it," T.J. Leaf told Inside the Hall. "And obviously my dad has told me stuff about it. I didn't grow up there, but I almost grew up knowing that. It was pretty much like I grew up there."
As a freshman, Leaf averaged 22 points, 12 rebounds and close to four blocks per game while playing for his father. This summer, his play for the Compton Magic has drawn the attention of several high major schools, including Indiana.
While many of the top class of 2016 prospects have been on the radar for a couple of years, all of the attention is relatively new for Leaf.
"It's definitely kind of overwhelming at times, but it makes me want to keep working and keep working," he said. "It's very encouraging because it shows that all of your hard work is starting to pay off so it makes you want to get in the gym right away and work harder and harder."
UCLA was the first major offer for Leaf and Portland, San Diego State and San Diego have also offered. Arizona, California, New Mexico, Oregon and USC have also shown interest. In June, Leaf was one of 30 players selected to participate in USA Basketball's training camp for the men's developmental national team.
This summer, he's looking to diversify his game and move out onto the floor.
"I've just been working on moving my game to the wing so that I can be a multi-dimensional player," he said. "So that I can go in the post, go outside. That's one of my biggest things."
Leaf told Inside the Hall that he hopes to take an unofficial visit to Bloomington at some point this fall and it's clear that he holds the program in high regard at this early stage of his recruitment.
"Obviously, it's a historically great program and now they're starting to get back on top of it," Leaf said. "So it's very encouraging watching them. I like their program, I like how they play and how the coach lets you push the ball. I like their program a lot."
Filed to: T.J. Leaf