IU one of two schools coming hardest at Tyus Battle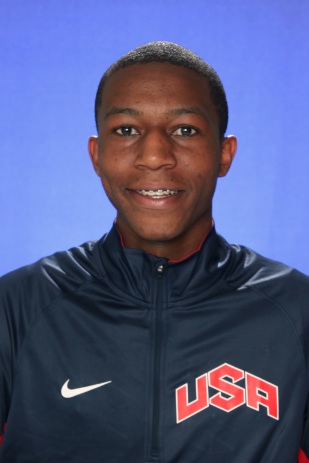 GALLOWAY, N.J. – Even before he entered high school, Tyus Battle was already a big name in the recruiting world. A class of 2016 prospect from Gill St. Bernard's in New Jersey, Battle has already reeled in some major scholarship offers.
While at Live In AC last weekend, Battle told Inside the Hall that he has offers from Indiana, Washington, Syracuse, Connecticut, Villanova, Rutgers, Seton Hall, Providence, Virginia, and Cincinnati. Battle said Ohio State, Michigan and North Carolina are recruiting him, but have yet to offer and have "not really" told him yet what they are waiting on to do so.
The 6-foot-5 shooting guard claims no favorites right now, but did say that "probably Indiana and Villanova right now" are coming at him the hardest and he explained why that is.
"I just see them at every game, they talk to my dad a lot," Battle said. "I'm probably going to out to visit soon."
Indiana and Connecticut are the only schools Battle has visited so far and he said a trip to Syracuse could also happen soon. The player development that's taking place in Bloomington has caught the eye of many recruits since the NBA Draft and Battle is no exception.
"Great school, good development, how they developed [Victor] Oladipo and all," he said. "And a great, great coach. I think they can make me a lot better, stronger, quicker, faster."
Battle mentioned that he's primarily looking for a program that gets out on the break and said that location will not factor into his decision.
As a freshman at Gill St. Bernard's, he teamed with Northwestern signee Jaren Sina in the backcourt and averaged 11 points per game. He was also selected for the  2013-14USA Basketball Men's Developmental National Team roster.
Battle's first visit to Bloomington was for IU's 81-73 win over Michigan, an atmosphere Battle called "crazy" while adding that the "energy in the game was amazing."
He said that type of atmosphere is "definitely" something he is looking for in a school. The five-star guard said it is head coach Tom Crean and assistant coach Kenny Johnson who are recruiting him from IU. He described Crean as an "energetic guy."
In his final event of the summer, Battle helped lead Team Final Blue to the U16 title at Live In AC. After the conclusion of the event, he broke down his strengths and weaknesses.
"Probably getting to the basket and on the ball defense," Battle said of his main strengths.
As for his primary weaknesses, Battle pointed to a couple of areas that will likely develop with more experience.
"Playing hard throughout the whole game, leadership, talking to my teammates throughout the whole game," he said.
Alex Schwartz is the president and chief scouting officer of Northstar Basketball.
Filed to: Tyus Battle