Five-star guard Perry Dozier impressed by Indiana's rise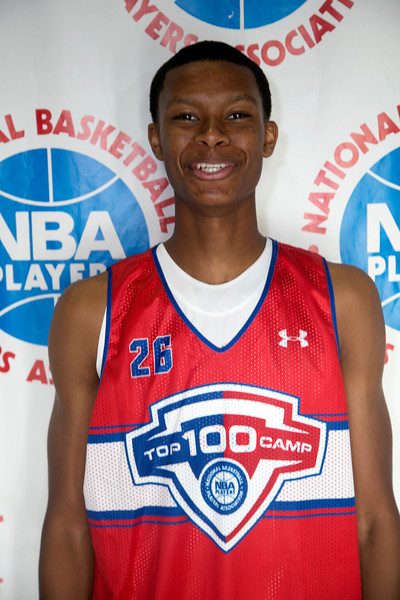 CHARLOTTESVILLE, Va. — Class of 2015 five-star guard Perry Dozier will have plenty of help from his family as he works through the recruiting process.
His father, Perry Sr., and his uncle, Terry, who are twins, played at South Carolina in the late 1980's. His sister, Asia, will be a sophomore guard at South Carolina next fall.
Dozier, who plays for his father at Springs Valley in Columbia, South Carolina, is rated the No. 22 prospect nationally in his class by ESPN.com and is already hearing from several high major schools.
He was one of the select underclassmen invited to the National Basketball Players Association (NBPA) Top 100 Camp last week at the University of Virginia.
"Indiana, Kansas, Ohio State, North Carolina, North Carolina State," Dozier said when asked to name the schools he's hearing from most frequently.
The Indiana contact has come primarily from assistant coach and recruiting coordinator Kenny Johnson, who Dozier said doesn't have to tell him much about what's going on in Bloomington.
"They don't really have to tell me too much because I've been following them for the past three years since they've been on the uprise," he said. "They feel I'd really fit in well with their program. They've just told me what I can do for them, coming in and being a combo guard."
At 6-foot-5 and 180 pounds, Dozier is a combo guard that can score in a variety of ways. He averaged 5.3 points per game at the NBPA Top 100 Camp.
"I feel like one of my strengths is probably my IQ of the game," the rising junior said. "Knowing when I need to make a pass, knowing when I need to try to score and trying not to be limited by the opponent to force me left or right.
"I like trying to form my game around Paul George (of the Indiana Pacers). That's definitely been a player that people have been sleeping on in the past years. I like his game and would like to form my game after his."
Dozier has already taken unofficial visits to four schools — North Carolina, North Carolina State, South Carolina and Clemson — but said he plans to take an unofficial trip to Indiana.
The development of Victor Oladipo from a three-star athlete into a lottery pick and the teamwork IU exhibited this past season in winning the Big Ten title are two things that have caught the eye of the young guard.
"It's great, that tells it all about how they develop their players and try to get them to the next level, which is definitely something that I would look into," he said. "That's definitely one of the best basketball teams as a unit that I've seen play in a long time."
(Photo credit: NBPA Top 100 Camp)
Filed to: Perry Dozier