2015 five-star guard Isaiah Briscoe talks recruiting, IU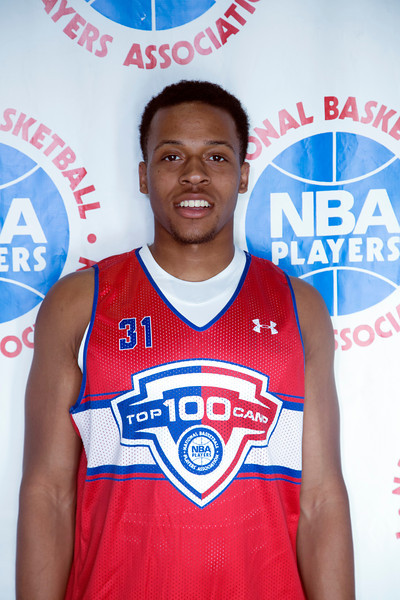 CHARLOTTSVILLE, Va. — It's still early in the recruiting process for 2015 guard Isaiah Briscoe, but in many ways, he's been ready for this period for quite some time.
Briscoe watched his cousin, Cleveland Cavaliers guard Kyrie Irving, go through the process just a few years ago before committing to play for Duke.
"We have a great relationship," Briscoe said at last week's NBPA Top 100 Camp. "I talk to him whenever I get a chance to. Just seeing the things he did, I could just picture myself doing the same thing. Rookie of the year, he's playing well in the NBA. It's just great."
Briscoe said he tries to model his game off of both Irving and Brooklyn Nets guard Deron Williams. So far, it seems to be working. Briscoe is ranked 21st in the 2015 class by ESPN.com and he continues to garner interest from a number of major programs. Indiana recently extended a scholarship offer to the 6-foot-3 Briscoe.
"I don't really have a relationship with Indiana or nothing like that, but that's a great offer, a great program," Briscoe said. "They just had an amazing run in the NCAA Tournament. Great school, great coaching staff, great coach, coach [Tom] Crean.
"I've seen them play, they have a great team. Coaching wise, I don't really know any coach in particular. But I would love to build a relationship with any of the coaches."
Briscoe, who played last season at St. Benedict's Prep in New Jersey, announced last week that he'll transfer for his junior season. He averaged 15.1 points, 4.6 assists, 3.5 rebounds and 2.3 steals per game as a sophomore.
He said he will take an unofficial visit to Arizona on June 20 but doesn't have any other visits set at this point. He said Indiana wants him to take a visit to Bloomington sometime soon. Briscoe already owns offers from Connecticut, Florida, Ohio State, Syracuse and UCLA, among others.
"I always knew some schools would come in like junior year, senior year," Briscoe said. "You have some schools that will offer you early and then have others that have been recruiting since eighth grade and they just offered now."
Briscoe said he wants to go to a school that will allow him to have the ball in his hands as a freshman. Like many players, Briscoe likes to play on an uptempo team, which is one thing he likes about Indiana at this point.
"That's the style that I like to play," Briscoe said. "Their coach has a great feel for their players. He can let them go play and not be on pins and needles."
While Briscoe doesn't yet have a strong relationship with any members of the Indiana coaching staff, he has paid attention to the way they've developed players, especially guys like Victor Oladipo. Unlike Oladipo, Briscoe is already a highly-regarded recruit. But he knows that can be taken away from him if he lets others outwork him.
"I also think about how some people could go from known to unknown," Briscoe said. "People that's top 10 maybe don't go in the first round. You never know. There are kids that probably have NBA potential that aren't here [at Top 100 Camp]. It's like that everywhere.
"For Oladipo to come from unknown to known, it just shows you how hard work pays off. And people that's known, if you don't work hard, then you could just sit in the back seat and let Victor Oladipo and people like him take over."
(Photo credit: NBPA Top 100 Camp)
Filed to: Isaiah Briscoe