Ferrell, Sheehey named to 2013 USA Basketball World University Games training camp roster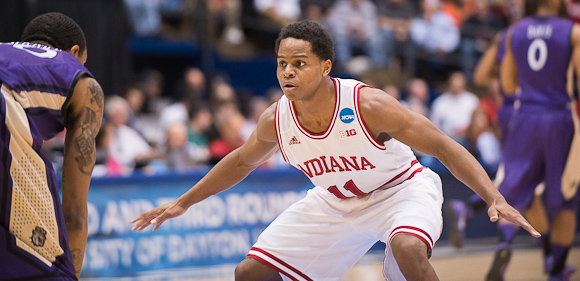 Indiana sophomore guard Yogi Ferrell and senior forward Will Sheehey are two of the 29 players whom have been selected for the 2013 World University Games Team training camp roster, USA Basketball announced today.
The camp will take place June 24-30 at the U.S. Olympic Training Center in Colorado Springs, Colorado.
The 2013 World University Games are scheduled to be played July 7-16 in Kazan, Russia. Finalists for the team are expected to be announced on June 27 or 28, and the 12-member roster will be announced prior to the team's departure for Russia on July 1. The complete schedule can be found here.
"The committee has assembled one of the strongest World University Games training camp rosters USA Basketball has ever had," said Jim Boeheim, head coach at Syracuse University and chair of the USA Men's Junior National Team Committee. "It includes some of the top players in college basketball, several of whom have international experience. Selecting the players for the final roster is going to be a real challenge."
Davidson College's Bob McKillop will coach the team and will be assisted by John Beilein of the University of Michigan and Frank Martin of the University of South Carolina.
Other Big Ten players invited to Colorado Springs include Michigan State's Adreian Payne, Minnesota's Andre Hollins, Purdue's A.J. Hammons and Iowa's Aaron White and Roy Devyn Marble. The complete training camp roster is available here.
Filed to: USA Basketball, Will Sheehey, Yogi Ferrell