Film Session: Indiana's late-game execution
Indiana found itself down four points with under two minutes to play, but escaped East Lansing with its first victory since 1991 because it out-executed the Spartans down the stretch.
A detailed look at how it went down in the latest edition of Film Session:
I. WATFORD'S AND-1
Jordan Hulls comes up to the top of the key and receives a pass from Yogi Ferrell after he brought the ball down the court. We see Christian Watford moving over to the left wing: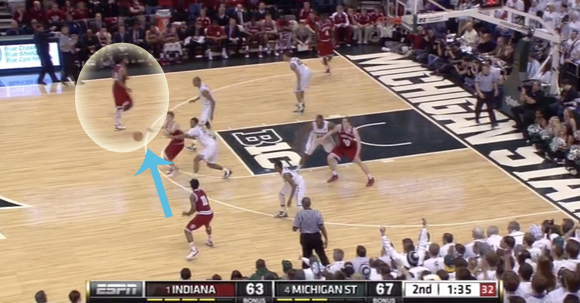 But it's Watford that slides all the way down into to corner as he and Victor Oladipo cross. Oladipo receives the ball from Hulls: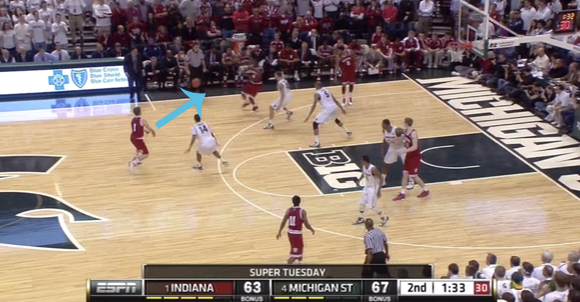 Victor makes a nice behind the back move on Denzel Valentine and actually drops him to the floor. But Victor is looking at Watford as it happens, perhaps because this play was set for him all along: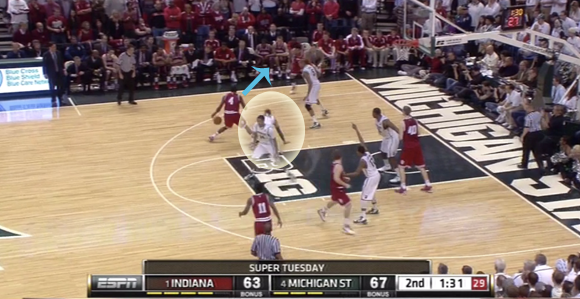 Oladipo hands off to Watford as he gives a brush to Adreian Payne: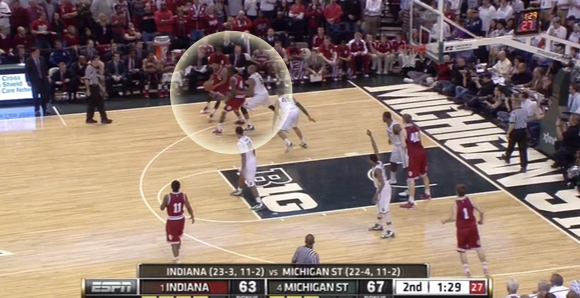 Watford isn't the best penetrator, but with the taller, less agile Payne on him, he goes to work. It's a fake left and a drive right: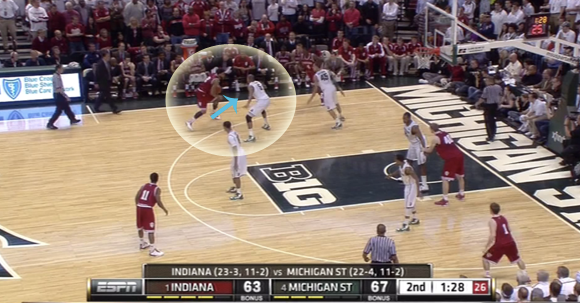 He draws contact, scores and hits the free throw to pull the game within a point: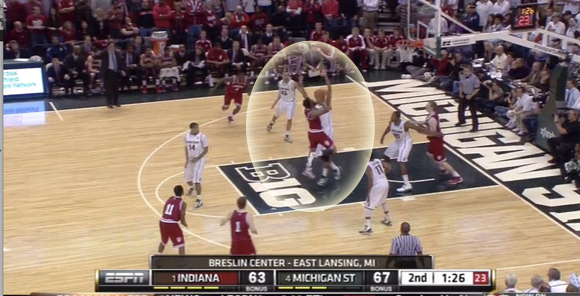 As MSU assistant Dane Fife told us on yesterday's Podcast on the Brink, you can't allow Watford to drive right –something he likes to do — which Payne did here.
Video:
Filed to: Michigan State Spartans