Podcast on the Brink: Dane Fife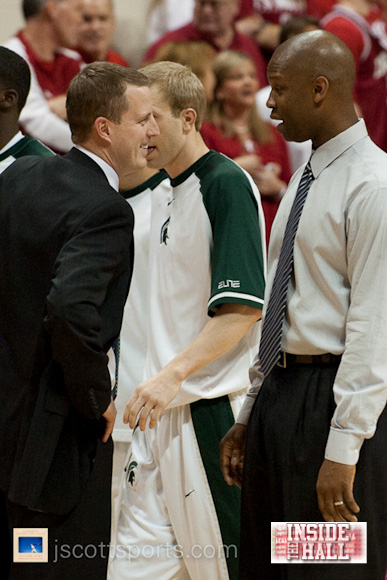 Who better to break down Indiana's gutsy win at Michigan State last night than Dane Fife?
The former Hoosier standout and current Spartans assistant coach joins Podcast on the Brink this week to discuss IU's 72-68 win and give his take on the state of the Hoosiers.
Co-hosts Matt Dollinger and Justin Albers also talk to Fife about the controversial calls at the end of Tuesday's game and get his scouting report on IU after facing the team twice this season.
Among the topics discussed this week:
· Fife's post-game conversation with Tom Crean
· Who is harder to prepare for: Oladipo or Zeller?
· The questionable officiating in Indiana-MSU
· Keys to the Hoosiers making a run in the tourney
· The friendship triangle of Crean, Izzo and Fife
So tune in and enjoy. As always, feel free to drop us a note at [email protected].
Listen in the embedded media player below, download the episode, subscribe via iTunes or subscribe to the RSS feed.
Filed to: Dane Fife, Podcast on the Brink