Recruit roundup: Hartman leads Cathedral past nationally-ranked La Lumiere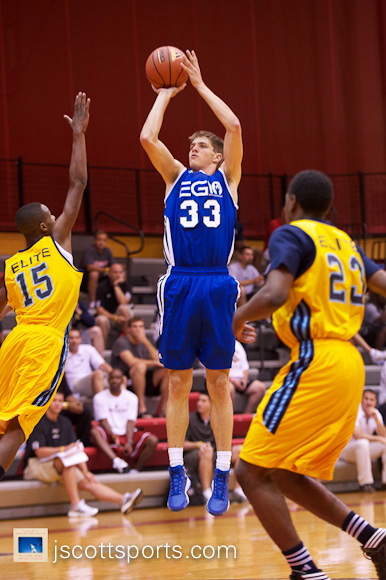 Throughout the season, Inside the Hall will keep you posted on how IU's six 2013 signees and James Blackmon Jr. are performing at their respective schools.

You can send us stats or results for this report at [email protected].
2013 SIGNEES
· Collin Hartman (Indianapolis Cathedral): Thirteen points in a 73-53 win over Ben Davis on Feb. 15 and team-high 22 points in a 70-59 win over LaPorte La Lumiere on Feb. 16. Hartman scored his 1,000th career point in the win over La Lumiere, the No. 6 team in the USA Today Super 25.
· Devin Davis Jr. (Warren Central): Eleven points in a 54-47 loss at Carmel on Feb. 12 and 16 points and seven rebounds in a 54-48 win at Bloomington South on Feb. 16
· Luke Fischer (Germantown, WI): Thirty-two points in a 99-45 win over Nicolet on Feb. 15. Germantown finished the regular season 22-0.
· Noah Vonleh (New Hampton Prep, NH): Eleven points and nine rebounds in a 77-73 win over the Tilton School on Feb. 15 and was not among the leading scorers in a 83-42 loss to Brewster Academy on Feb. 16.
· Stanford Robinson (Findlay Prep, NV): Ten points and five rebounds in a 71-28 win over God's Academy on Feb. 15.
· Troy Williams (Oak Hill Academy, VA): Sixteen points in an 82-43 win over North Cross School on Feb. 15. Followed that up with 15 points and 10 rebounds in a 103-42 win over Genesis Academy on Feb. 16.
2014 COMMITMENT
· James Blackmon Jr. (Ft. Wayne Luers): Thirty-seven points in a 77-63 win over Warsaw on Feb. 15.
Filed to: Collin Hartman, James Blackmon Jr., Luke Fischer, Troy Williams