Five-star forward Noah Vonleh moves to class of 2013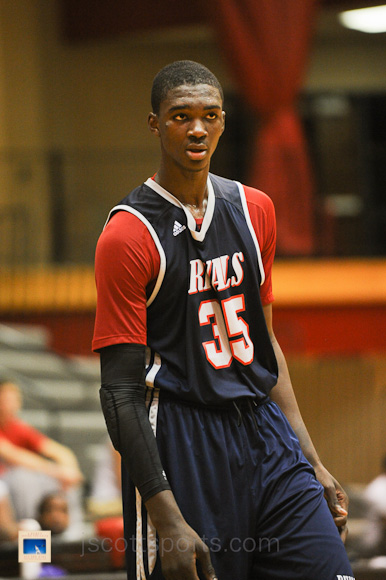 The class of 2013 just became even stronger at the top.
According to multiple reports (Dave Telep of ESPN was first to report the news), New Hampton Prep (NH) forward Noah Vonleh has re-classified and is now a member of the 2013 class.
Vonleh, who turned 17 on Aug. 24, was considered a consensus top five prospect in the 2014 class.
Jeff Borzello of CBSSports.com is reporting that the Hoosiers, along with North Carolina, Florida, Syracuse and Ohio State, are the primary schools in the mix to land Vonleh.
Louisville is expected at New Hampton today to watch Vonleh, according to Jeff Goodman of CBSSports.com.
Indiana was the first school to travel to New Hampton to watch Vonleh workout this fall back on Sunday, September 9.
Related:
· Video: Noah Vonleh adidas Nations highlights
· Vonleh leads USA Red 2014 to adidas Nations championship
· Vonleh's coach: "He's a kid that doesn't have any kinks in his armor"
Filed to: Noah Vonleh