IU now a major player for 2013 forward Troy Williams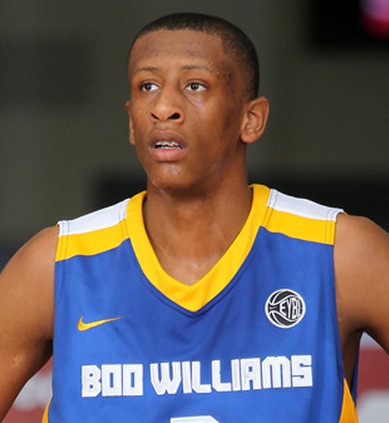 Troy Williams admitted he doesn't know much about the Indiana basketball program, but he said he is definitely interested in the Hoosiers.
Williams, a class of 2013 recruit from Hampton, Virginia, recently scheduled an official visit for Oct. 19-21, the weekend of Hoosier Hysteria.
The 6-foot-6 forward is the 30th-ranked player in his class, according to ESPN.com.
"They're working a lot on me and they're keeping in touch about once every week," Williams told Inside the Hall on Sunday. "I just like the style of play so far, that's all I know right now. I don't know much about the school yet, but I will once I take an official visit there."
Williams, who is attending Oak Hill Academy in Mouth of Wilson, Virginia, had initially narrowed his list to Kentucky and North Carolina, but he decided to re-open his recruitment to other schools during the summer.
Tom Crean and the Hoosiers got in late — they tracked him during the July evaluation period and also made a visit to see Williams at Oak Hill earlier this month — but Williams said that won't hurt the Hoosiers.
"No, no, no," he said. "They said that they didn't know that I had opened up my recruitment again, so that's why they came in late. They just didn't know."
Williams said he plans to cut his list down sometime after his visits to Indiana and North Carolina next month. He also has offers from Georgetown, Florida and Louisville, among others.
But Williams said Indiana is a major player, mainly because of Crean.
"He's real cool," Williams said. "We get along real well. He seems like he's very close with his players, too, and I like that."
Related:
· 2013 forward Troy Williams to attend Hoosier Hysteria
· Indiana hits the road to visit 2013 forward Troy Williams
· Hoosiers in contact with four-star forward Troy Williams
Filed to: Troy Williams