Indiana hits the road to visit 2013 forward Troy Williams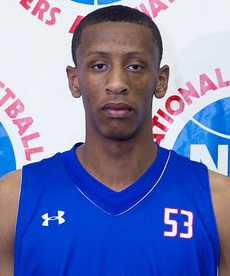 Indiana coach Tom Crean and assistant coach Kenny Johnson traveled to visit 2013 recruit Troy Williams at Oak Hill Academy on Monday.
Williams, a 6-foot-6 forward from Hampton, Virgina, is the 30th-ranked player in his class according to ESPN.com.
The Hoosiers got in late on Williams, who had narrowed his list to Kentucky and North Carolina before re-opening his recruitment. Williams also has offers from Florida, Georgetown and Louisville, among others.
Crean and Johnson visited Williams' uncle and AAU coach, Boo Williams, on Monday morning before traveling to see Troy at Oak Hill. Even though IU hasn't been involved long, Boo Williams said the Hoosiers are a major factor.
"We're pretty interested," Boo Williams told Inside the Hall. "They've done a good job recruiting him. I think coach Crean's got a good understanding about his game and how he plays. They've done a very good job."
Boo Williams pointed to Crean's ability to develop under-recruited players such as Victor Oladipo and Will Sheehey as a reason Troy Williams may choose IU.
"That's the thing we're more interested in than anything else, his skill development of players," Boo Williams said. "Being No. 1 ranked and all that, I mean that's great, but it's his development of players that sold me on Indiana as a good place for Troy."
Because several teams have gotten in late, Boo Williams says there remains no timetable for Troy's decision. He is expected to make at least a couple official visits before making a commitment.
Filed to: Troy Williams