BeeJay Anya to visit Indiana for Hoosier Hysteria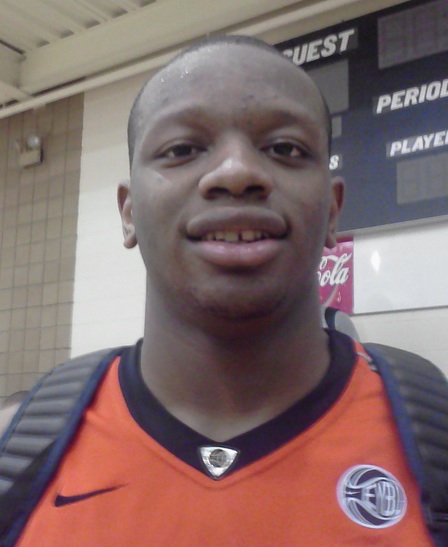 Hoosier Hysteria was already shaping up as a big recruiting weekend in Bloomington.
It's now even bigger as 2013 DeMatha (MD) center BeeJay Anya will take his official visit for the weekend of Hysteria on October 19-21.
Paul Biancardi of ESPN.com first reported the visit.
Stanford Robinson, a 2013 commit and AAU teammate of Anya, is also expected to take his official visit the same weekend.
According to Biancardi, who posted a lengthy update on Anya's progress this fall over at ESPN Insider, Anya will also take official visits to Louisville, Ohio State and North Carolina State and an unofficial visit to Pittsburgh.
Anya told Inside the Hall at the Peach Jam in July that both he and his family are close with Indiana assistant coach Kenny Johnson, who was hired in early May.
He also spoke about the strength and conditioning program at IU, led by Je'Ney Jackson, being a big part of IU's recruiting pitch.
"They just say how I can be special if I was to go there," Anya said. "They say how much better I could get working with their coaches and strength and conditioning people and how much bigger and stronger I could get."
Filed to: BeeJay Anya