Recruiting Roundup: Nike EYBL Oakland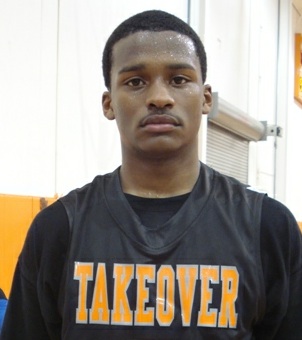 The fourth and final Elite Youth Basketball League (EYBL) session took place over the weekend in Oakland as some of the top Nike travel teams from around the country solidified their position in the Peach Jam, Nike's premier event of the summer.
All four teams featuring IU commits and targets — California Supreme, Mokan Elite, Spiece Indy Heat and Team Takeover — qualified for the Peach Jam, which will take place July 19-22 in North Augusta, South Carolina. Only the top 24 of 40 EYBL teams made the cut.
Here's a look at how Trey Lyles, Stanford Robinson and several of IU's recruiting targets performed statistically over the weekend:
· Trey Lyles, Spiece Indy Heat: 16.0 points (52.5% shooting), 6.3 rebounds, 2.0 assists, 1.0 blocks in 24.0 minutes per game.
Notes: Overall it was another solid session for Lyles as the talented 6-foot-8 forward shot a high percentage and took 45 free throws over six games. His free throw percentage on the weekend (68.9) was better than it's been in weeks past, but this is an area of potential improvement for Lyles as the summer rolls along.
· Trevon Bluiett, Spiece Indy Heat: 19.2 points (55.7% shooting), 2.8 rebounds, 1.3 assists, 1.0 steal in 25.0 minutes per game.
Notes: Bluiett continues to be overlooked by some of the national recruiting analysts because of a perceived lack of athleticism, but the fact is he puts the ball in the basket consistently. The 6-foot-5 wing led Spiece Indy Heat in scoring for the session once again thanks to a 34-point outburst in a win over Bluff City on Sunday.
· Jaquan Lyle, Spiece Indy Heat: 10.3 points (59.0% shooting), 3.5 assists, 2.8 rebounds in 23.5 minutes per game.
Notes: Lyle shot the ball exceptionally well at EYBL Dallas (60.9 percent) and that trend continued in Oakland. While he's more than capable of scoring, Lyle is best when acting as a facilitator for others and then taking his looks within the flow of the offense.
· Marcus Lee, California Supreme: 8.7 points (57.9% shooting), 4.5 rebounds, 2.8 blocks, 1.2 assists in 18.7 minutes per game.
Notes: Lee scored at a better clip than he did at EYBL Dallas (6.8 points per game), but the name of his game is altering and blocking shots. It's been noted by several analysts that his offensive game is raw, but his length and athleticism continue to draw the attention of the nation's elite programs.
· Jordan Mathews, California Supreme: 12.2 points (47.6% shooting), 2.7 rebounds, 1.8 assists in 22.0 minutes per game.
Notes: Mathews may be out of the picture for IU given the recent commitment of Stanford Robinson, but we're still including him here as we  have the past few weeks. While his overall field goal percentage was respectable out in Oakland, Mathews struggled from behind the 3-point line (3-of-10).
· Semi Ojeleye, Mokan Elite: 17.6 points (53.2% shooting), 6.0 rebounds, 1.8 assists in 22.0 minutes per game.
Notes: Ojeleye's play was a big reason Mokan Elite made a late push to qualify for the Peach Jam. He had a great weekend shooting the ball from behind the 3-point line at EYBL Hampton (18-of-37), but has cooled off considerably in the last two sessions. The Hoosiers are one of 11 schools still being listed by the Ottawa, Kansas forward.
· BeeJay Anya, Team Takevover: 7.6 points (51.6% shooting), 5.8 rebounds, 2.6 blocks in 22.6 minutes per game.
Notes: IU's primary big man target remaining in the 2013 class had a solid but not spectacular weekend. Anya's free throw percentage was just 40 percent in Dallas, but he did record a double-digit rebounding game and had at least two blocks in all five Team Takeover games.
· Stanford Robinson, Team Takeover: 15.8 points (50% shooting), 4.2 rebounds in 27.2 minutes per game.
Notes: After missing the first EYBL session in Minneapolis, Robinson has steadily improved his play over the final three sessions. This was his best weekend of the spring scoring wise as he had a pair of games with 20+ points. His free throw percentage was also outstanding as he knocked down 19 of 22 attempts from the line.
Filed to: BeeJay Anya, Jaquan Lyle, Stanford Robinson, Trevon Bluiett, Trey Lyles