Hyron Edwards and Indiana Elite continue to shine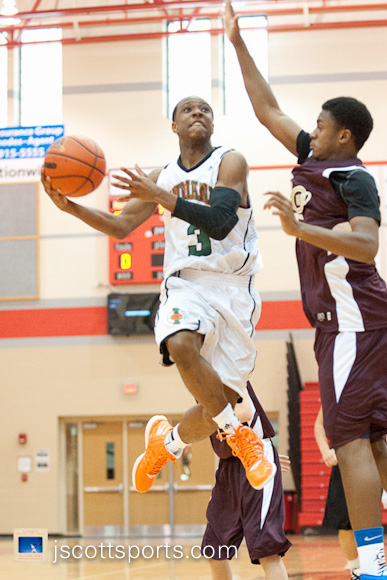 DEERFIELD, Ill. — In a win against the Wisconsin Blizzard on Saturday afternoon at the Best Buy Classic, Indiana Elite Team Indiana 2015 point guard Hyron Edwards used his superior athleticism to dispose of a chippy opponent.
And later in the day, Edwards drew a foul with 1.6 seconds left in overtime of a tie game against the Grand Rapids Storm, hitting one of two free throws to seal an 85-84 win.
All this on a left ankle that's still giving him a little bit of trouble a few weeks after he tweaked it at the adidas May Classic in Bloomington.
"It still hurts a little bit," Edwards said between contests at Joy of the Game. "Jumping off my left leg is really hard for me, but I just play through it."
Saturday's two victories kept Indiana Elite Team Indiana, ranked No. 1 in the nation for the 2015 class, undefeated on the AAU season.
"We're the team to beat around here," Edwards, who will be a sophomore next year at East Chicago Central, said. "We just got to keep playing team ball."
Beyond his offers from Indiana and Purdue, Edwards said he received a call on Friday from Missouri.
Illinois, Michigan, Michigan State, Northwestern and Xavier are also recruiting him.
The No. 12 prospect nationally in the recently released ESPN Super 25 for 2015 was also recently selected to play in the adidas Nations tournament.
"I'm looking forward to playing against great players," he said. "I think it'll be great."
Filed to: Hyron Edwards