Notebook: Lyles, Blackmon Jr. in new Rivals top 50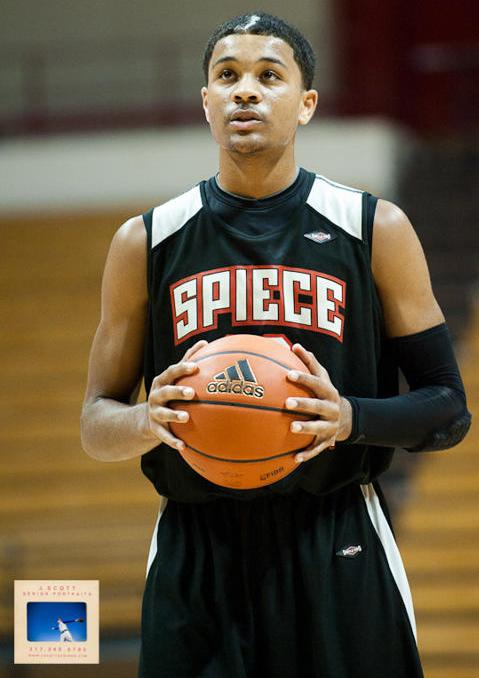 A look at a few recruiting notes, an update on the Indiana-Kansas series and a quick preview of one of the better spring AAU events in the country highlight our Thursday notebook:
· Rivals.com expanded their class of 2014 rankings from 25 players to 50 earlier today and several prospects with IU interest are highly regarded. 2014 commits Trey Lyles (9, five-star) and James Blackmon Jr. (45, four-star) are both included.
Other prospects mentioned with IU who are included: Noah Vonleh (2, five-star), Cliff Alexander (8, five-star), Kevon Looney (11, five-star), Jaquan Lyle (15, five-star), D'Angelo Russell (16, five-star), Ahmed Hill (37, four-star), Drake Harris (46, four-star) and Trevon Bluiett (47, four-star).
The Rivals story accompanying the rankings release calls Lyles "the most offensively skilled big in his class."
· Two of the names from the above list that are new to the 2014 radar are Vonleh and Hill. Evan Daniels of Scout.com reported new Hoosier interest in the 6-foot-7 Vonleh, who plays at New Hampton Prep in Massachusetts.
Hill, a 6-foot-4 shooting guard from Augusta, Georgia, reportedly received an IU offer earlier this week.
· On the 2012-2013 schedule front, talks between Indiana and Kansas about a series as early as next season have broken down, according to The Kansas City Star:
Here's what we also know: The long-rumored home-and-home series with Indiana appears to be dead, according to KU's Larry Keating, special assistant to the athletic director. Keating is the point man in charge of piecing together KU's schedule, and he told The Star on Wednesday that the potential series was no more. It appears Indiana was hesitant to schedule another major (road) game.

The Hoosiers have reportedly been haggling with Kentucky over the renewal of that series — do they play on or off campus? — but Indiana also has a loaded schedule (It features Butler, the ACC-Big Ten Challenge, and a four-team tourney at the Barclays Center in Brooklyn that includes UCLA and Georgetown).
Whether or not this is a signal that Indiana-Kentucky standstill will be resolved in time to continue the series next season remains to be seen. (Update: It's not a signal the IU-UK series will get resolved.)
· The Bill Hensley Memorial Run-N-Slam tips off tomorrow evening at various locations in Fort Wayne. The main hub for the event is the Spiece Fieldhouse, which features eight courts. Some of the Indiana commits/prospects expected are Lyles, Lyle, Bluiett, E.C. Matthews, Wes Clark, Eron Gordon, Brennan Gillis, Bronson Kessinger, Ryan Fazekas, Harris, Monte Morris and Malek Harris.
Wisconsin Swing will be in the event, but Luke Fischer will not play because of prom this weekend. The Eric Gordon All-Stars team featuring Collin Hartman and Devin Davis will also miss the event due to prom obligations for several players.
We'll be in Fort Wayne and will have video, interviews and more.
Filed to: James Blackmon Jr., Jaquan Lyle, Trevon Bluiett, Trey Lyles