Indiana will not play Kentucky next season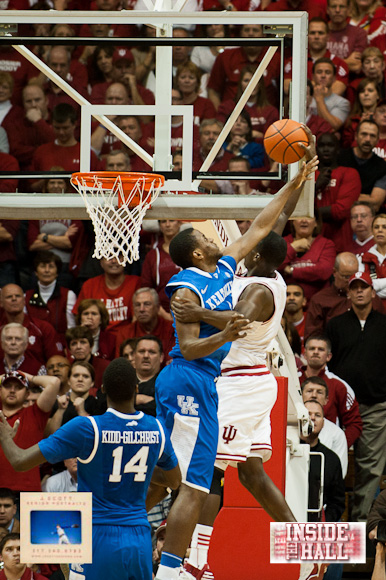 Per a release from Indiana media relations:
Indiana University Vice President and Director of Athletics Fred Glass has announced that Indiana University will not sign a new contract to play the University of Kentucky in men's basketball next season in light of their insistence that the matchup be moved to off-campus sites.

"While we understand that such neutral site games could be quite lucrative, we think the series should be continued as it is, home and home," said Glass.  "Playing on campus enables our students to attend these marquee games which we believe is a great component of the overall college experience.  Playing in the historic venues that are Assembly Hall and Rupp Arena is also a tremendous experience for our student-athletes."

The latest two-game, home and home contract between the schools expired following the Wildcats visit in December to Bloomington.  Subsequently, Kentucky has conditioned the continuation of the series on moving the games to Louisville and/or Indianapolis.

"In the final analysis, we want our student-athletes, our overall student body and our season ticket holders to enjoy this series at Assembly Hall," said Glass.  "We would be open to reviving the series in the future on a home and home basis."

"We have a strong belief that this series should be played on campus and is something that should be beneficial for both teams," said  IU Coach Tom Crean.
Filed to: Kentucky Wildcats