Film Session: "HAVOC"
Indiana coughed up the ball 22 times against VCU's "HAVOC" defense on Saturday night. Such a mark was a season high.
We'll look at two second half Jordan Hulls turnovers and two scoring plays in the closing minutes against the Rams' D in the latest edition of Film Session.
1)
Hulls has the ball and looks to initiate the offense: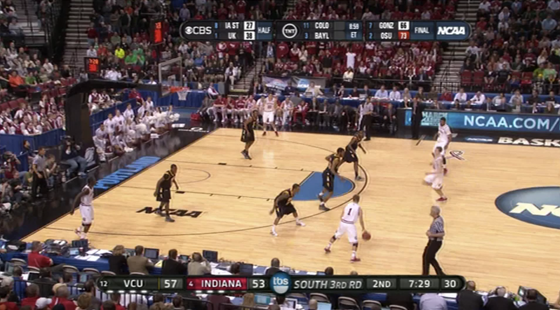 Cody Zeller goes to set a ball screen for Hulls, but he ends up slipping the screen. DJ Haley hedges and begins to trap Hulls: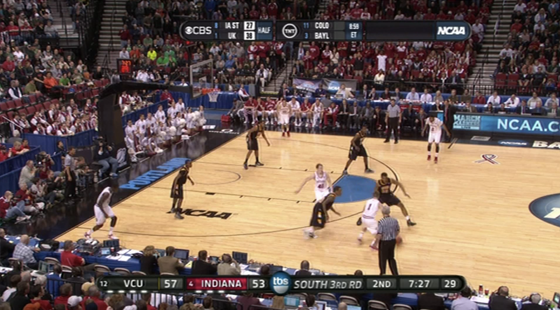 Hulls tries to go around him to the right: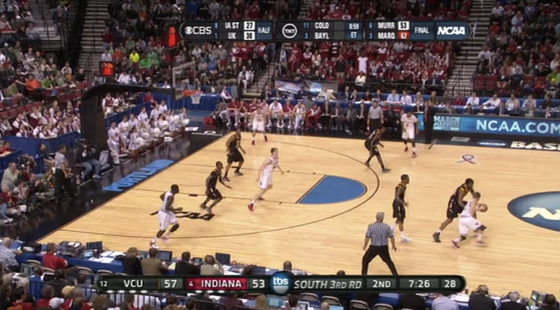 But Haley continues to force him out and Hulls picks up a backcourt violation: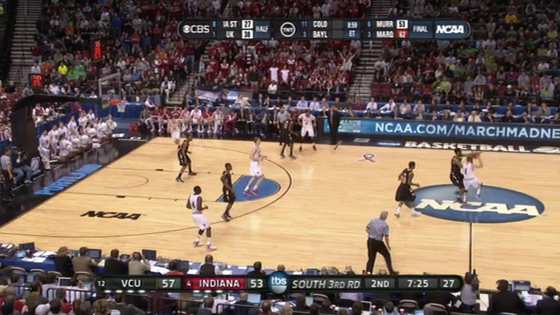 VIDEO:
2)
Victor Oladipo passes to Zeller: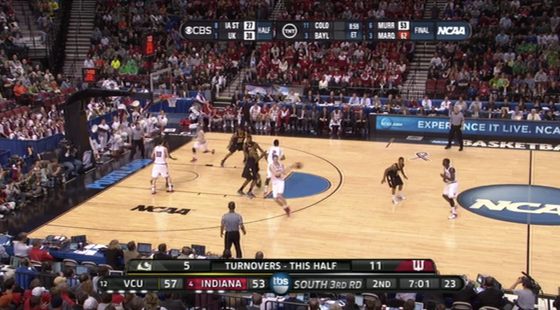 Zeller turns left as Hulls curls up from the baseline: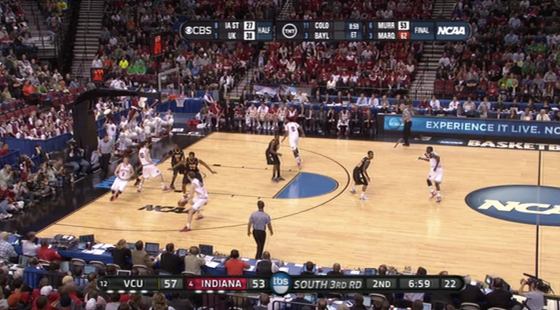 Hulls looks to drive right but is again met by Haley: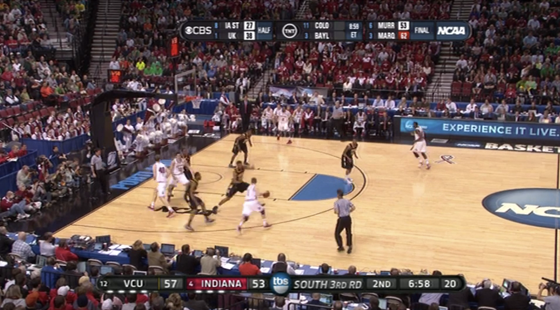 Hulls is again forced further out: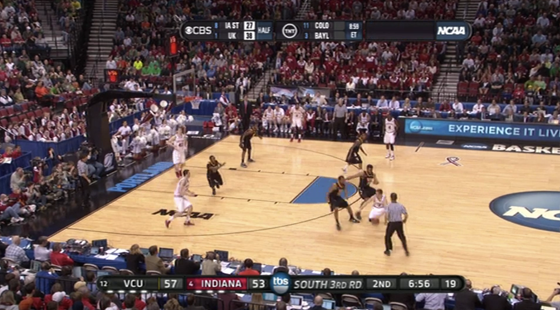 Hulls tries passing to Will Sheehey, but it's intercepted by Rob Brandenberg for another turnover: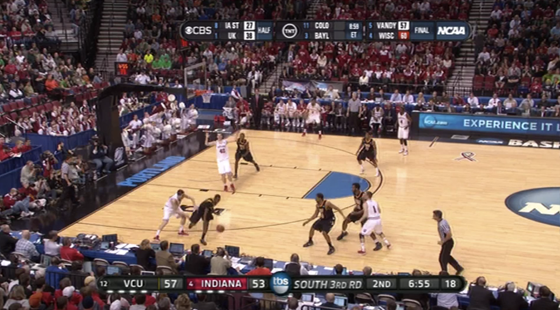 Hulls had trouble with VCU's halfcourt defense all game, as he tallied five turnovers on the evening.

VIDEO:
3)
Here, it's Oladipo initiating the offense with Indiana down five: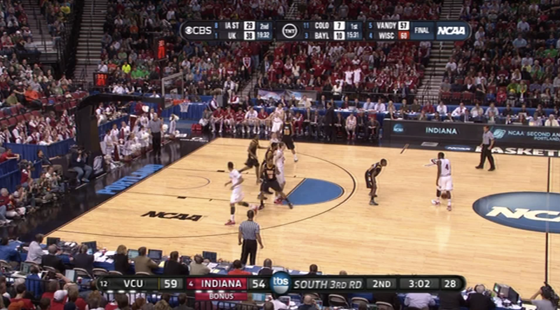 Instead of setting a ball screen for Oladipo, Zeller gets position at the free throw line and receives an entry pass in the high post: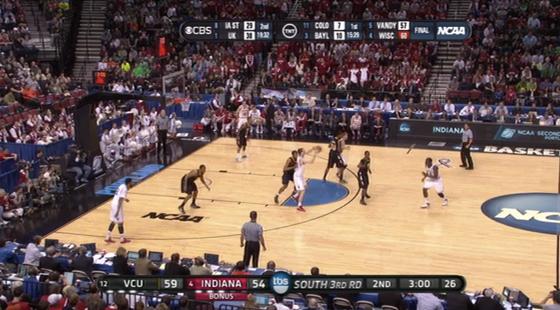 He makes a move right: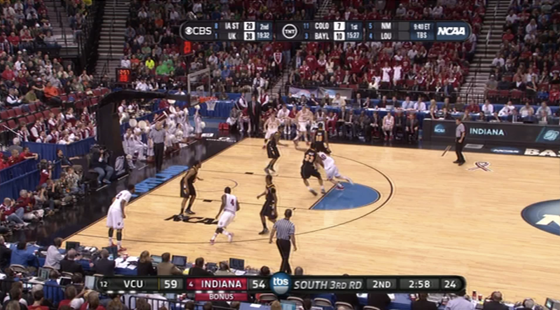 And puts home a tough basket: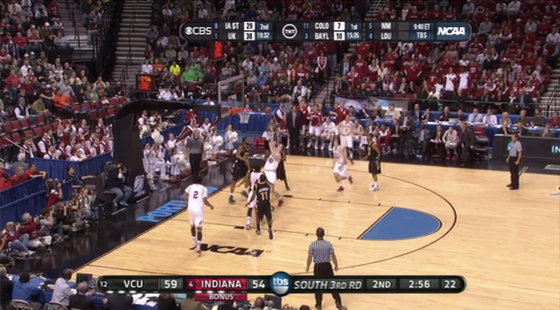 On this possession, Indiana avoided any perimeter trapping and Oladipo was able to get Zeller involved.
VIDEO:
4)
Oladipo grabs an offensive rebound and he's off to the races: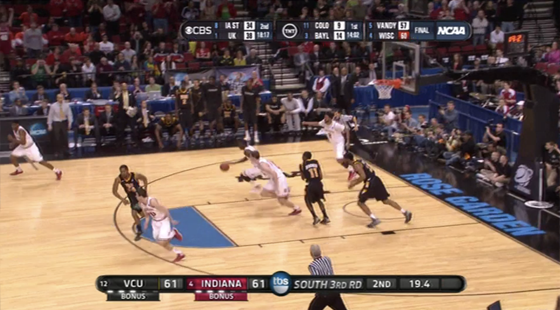 Just before the 3-point line, he switches the ball into his left hand: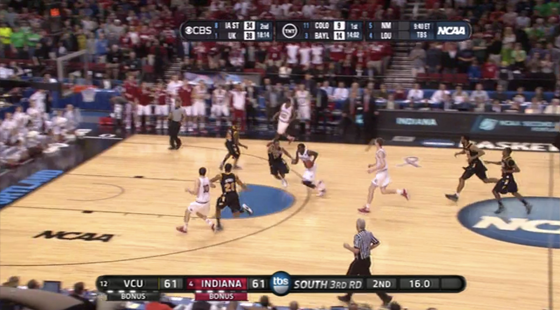 Oladipo is blocked at the rim: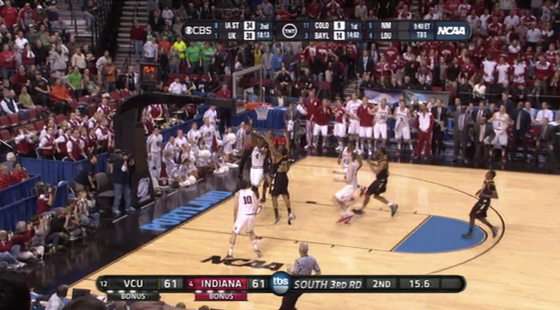 But it goes right to Sheehey, who shoots and scores the game-winning basket: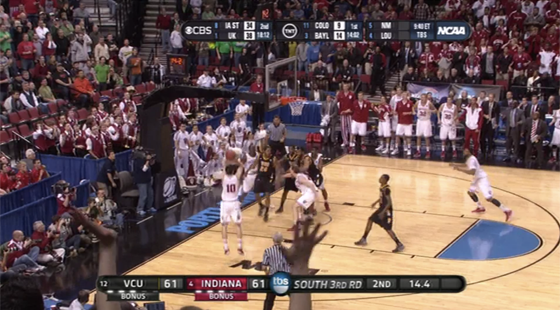 Another way to avoid "HAVOC"? Beat it down the cout before it gets a chance to set up, as Oladipo did here.
VIDEO:
Filed to: 2012 NCAA Tournament, Virginia Commonwealth Rams