Film Session: Hulls exploits Glover
In Indiana's 75-58 win against Penn State in the first round of the Big Ten Tournament on Thursday, Jordan Hulls had 20 points, 13 of which came in the first half.
A look at how he get seven of those first half points by exploiting Matt Glover in the latest edition of Film Session:
1)
Hulls looks to inbounds the ball as Glover yells "I got ball":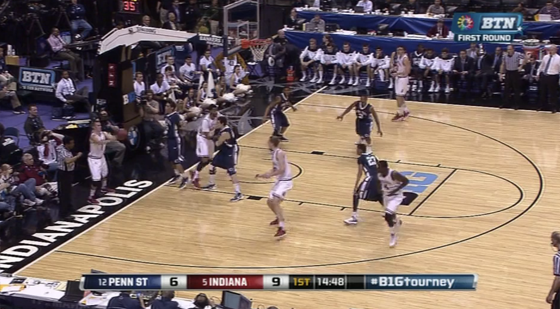 Hulls inbounds to Cody Zeller, who goes unguarded, and begins heading to the left corner. Glover doesn't follow Hulls and instead has to go cover Zeller: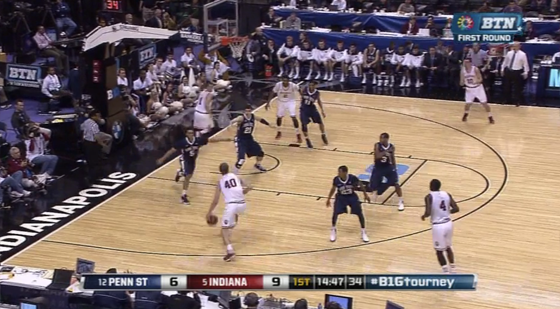 Zeller passes to Will Sheehey on the wing as Penn State's defense is quite compact down in the paint area: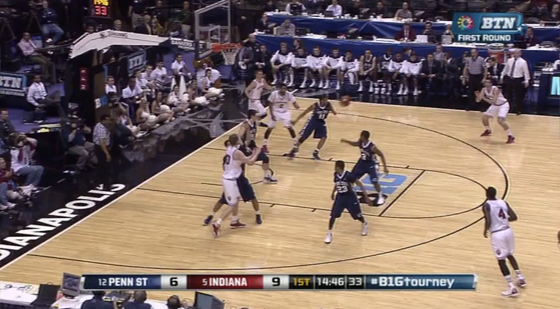 It's a simple swing pass to Hulls: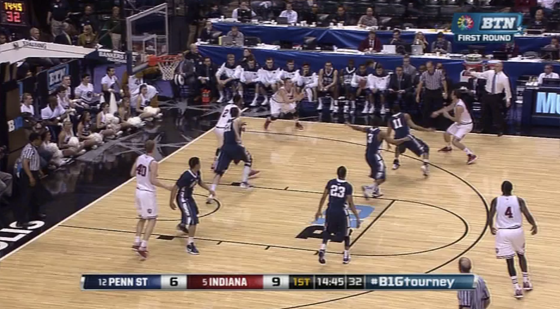 Who connects: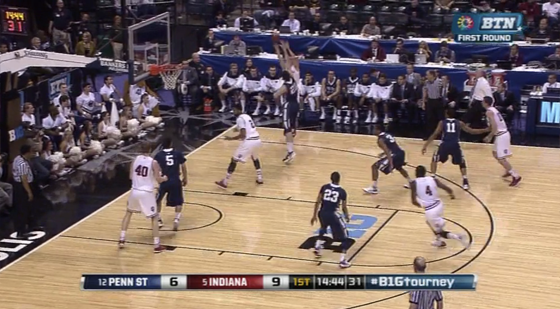 A little confusion and apathy here from Penn State's D and the Hoosiers made them pay.
VIDEO:
2)
Off a Christian Watford rebound, he outlets to Hulls: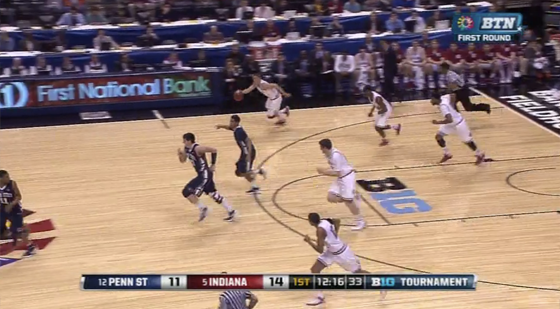 Hulls dribbles with his left hand across the timeline: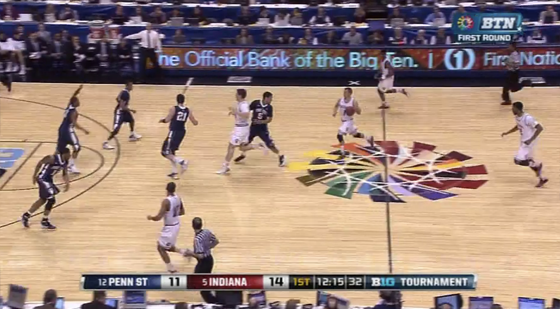 Glover gives no effort to stop Hulls: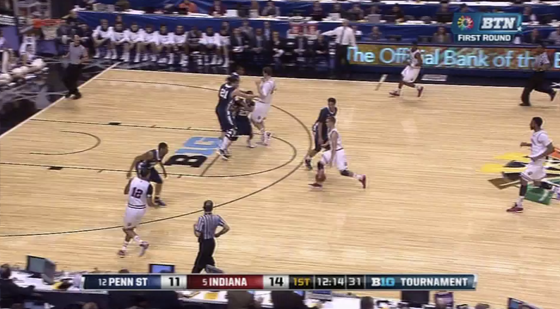 Hulls gets to the high post and scores: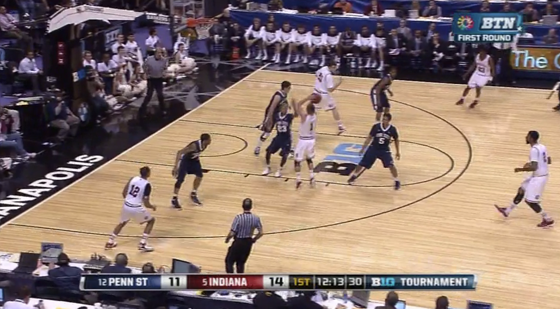 VIDEO:
3) 
Verdell Jones has the ball on the right wing: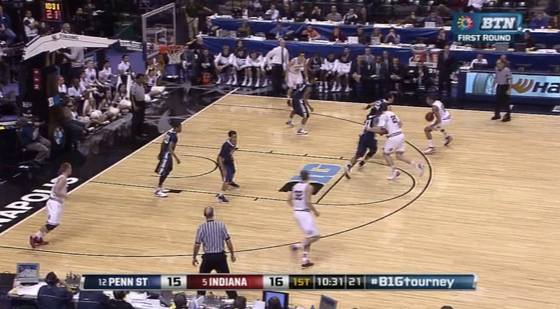 He swings it to Derek Elston, who Glover was playing well off of for whatever reason. (No Zeller to double down on. Tom Pritchard is in.):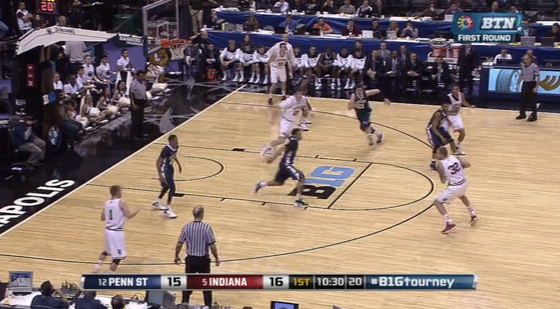 Elston swings to Hulls: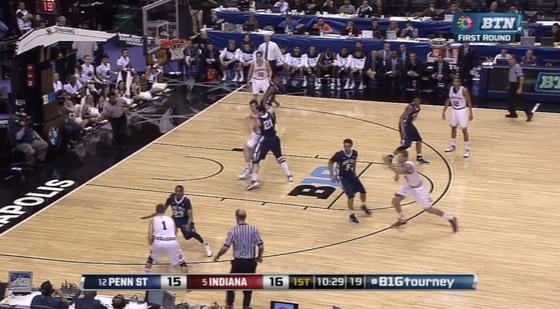 Elston sets a ball screen for Hulls: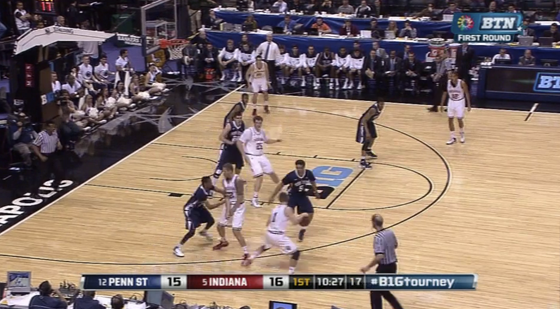 With Glover now switched onto him, Hulls head fakes left and gets him moving: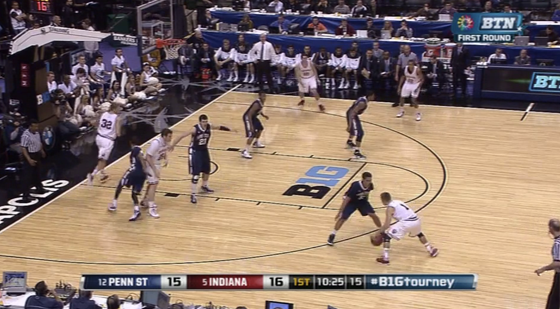 He crosses over right and nails a three: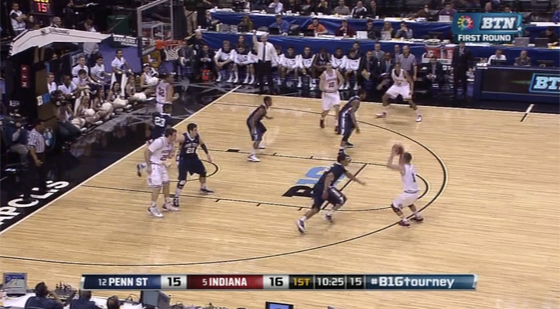 Another miscue from Glover, another bucket for Hulls.
VIDEO:
Filed to: Jordan Hulls, Penn State Nittany Lions