Podcast on the Brink: Dane Fife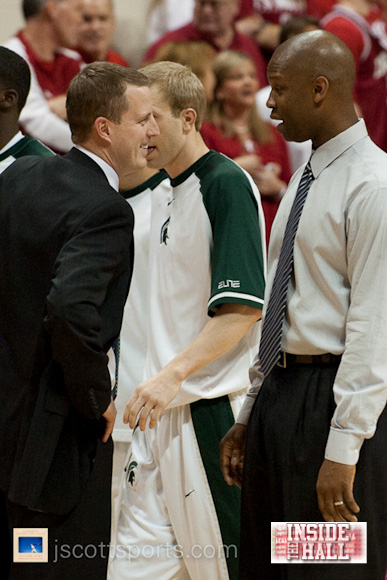 Are the 2012 Hoosiers following in the footsteps of Indiana's 2002 title game team?
To answer that question, Podcast On The Brink sits down with former IU player and assistant coach Dane Fife to discuss the comparison along with his first year as an assistant coach at Michigan State.
Fife returned to Bloomington earlier this week and talks about IU's 70-55 win over MSU and what it was like sitting on the opposing sideline of a Big Ten game in Assembly Hall.
Hosts Matt Dollinger and Greg Rosenstein ask the former Big Ten Defensive Player of the Year about his impressions on the Hoosiers this season and more, including:
· His decision to leave IPFW after serving as its head coach for six seasons
· Parallels between Tom Crean and Bobby Knight
· What it's like serving as an assistant on Tom Izzo's coaching staff
· How the 2012 and 2002 Hoosiers are similar and different
· What IU needs to do to be successful in the postseason
So tune in and enjoy. As always, let us know what you think about this week's show and drop us a note at [email protected]
Listen in the embedded media player below, download the episode, subscribe via iTunes or subscribe to the RSS feed.
Filed to: Dane Fife, Podcast on the Brink