Film Session: Ball screens for Oladipo
With Verdell Jones out of the lineup, Victor Oladipo assumed more of a ballhandling role and scored a career-high 23 points inside Mackey Area on Saturday evening. And when Oladipo wasn't scoring, he was making smart decisions and dishing to teammates.
A look at Oladipo's use of six ball screens in the latest edition of Film Session.
NO 1) 
Cody Zeller sets a high ball screen for Oladipo: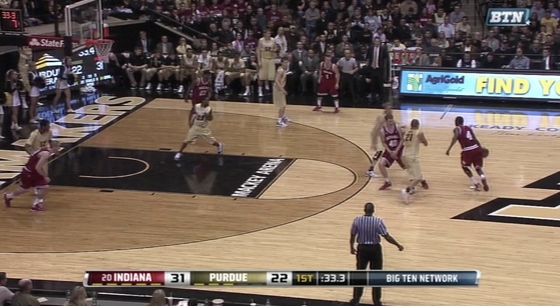 Oladipo splits the defenders: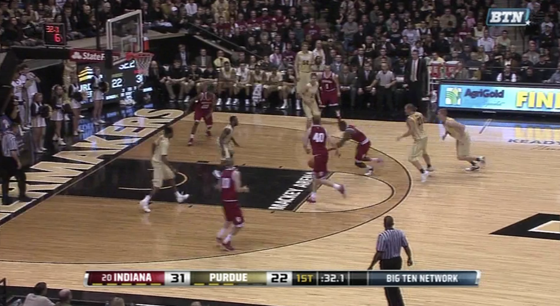 Lewis Jackson leaves Remy Abell to stop Oladipo's straight-line drive to the rim. Oladipo passes to the now-open Abell: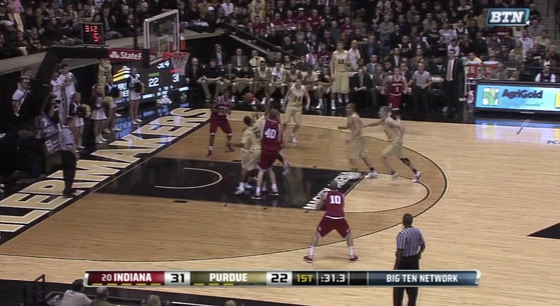 Abell hits a reverse layup for two: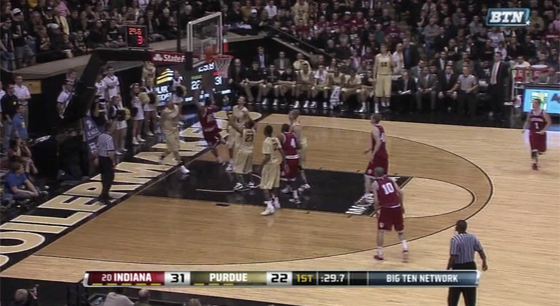 Good help defense by Jackson here, but Oladipo made the right decision and Abell converted.
VIDEO:
NO 2)
Derek Elston attempts to set a high ball screen for Oladipo, but Terone Johnson falls: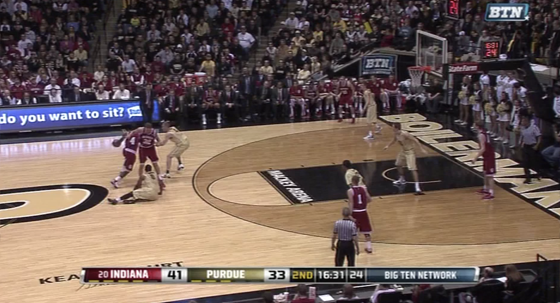 Oladipo makes a move on Robbie Hummel: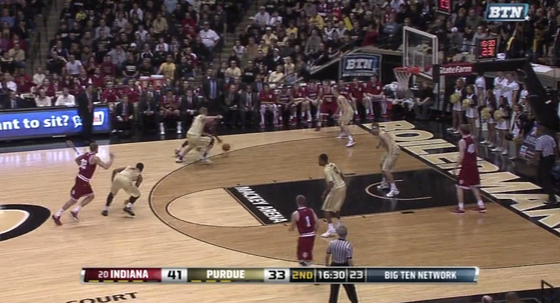 Oladipo gets a step on Hummel: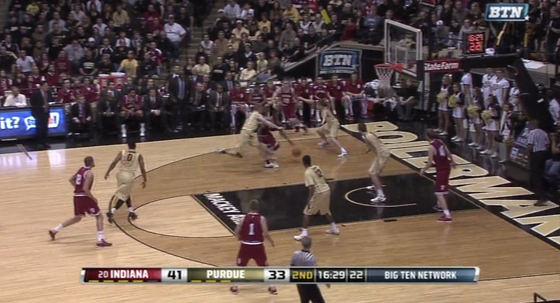 Neither Ryne Smith or Sandi Marcius fully commit to help Hummel, and it's another two for Oladipo: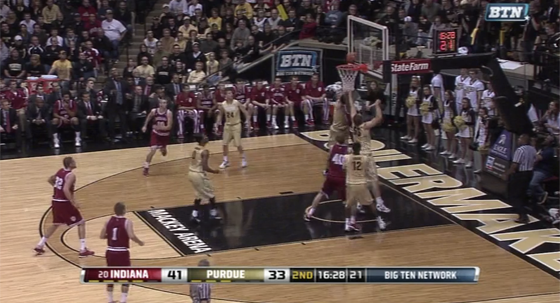 VIDEO:
3)
With just 10 to go on the shot clock, Pritchard helps to free Oladipo from Anthony Johnson: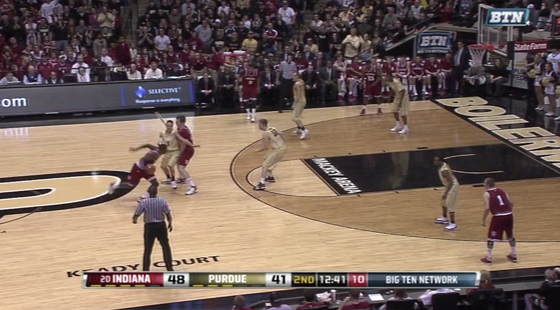 Oladipo gets into the lane and jukes Travis Carroll: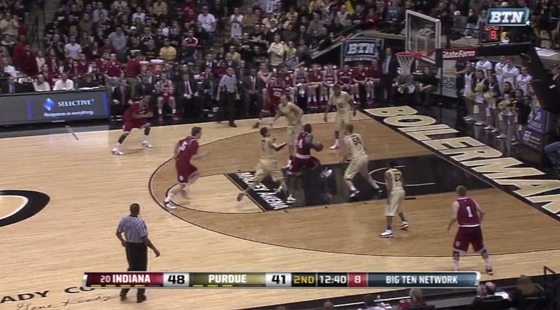 And it's a sweet two: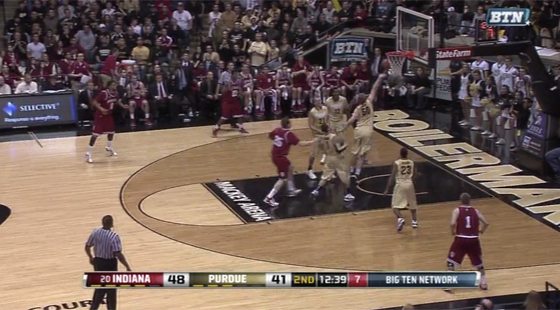 VIDEO:
4)
Zeller sets a side ball screen for Oladipo: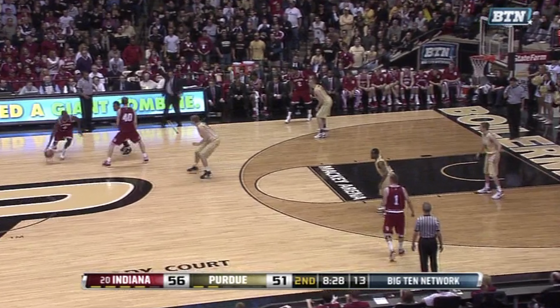 Oladipo isn't stopped on the perimeter by a hedge and again is given room to operate: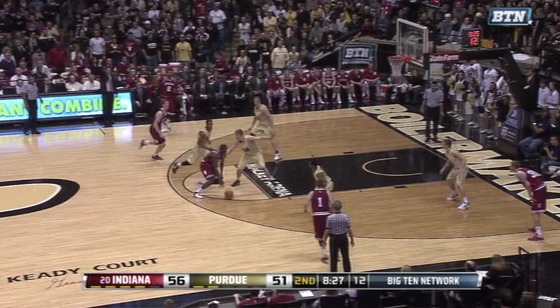 And he blows past Carroll for another layup: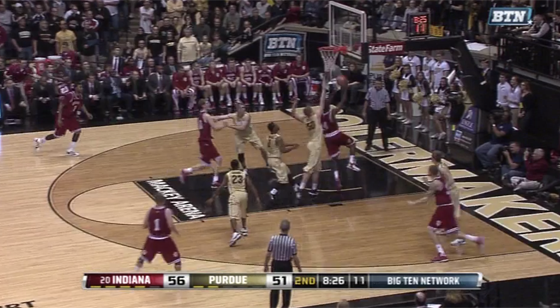 VIDEO:
5)
Zeller gives Oladipo a ball screen: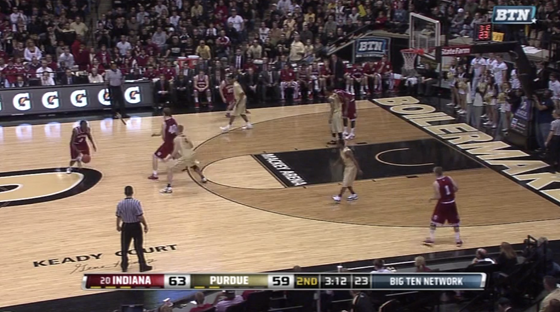 Here, Hummel does a nice job of hedging: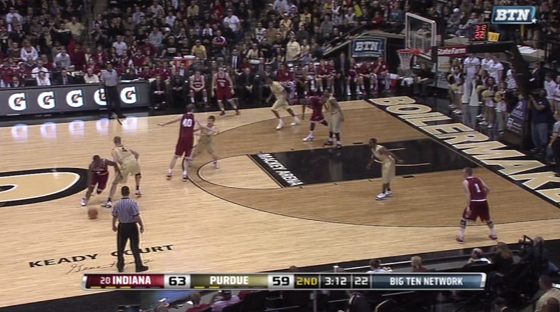 And recovering back to Zeller. Yet, Zeller still has a step on Hummel and Oladipo zips a pass in: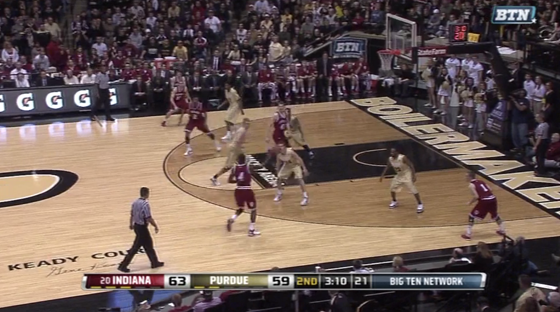 Zeller catches ahead of an outstreched Hummel: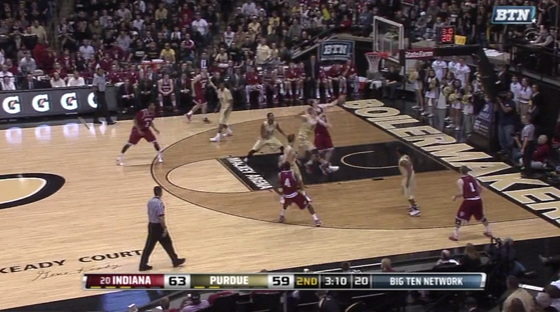 And scores: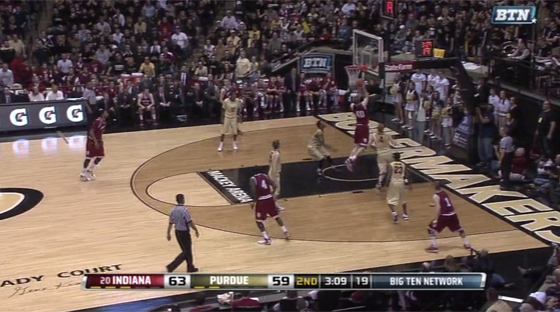 This was a big play. Purdue had cut Indiana's lead to just four before this score.
VIDEO:
6)
Zeller sets a faux ball screen for Oladipo, as he doesn't draw any contact with Johnson: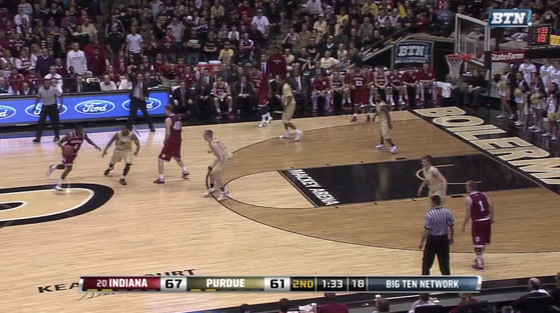 Oladipo is still able to get by Johnson and head towards the cup: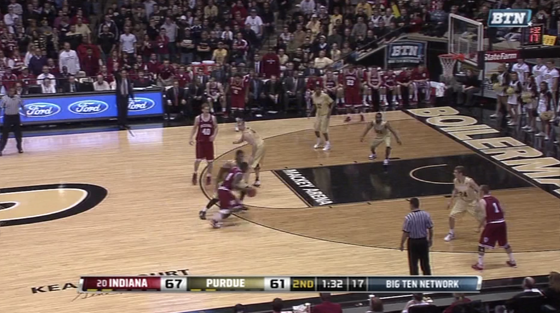 But Jackson comes to meet him just outside the arc: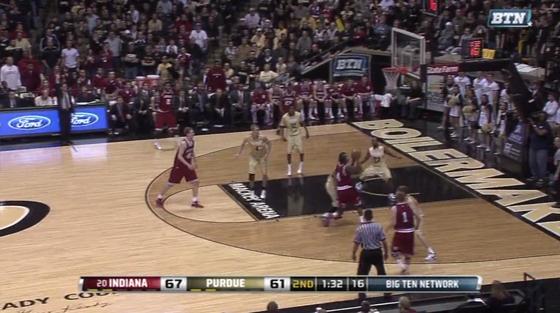 So he kicks it to Christian Watford on the opposite wing: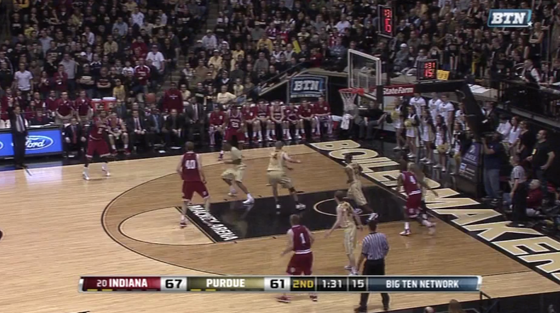 Watford makes the extra pass: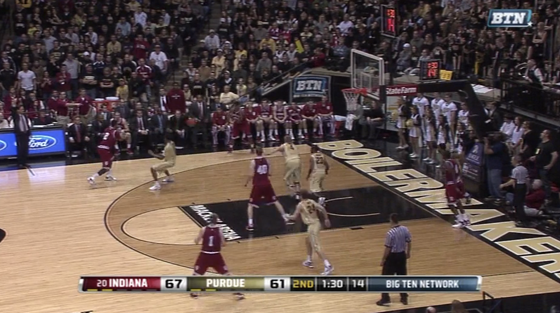 And Remy Abell hits perhaps the biggest shot of his young Indiana career: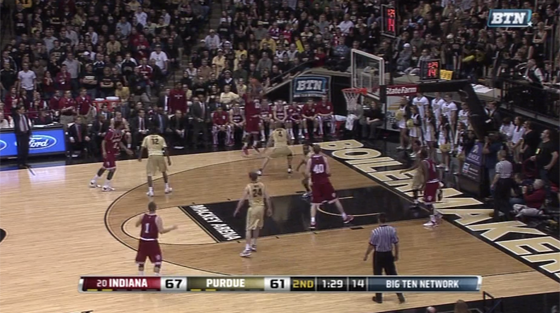 Again, Purdue was in striking distance here late in the game. But Oladipo's drive allowed an advantage for the Hoosiers, and they executed.
VIDEO:
Filed to: Purdue Boilermakers, Victor Oladipo