Film Session: Going back to the well
After Indiana's win against Penn State, I highlighted both a double screen and cross screen set in Film Session.
The Hoosiers used both again in its loss to the Badgers — this time with different results.
A look at these two, as well as an inbounds play, in the latest edition of Film Session.
1) DOUBLE SCREEN
Indiana goes right to this its first possession of the game, similar to how the Hoosiers went to it to start the second half against Penn State. But this time it comes after some earlier action the shot clock, and we have Victor Oladipo and Christian Watford in the high post instead of Watford and Cody Zeller, who's down on the opposite block: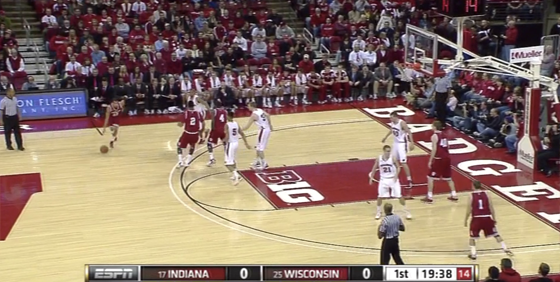 Watford becomes the roll man with Oladipo flashing out past the 3-point line. Jones, after he comes right off the screen, looks to get it inside to Zeller: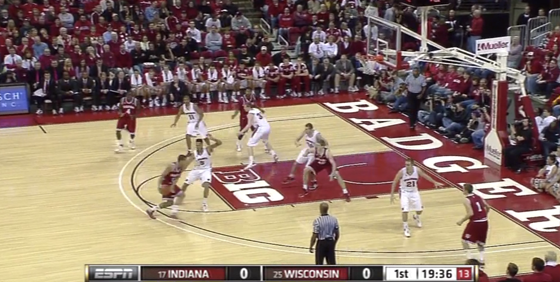 But the angle doesn't quite match, and it ends up being a turnover for the Hoosiers: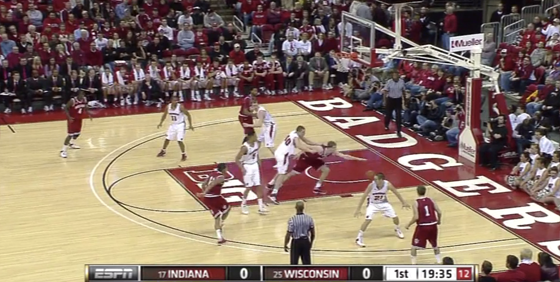 A common theme from the spectator end of Indiana's offense is "Get The Ball Into Cody!" Perhaps that was the plan to start the game, but it didn't end up with a touch or bucket in what became a rough night for the big man.
VIDEO:
2) INBOUNDS PLAY
Not sure we've highlighted an inbounds play yet this season with Film Session, but here was a successful one. We see the Hoosiers starting in a box. Will Sheehey fakes action towards Zeller and cuts out to the corner. Jordan Hulls starts to curl around Oladipo: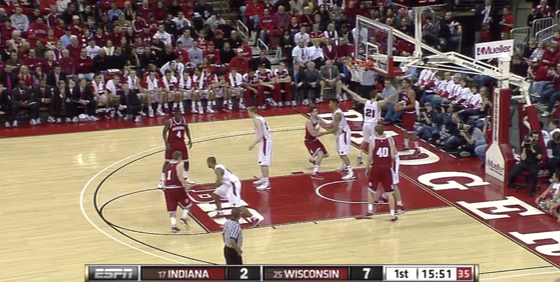 As Hulls makes his way around Oladipo, his man, Mike Bruesewitz, is caught looking at everything going on to his right. Which allows Zeller to sneak in for a pick: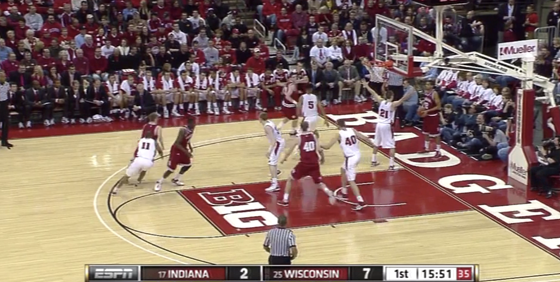 Oladipo flashes to the now unoccupied right block: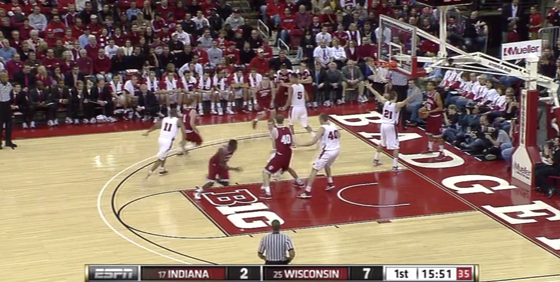 Receives the pass from Jones: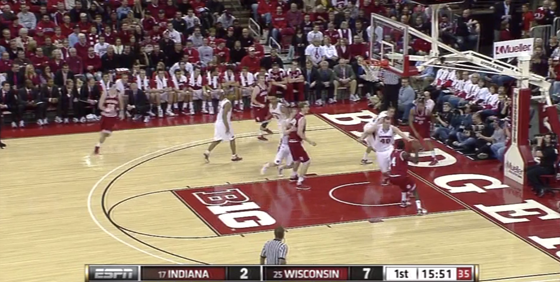 And scores the bucket: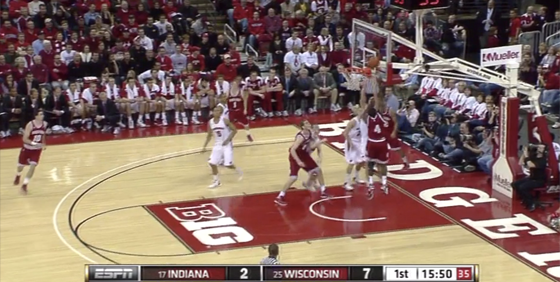 It's been said Tom Crean is good out of timeouts and on inbounds play, and this is an example of that.
VIDEO:
3) CROSS SCREEN
Here, Indiana is set up just as it was against Penn State with four across the wings and free throw line: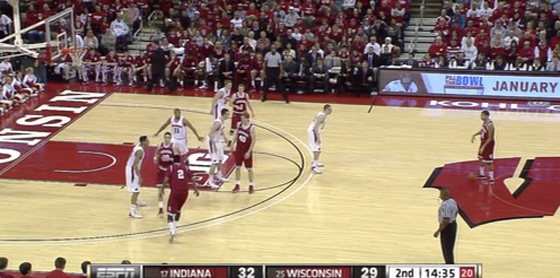 This time it's Watford going across from wing to wing instead of Sheehey: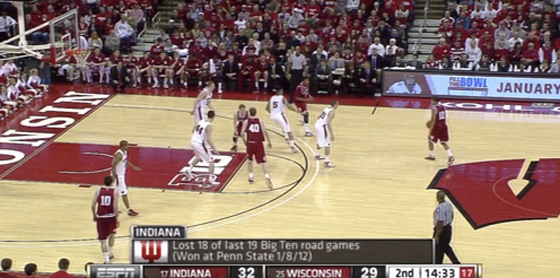 After Zeller sets a cross screen for Hulls, he again has room to rise and fire just like against the Nittany Lions: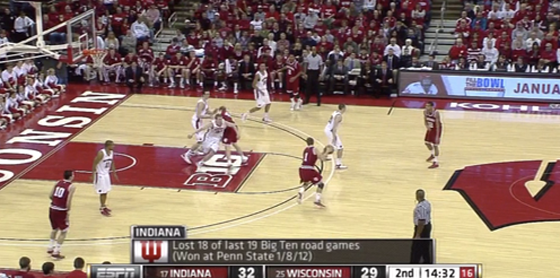 But this time around, Hulls decides to ball fake and go to the hole instead: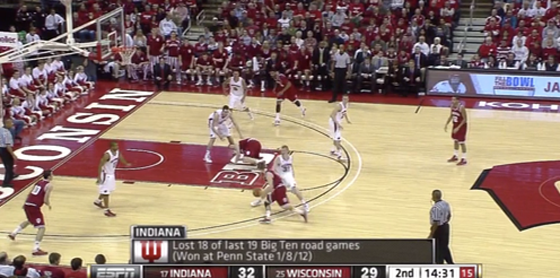 He's able to toss a floater in for two: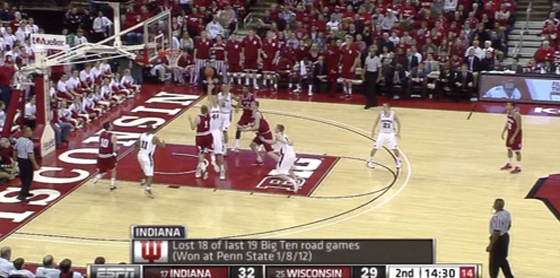 Hulls has been deadly behind the arc this season, and the opposing defenses know this. So by getting a defender to bite on a shot, Hulls created an advantage for himself here and went to the rack.
VIDEO:
BONUS VIDEO: ONE OF ZELLER's "FOULS." THERE IS NO CONTACT HERE:
Filed to: Wisconsin Badgers