Film Session: Early second half offensive action
Indiana's offense came out clicking after halftime in Sunday's win against the Nittany Lions, and it helped propel them to a comfortable win inside Assembly Hall.
A look at three early plays — all of which featured some interesting sets — in the latest edition of Film Session.
1) DOUBLE SCREEN IN THE HIGH POST
Indiana has the ball to start the half, and Cody Zeller and Christian Watford set a double screen for Verdell Jones: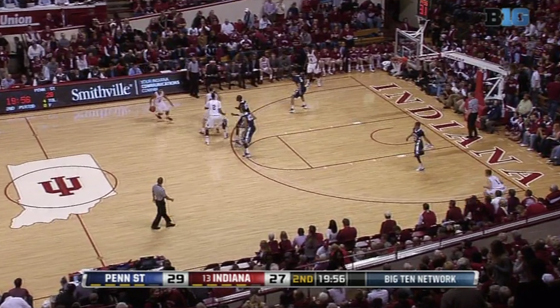 Jones curls around the screens and heads for the paint. Watford flashes out beyond the 3-point line to "The Spot." Zeller rolls to the rim: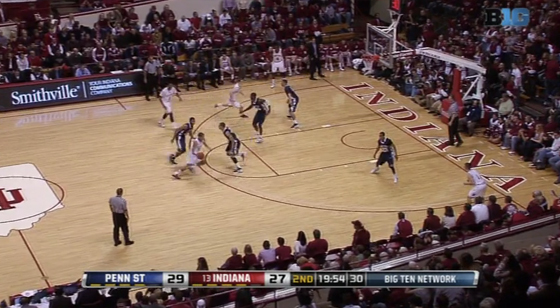 At first, Ross Travis looks to stay in front of Jones (above photo). But he flashes out to mark his man, Watford, which allows Jones a clear lane to the basket: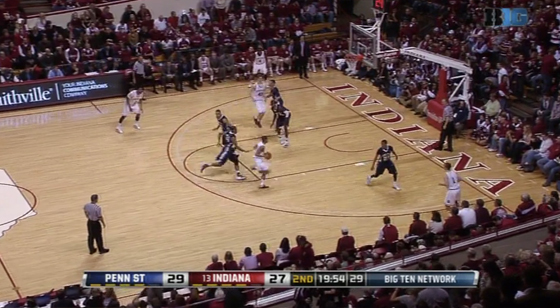 Jones is met by Jon Graham at the rim, which allows for a miss: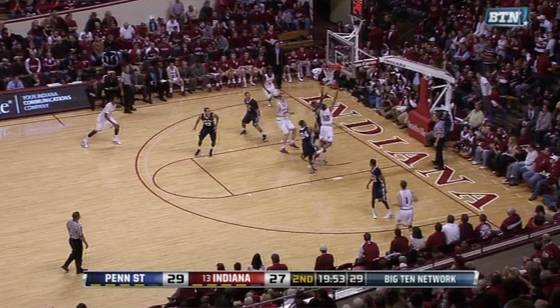 But he left Zeller to try and stop Jones, which allows Zeller to get a putback for two: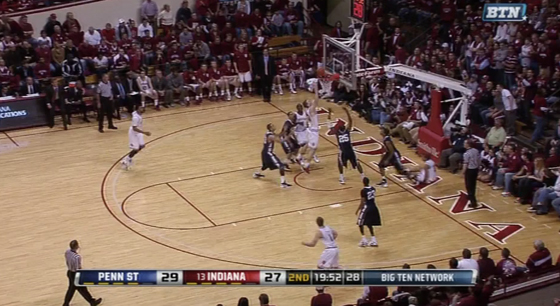 VIDEO:
2) DOUBLE SCREEN IN THE HIGH POST, PART DEUX
With just a fast break score inbetween, the Hoosiers set up in an identical fashion on their next half court possession. But instead of Watford, it's Victor Oladipo up top with Zeller: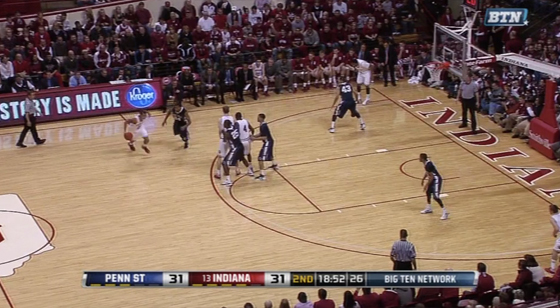 Oladipo flashes out to the same spot as Waford. Zeller rolls to the rim. But this time Jones' penetration is stopped by a hedge off the screen by Graham: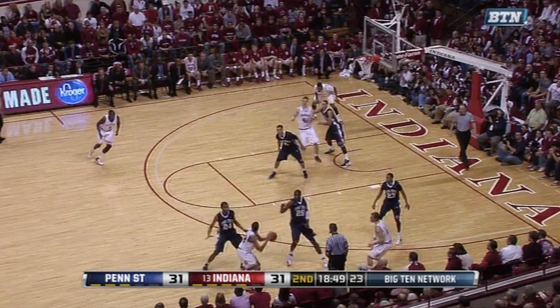 Which leave the other side open for attack. Jones swings it weakside to Oladipo: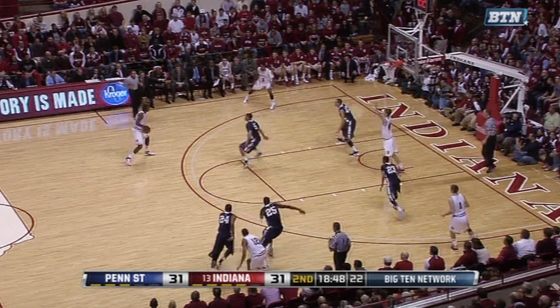 Who finds Watford in the corner. He has the option to dump it down quick to Zeller, who now has a mismatch on Tim Frazier after Travis sprints out to contest the three: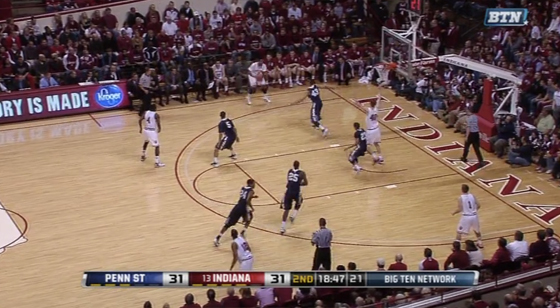 Watford, a strong 3-point shooter, elects to shoot. He connects: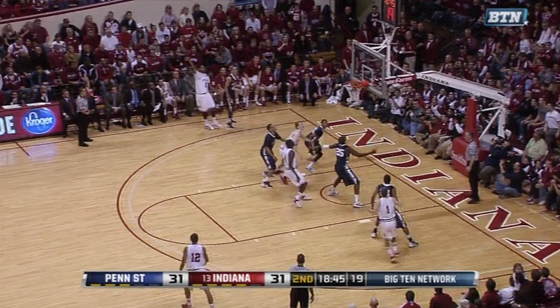 With Indiana going to an identical play here so soon, one wonders if the coaching staff saw something to exploit with such a set at halftime and instructed the Hoosiers to go to it early and often.
VIDEO:
 NO. 3) CROSS SCREEN AT THE FREE THROW LINE
Indiana gets out quick in transition a few minutes later, but Penn State does a nice job of recovering. So Jones sets the offense: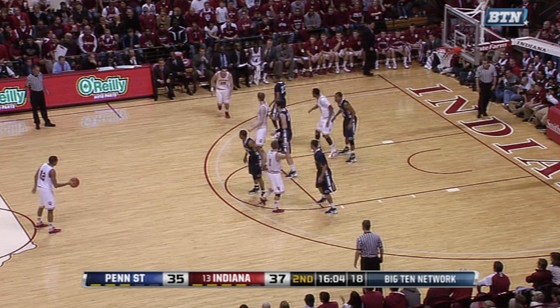 Sheehey comes across from the left wing to the right wing as Zeller sets a cross screen for Jordan Hulls at the free throw line: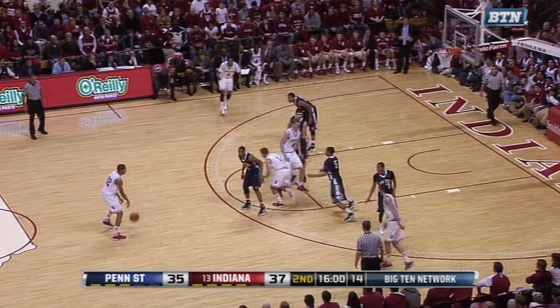 It frees Hulls enough to rise, fire and hit: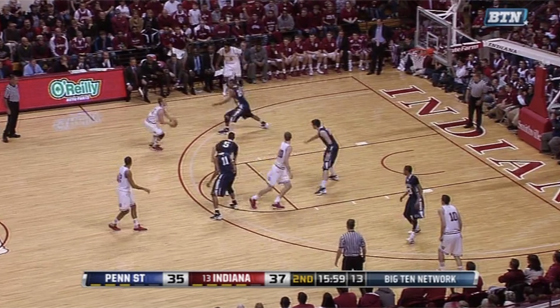 Both the double screens and the cross screen here were effective; they also freed Indiana from that passing-around-the-perimeter-and-maybe-dumping it-into-Zeller offense, which has gone stagnant at times in Big Ten play.
VIDEO: 
Filed to: Penn, Penn State Nittany Lions