In the second half of Indiana's win over Stetson, the Hoosiers stacked up three alley-oops by sneaking behind the Hatters' 2-3 zone defense.
A look at how it was accomplished in the latest edition of Film Session.
1) CODY ZELLER
Out of a sideline inbounds, Zeller gets into the action at the top of the key: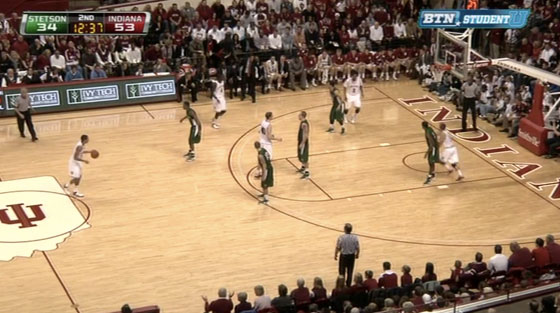 With nothing doing, he goes down to the left block: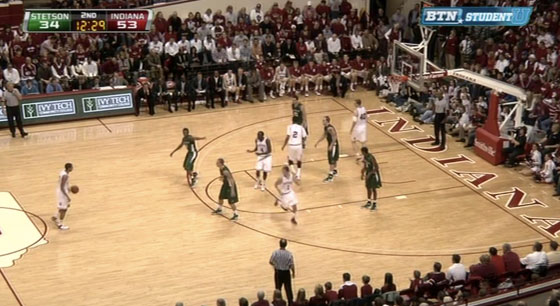 Verdell Jones passes over to Jordan Hulls: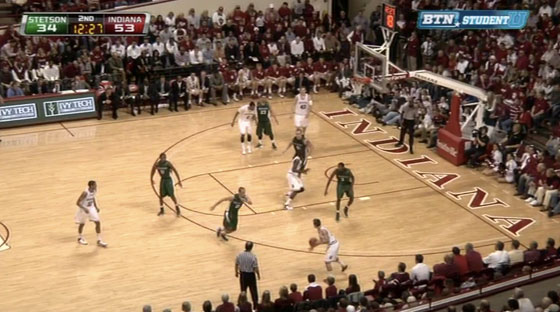 With Christian Watford attracting Chris Perez and Adam Pegg in the middle of the lane on the back line of Stetson's 2-3 zone defense, Zeller and Jones spy each other: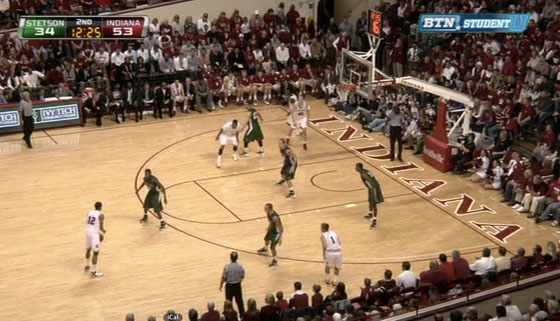 And connect for two: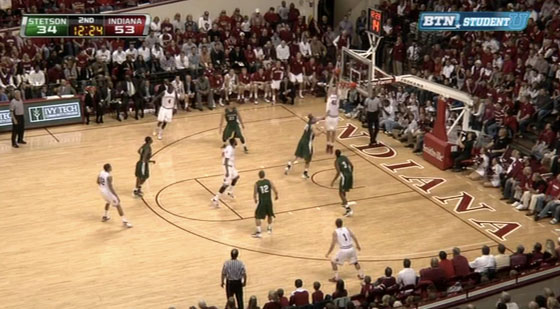 PLAY IN FULL:
2) VICTOR OLADIPO
Off a baseline inbounds play with 30 seconds left on the shot clock, the Hoosiers don't get much going. But with nine seconds left, Oladipo calls for Will Sheehey to come over to the top of the key:
Sheehey kicks it over immediately  to Daniel Moore. And when he receives the ball, Oladipo knifes to the hole: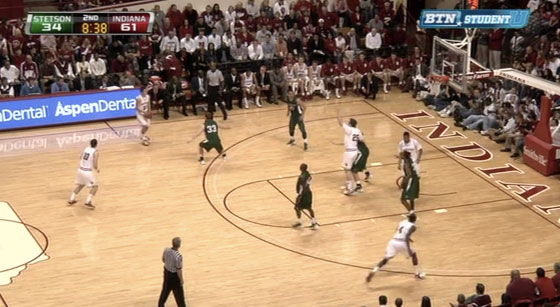 Watford sets a bit of a screen on Stetson's Willie Green: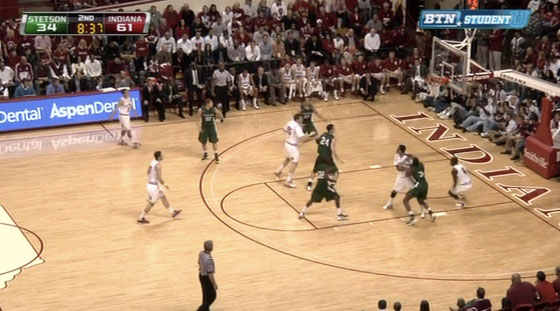 Which gives Vic enough room to make the highlight reel: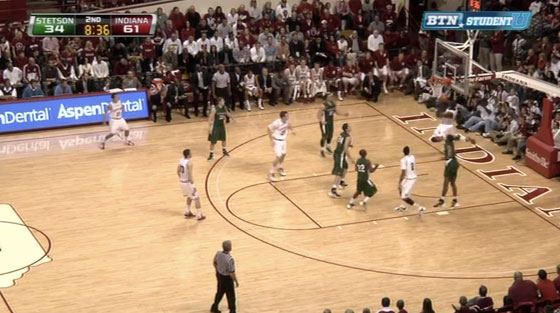 The fluidity of this here makes you think Vic had a plan from the get-go.
POSSESSION IN FULL:
3) TOM PRITCHARD
Off a Stetson made basket, Daniel Moore brings the ball up the court and passes to Oladipo on the wing. Oladipo gives it back to Moore: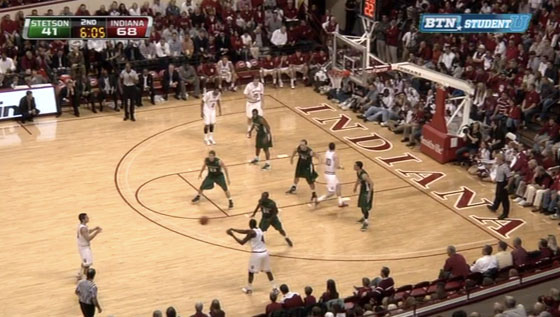 Pritchard is in a similar spot to Zeller on his alley-oop, and Moore, like Jones, sees the opening to slip it behind the back line of defense: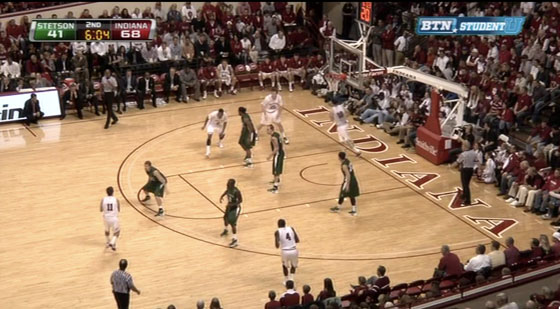 He does and Pritchard slams it home: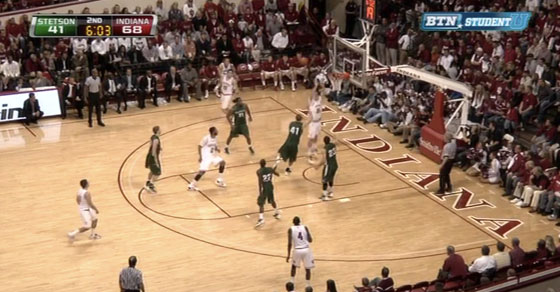 IN FULL:
Nothing too complex or fancy with these three alley-oops. This was simply a weakness in Stetson's defense that Indiana exploited on a few occasions in the victory.
Filed to: Cody Zeller, Stetson Hatters, Tom Pritchard, Victor Oladipo