Q & A: Trey Lyles after Tech-Pike scrimmage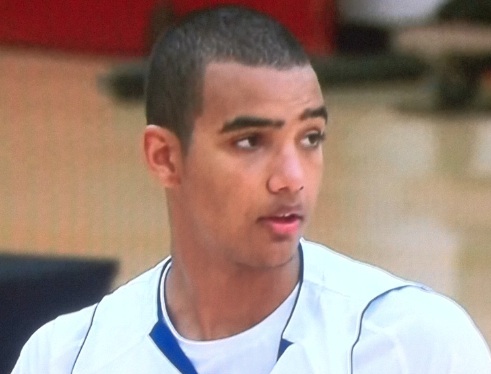 Inside the Hall caught up with 2014 IU commitment and Arsenal Tech forward Trey Lyles on Thursday evening after the Titans' scrimmage at Indianapolis Pike. Indiana coach Tom Crean was in attendance. 
A transcript of our conversation with the five-star forward follows:
Inside the Hall: Talk about how it feels to get back out here on the court playing competitive basketball.
Trey Lyles: It's good getting back out here with the guys. We're going hard every day in practice, really getting ready for the games and everything leading into sectional. Hopefully we'll get a sectional championship this year.
ITH: What did you see on the court tonight from yourself and from your team?
TL: Just everybody playing hard. Everybody playing clean basketball and everybody trying to understand what's going on and getting to know everybody's games.
ITH: What are some things that Tech as a team and you personally would like to improve on these next couple of days before the season starts?
TL: Everybody just getting more vocal on the court. All of us being able to talk and communicate.
ITH: What have you been doing personally from AAU until now to get ready for the season?
TL: Mainly lifting weights and hitting the gym. I'm getting a lot of shots up, trying to improve my whole game and get stronger.
ITH: What are you weighing in at now?
TL: 235.
ITH: How tall are you now?
TL: 6-10.
ITH: Coach Crean was here. What advice has he given you about improving your game as a player?
TL: Just to get low with the ball, get my shoulder down and explode when I have the ball.
ITH: What do you feel you know a year later as a sophomore that you didn't know last year as a freshman?
TL: Just going out there and playing hard every play. You can't take a play off. It's 4A basketball, the highest basketball in the state. Everybody is good so you have to play every play.
ITH: Are there any games you've circled on the calendar that you're looking forward to?
TL: Broad Ripple (Feb. 17) and Bishop Luers (Feb. 4).
ITH: What is it about those games that excites you?
TL: Broad Ripple because it's kind of our rivalry game and we're going up against Ron Patterson. And Luers, that's James Blackmon.
Filed to: Trey Lyles