Podcast on the Brink: Episode 2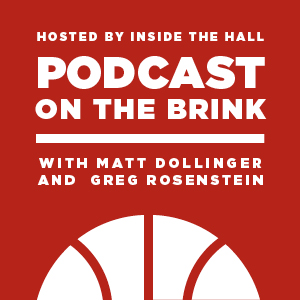 Podcast On The Brink is back with its second episode and features a visit from an old friend — Chris Korman.
The former Herald-Times sports editor and IU beat writer joins Matt Dollinger and Greg Rosenstein and discusses the team he covered for four years in Bloomington. The three also talk about IU's 3-0 start and last night's 94-73 victory over Evansville.
In addition, Korman — who is now an editor at The Baltimore Sun — talks about his memories on the beat, compares what it was like to deal with Kelvin Sampson and Tom Crean and reflects about the stories he never got a chance to tell while covering the Hoosiers.
So tune in this week and enjoy. Feel free to drop us a note at [email protected].
Listen in the embedded media player below, download the episode, subscribe via iTunes or subscribe to the RSS feed.
Filed to: Podcast on the Brink