Film Session: Stony Brook
The addition of Cody Zeller and Indiana's insistence on getting out on the break are setting up to be key components of its offense this season.
A look at two plays involving Zeller and a fast-break score from Victor Oladipo in the season's first edition of Film Session.
1) ZELLER DOUBLE TEAM
Off the wing, Oladipo dumps it into Zeller. The freshman draws a double team from Stony Brook: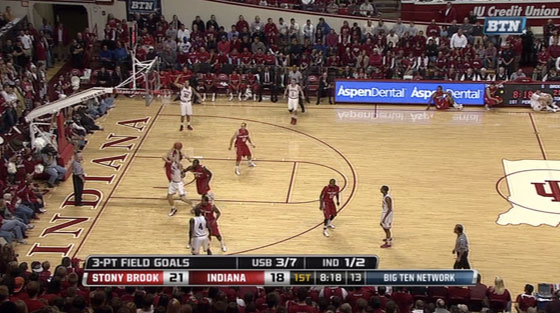 Zeller spots an open Jordan Hulls near the top of the key and passes the ball to him: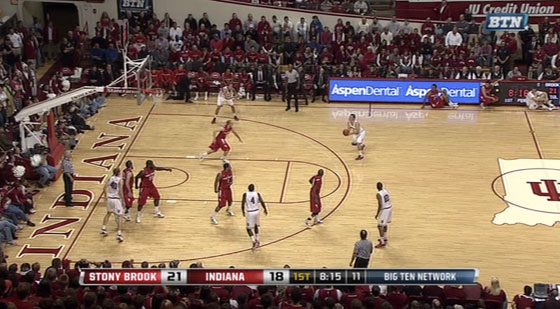 With only one defender on the weakside due to Zeller drawing a double team, Hulls elects to swing it over to Elston, who's wide open: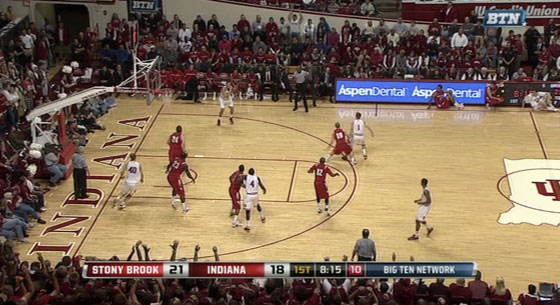 He shoots in rhythm and connects for two points: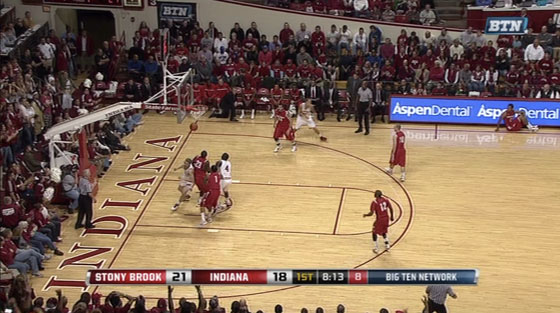 As Quinn Bucker notes on the call, this score happens because of Zeller's passing awareness out of the double team.
POSSESSION IN FULL:
2) VIC ON THE BREAK
Oladipo's defense creates an Anthony Jackson miss: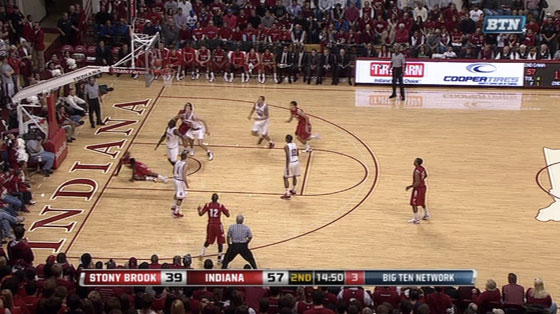 Zeller deflects the rebound to Hulls, who pushes the ball up the court: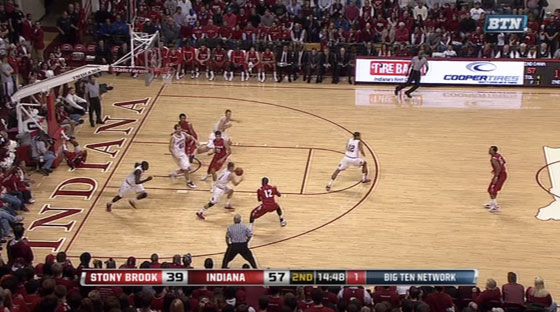 With only one defender in front of him, Hulls has the option of feeding Verdell Jones or Oladipo once across halfcourt. He elects to pass to Oladipo: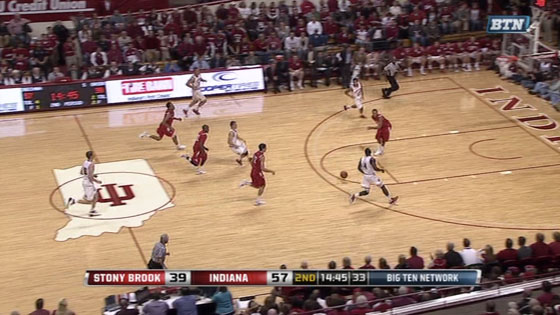 Who scores easily: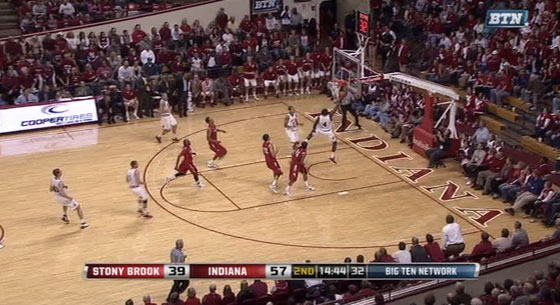 We've seen Oladipo on the break time and again in Indiana's first two bouts of the season. Once he's out in the open court, he's hard to stop.
PLAY IN FULL:
3) ZELLER GETS POSITION
Off a Dallis Joyner make, Zeller gets ahead of him going back down the floor: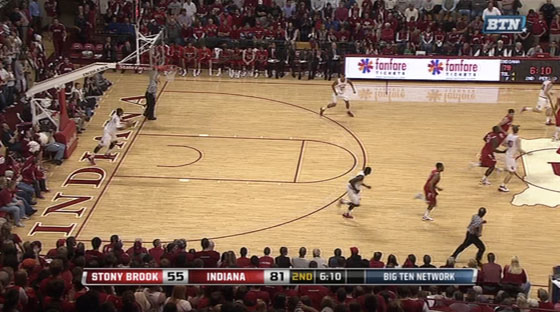 Zeller stays ahead of him and gets position facing the rim: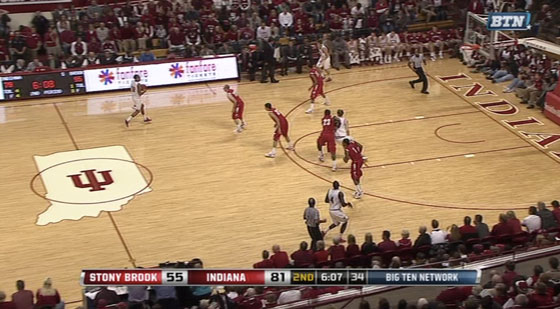 Jones sees this and pops a pass over the top: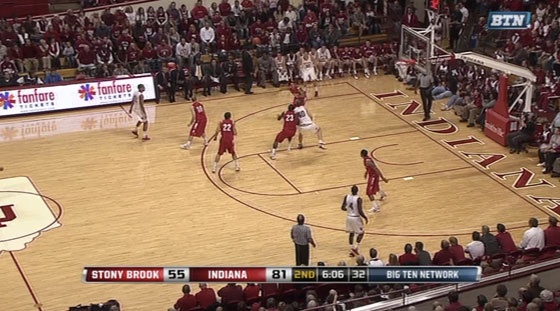 Zeller scores amid two defenders: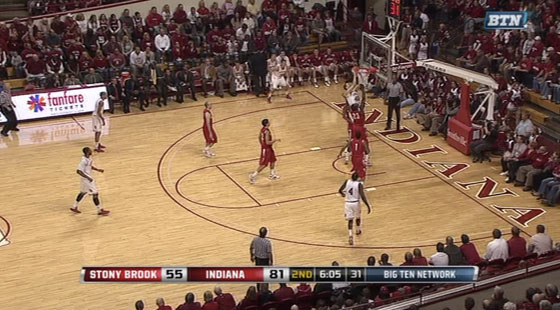 A simple play. But effective. Zeller's size and ability to get down the court allows for it.
POSSESSION IN FULL:
Filed to: Stony Brook Seawolves