Crean on Indiana's latest signee, Remy Abell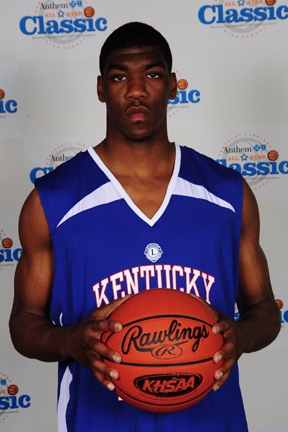 Indiana coach Tom Crean took to Twitter this afternoon to offer his thoughts on the Hoosiers' latest signee — Louisville Eastern guard Remy Abell.
Crean's tweets, formatted here into one paragraph, are below:
"Excited that Remy Abell will be joining the program. He is a year-round winner who will bring a great deal of versatility to our program. He is a big guard who will have an immediate impact defensively with his ability to guard three positions. He can get to the rim on offense, knock down open shots and will really add to our transition game. I think the most impressive thing about him is his ability to make everyone around him better and he does not have to have the ball in his hands to be effective. In a lot of ways, he reminds me a lot of Jerel McNeal who we had at Marquette. We are very excited to have been able to get someone with ties to the So. Indiana/Louisville area where we have such a wonderful fan base."
The Louisville native committed to Indiana back on April 27. He was selected for the Kentucky All-Star team and was named first team All-State by The Courier-Journal. He averaged 16 points, 2.8 rebounds, 2.7 assists and 2.5 steals and had 25 blocked shots during his senior season at Eastern.
Filed to: Remy Abell, Tom Crean