Around the Hall: Patterson, Matta and Knight, more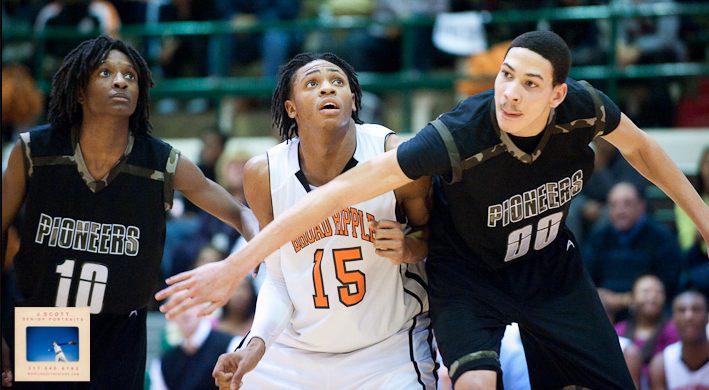 Around the Hall is recommended reading from the Inside the Hall crew. So go ahead, get your read on. Photo by Jamie Owens of J. Scott Sports.

— 2012 Broad Ripple junior guard and IU commit Ron Patterson was named Indianapolis City Player of the Year. Patterson is averaging 18 points, six rebounds, three steals, three assists and 2.5 blocked shots for the 20-2 Rockets, according to Kyle Neddenriep of The Indianapolis Star.
— The Hoosier Scoop has notes from Steve McClain's appearance on the Big Ten coaches teleconference on Monday morning.
— Nathan Hart of The Indiana Student asks the question: Is there any chance for another Hoosier win?
— Don Fischer joined Dan Dakich for his weekly appearance on the Dan Dakich Show. You can listen here.
— Thad Matta reached out to Bob Knight, also known as "The Master", for help on a drill to help improve the Buckeyes' half court defense. Eamonn breaks down the whole situation and how it could relate to Indiana over at ESPN.com.
— Eric Gordon could return to the Clippers on Wednesday and wouldn't mind a venue separate from the Lakers, according to Lisa Dillman of The Los Angeles Times.
— UMHoops.com has its weekly Big Ten roundup and the Hoosiers continue their slide to the bottom of the conference from an efficiency standpoint.
— A stellar breakdown of the four factors and defense in the Big Ten by The Only Colors, a Michigan State blog.
— Cody Zeller joined Twitter. You can follow him here.
Filed to: Cody Zeller, Ron Patterson, Steve McClain, Thad Matta