Source: Abraham down to IU, Georgetown; decision tonight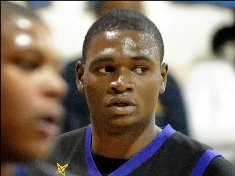 Moses Abraham, a 6-foot-9 forward from the Washington, D.C., area, has narrowed his list down to IU and Georgetown, and will make a decision around midnight, a source familiar with the situation confirmed to Inside the Hall Sunday afternoon.
The Herald-Times reported that Tom Crean is in the Washington D.C. area today to watch Victor Oladipo play in the city championship. (Editor's note: Crean will be unable to meet with Abraham because it's currently a no-contact period.)
Abraham's recruitment has been, from IU's perspective, quite rapid. Crean only offered the 2010 four-star forward in mid-February, but interest from the player has ramped up quickly. Joe Boncore, Abraham's adviser, has said in recent interviews that Abraham is attracted to the idea of being a major player in rebuilding IU's program.
Georgetown was considered a favorite for the big man when IU entered the mix, and Steve Yanda of the Washington Post (who first prepared me for life covering Tom Crean — Yanda covered Crean when he was at Marquette) has reported that Maryland and Georgetown are Abraham's favored two. So it's going to be an interesting night.
Also, take this for what it's worth, but this just rolled across my Twitter feed:
(via @TomCrean)
From the cornfields to the Capitol we are out and about today. We need to get the guys added that can help us get back to Selection Sunday.

Size, toughness and athleticism is the ingredients of the day.
(Photo credit: Mark Gail/the Washington Post)
Filed to: Moses Abraham