Tom Crean via Twitter: Bawa Muniru is eligible
Rejoice, Hoosier nation. This man is now eligible to play basketball for IU this season: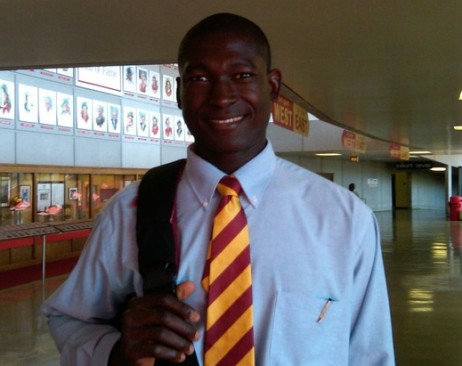 A few minutes ago, Tom Crean dropped this on his Twitter account:
Moments ago we just learned that Bawa is completely eligible. If you see his smile as wide as it has ever been you will know why.
So yes: the NCAA has decreed Bawa's lingering high school coursework is in shipshape, and he'll be able to participate in game action now. Anyone else interested to see how his game fits in with Crean's more up-tempo style of play this season?
Filed to: Bawa Muniru, Tom Crean